FA introduces retrospective action and two-match bans for diving
By Sky Sports News
Last Updated: 02/08/17 7:24am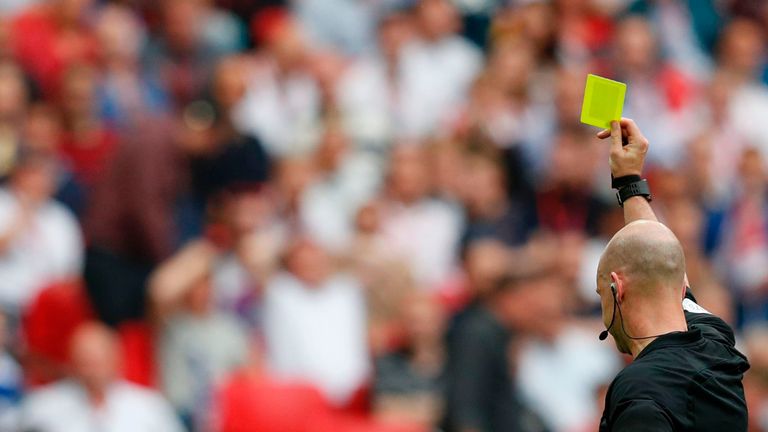 Players who win a significant advantage by diving will face a retrospective two-match ban in new rules being introduced by the FA this season.
The governing body are hoping the change will act as a strong deterrent to players attempting to deliberately deceive match officials but will only be made on incidents deemed a clear violation of the rules.
Incidents do not necessarily have to be included in a referee's 'extraordinary incident report', with the FA willing to investigate 'not seen' matters from all four divisions, but they are keen to avoid rigorously reviewing every contentious matter.
Incidents will be dealt with by an independent panel comprising of an ex-player, former manager and ex-referee, drawn from a list of around 14 individuals currently being drafted by the FA.
These individuals will be chosen to avoid any links to the clubs concerned, including potential rivals, and their decision must be unanimous.
Any player who is mistakenly sent off as a result of an opponent diving will have their red card overturned, and the FA will also increase the length of bans for recurring offenders.
The rule change comes into immediate effect, meaning it will apply to the opening match of the new EFL season, which begins live on Sky Sports on Friday night with Nottingham Forest against Millwall.
The FA has also announced a significant increase the amount of drug testing in English football for the new season. A total of 5000 tests will take place compared to 3000 in 2016-17.
The anti-doping operation will be weighted towards the Premier League and players who are playing regularly, with the unannounced spot-tests to be carried out at matches, at training, or at players' homes.