As Neymar closes in on a record-breaking £198m transfer from Barcelona to Paris Saint-Germain, we break down the remarkable numbers behind the deal.
The Brazil forward has agreed a five-year contract with the French giants on an annual salary of £26.8m after tax, according to Sky sources.
The overall deal is worth nearly £450m, including the £198m buyout clause, £134m in wages over five years, plus a range of bonuses.
Neymar's salary equates to £515,000 per week, £73,571 per day, £3,065 per hour and £51 per minute, making him one of the highest paid footballers in the world.
Neymar's £26.8m salary breakdown
£515,000 per week
£73,571 per day
£3,065 per hour
£51 per minute
To put those numbers into perspective, Neymar could afford to buy a new top-of-the-range private jet worth £50m once every 22 months using his basic salary alone.
If he's looking for somewhere to live in Paris, he could cover the costs for the most expensive flat in the city, which is worth £18m, in just eight months.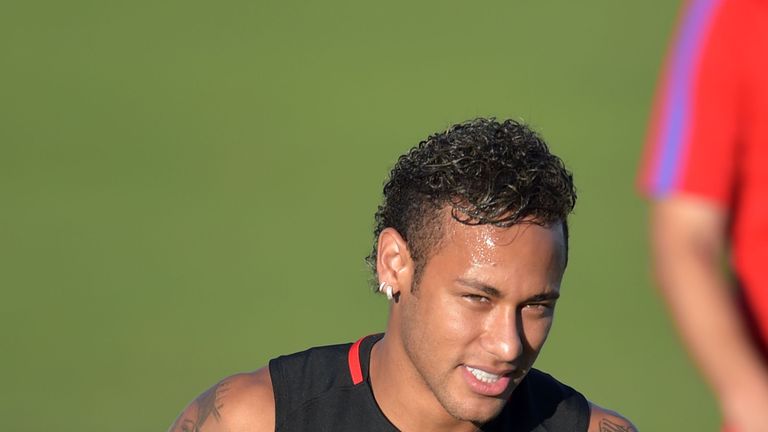 Neymar will earn enough money to buy a new Audi sports coupe, the £85,000 car in which he travelled to Barcelona airport on Wednesday, every 27 hours and 45 minutes.
He probably won't need any, but the 25-year-old will earn enough to buy a pair of Neymar signed headphones, which retail at £500, once every 10 minutes.
Neymar's arrival in the French capital will send sales of the PSG's replica shirt, which is valued at £65, through the roof. With his new salary, the 25-year-old could afford to buy a new one every one minute and 18 seconds.