Cristiano Ronaldo enjoyed his most prolific period under Jose Mourinho
By Nick Wright
Last Updated: 07/08/17 2:27pm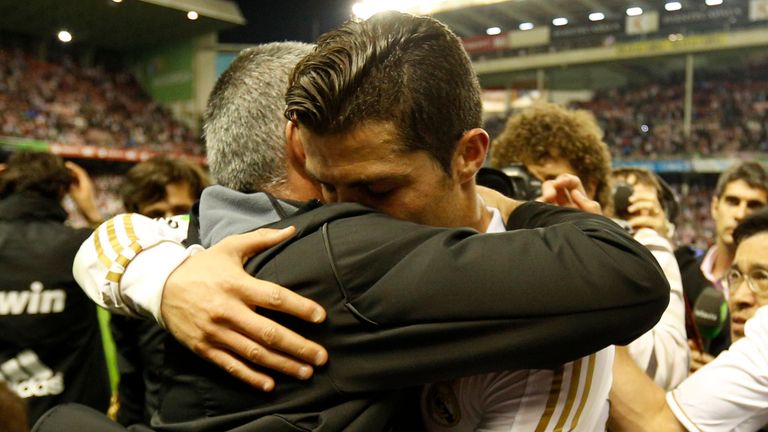 Real Madrid's Cristiano Ronaldo enjoyed the most prolific period of his career under Jose Mourinho between 2010 and 2013. As the duo prepare to meet again in Tuesday's UEFA Super Cup final, we revisit the years they spent together.
Cristiano Ronaldo and Jose Mourinho did not always see eye to eye at Real Madrid. The superstar forward was critical of his manager's negative tactics during their first season together in the Spanish capital, and Mourinho accused him of being a know-it-all after his acrimonious departure in 2013. On one occasion, Guillem Balague revealed they almost came to blows in the dressing room.
Over the course of the three years, however, Ronaldo hit the back of the net 168 times in 164 appearances in total. His scoring levels hit new heights after a difficult first season in Madrid under Manuel Pellegrini, and as he gears up for his ninth campaign at the Bernabeu, it remains the most prolific three-year spell of his entire career.
There was trepidation about how two of football's biggest egos would fare at the same club, but it did not take long for Mourinho's motivational powers to take hold. "His training sessions are spectacular, they have great intensity," said Ronaldo during their first pre-season together. "We are all very happy to have him. We are very excited and working very hard."
Ronaldo scored just once in his first seven appearances under Mourinho at the start of the 2010/11 campaign, but the floodgates opened with a double in a 6-1 thrashing of Deportivo La Coruna in early October. By the end of the month, Ronaldo had scored 13 times in seven games. It set the tone for what was to follow.
Ronaldo was stationed on the left-hand side of Madrid's front three with licence to drift infield. In a team built to play on the break, he relished his role as Mourinho's main attacking outlet. "He is a coach with clear ideas who has been helping us a lot," he said. "He is the father of the Real Madrid family. I am delighted to be working under him and I am sure he is enjoying being here a lot."
Ronaldo was unable to prevent Madrid from missing out on La Liga and Champions League glory to Barcelona later in the campaign, but he did score their Copa del Rey final winner against Pep Guardiola's side at the Mestalla. It was his first piece of silverware since joining Real Madrid in the summer of 2009.
There were hiccups along the way - most notably when he publicly questioned Mourinho's defensive approach after a 2-0 defeat to Barcelona in the first leg of the Champions League semi-final - but Ronaldo finished the season with 53 goals in all competitions. With a total 40 in La Liga, he outscored Messi by nine.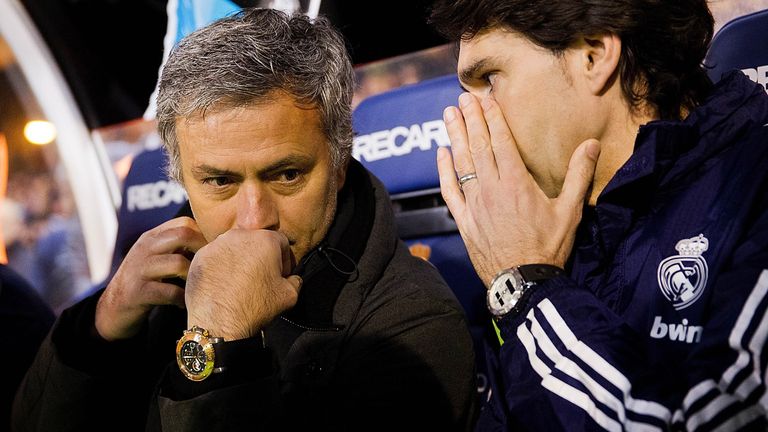 If Messi is the best on the planet, Ronaldo is the best in the universe.
Jose Mourinho, October 2012
Mourinho's tactical set-up was tailored for Ronaldo, with the solid defensive base providing a perfect platform for him to attack. He struck up a fine understanding with Mesut Ozil, and his performances kept improving in 2011/12. After scoring his 100th goal for the club that November, he thanked Mourinho for giving him the chance to "play and grow as a player and a person".
Real Madrid finished the season as La Liga champions, with Ronaldo scoring 46 of their record-breaking 121 La Liga goals. In all competitions, he hit 60 goals for the first time in his career. "On an individual level I give my season a 10," he said afterwards. "Who deserves the FIFA Ballon d'Or? Cristiano," added Mourinho.
Ronaldo was eventually beaten to that particular prize by Messi, but Mourinho trumpted his cause right up until the results were announced. "If Messi is the best on the planet, Ronaldo is the best in the universe," he famously said in October of 2012. "It would be a crime if Ronaldo did not win the Ballon d'Or."
Ronaldo could hardly have asked for stronger backing from his manager, but relations between the two soured as the season wore on. Mourinho criticised Ronaldo's early-season performances when reflecting on Madrid's failure to keep up with Barcelona in May, and the forward appeared to aim an insult at his manager after scoring in their next game.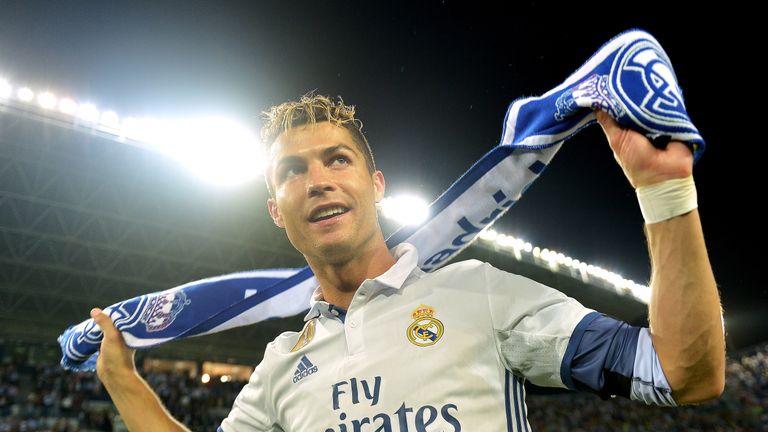 Both player and manager were sent off as Madrid's last hope of silverware ended with a stormy 2-1 defeat to Atletico in the Copa del Rey final, but Ronaldo still finished the season with 55 goals in as many games. Even during one of the most tumultuous periods in Madrid's recent history, Ronaldo remained largely on track.
"Ronaldo has had three fantastic seasons with me," said Mourinho a few weeks after his departure. "We found a tactical set-up where he got the best out of himself and scored a lot of goals. I had one problem with him, though. When I criticised him from a tactical point of view because I felt he could still improve, he did not accept what I had to say."
Those comments typified a far from straightforward relationship, but it was certainly an invaluable period for Ronaldo. The extraordinary goalscoring numbers have become normal now, but Mourinho had an important role in helping him get there. Wednesday's meeting in Skopje is a reminder of that.