In the third edition of our weekly Class of '92 diary, Phil Neville discusses Salford's response to their opening weekend loss, Ryan Atkin's decision to come out, Premier League defending and his midweek Super 6 selections.
Salford's perfect response
The 2-0 defeat to Darlington on the opening weekend of the season might just have been the kick up the backside we needed. A lot has changed at the club with going professional and bringing in a lot of staff, but now everybody is aware that this is not going to be easy.
We had to respond with a win against Chorley and managed to grind out a result before enjoying a more comfortable 2-0 victory at Telford. The back three have been the heroes in keeping successive clean sheets and it's the response we were hoping for.
However, you can't even celebrate a win in this league with games Tuesday and Saturday and we turn our attention to Stockport, when we'll have a sell-out crowd and come up against a side which we failed to beat last season.
It has to be the toughest season ever to get out of the National League North with the size of the clubs in it, such as York and Darlington, but we're hoping that the changes we've put in place will give us the edge.
I think there are obstacles to overcome in going professional as we're training more and it's going to take two or three months to get used to that balance of training, playing and resting, but hopefully it will have long-term benefits.
Marginal gains are what we are hoping for. I think there's been a massive upsurge in the quality of professional footballers generally. The little bits that everybody is buying into, sports scientists, nutrition, all of the things we're trying to take advantage of.
We applaud Atkin
We applaud the decision of Ryan Atkin to become the sport's first publicly 'out' professional official in the UK. Hopefully it will give players encouragement too.
I think Ryan deserves a lot of credit. He's probably thought long and hard and it's a brave decision but the right decision. There should be no discrimination in our game.
People are often scared to address the issue of discrimination because they may not know the words to use.
He'll suffer no discrimination at Salford that's for sure but if he does then the culprit will be dealt with severely because we 100 per cent support him.
I don't think he's officiated one of our games yet but I've heard he's an excellent referee and he'll certainly be welcomed here.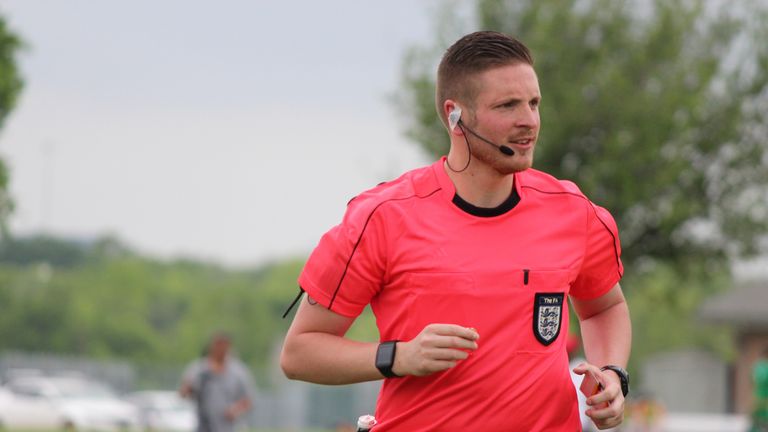 Case for defence
First things first, I think the defending was absolutely horrendous in the Premier League over the weekend and I think every single manager will be practising defending crosses in training this week. It seemed the defenders had an extra month off and some of them looked like they still had their flip-flops on.
I think it's something English football needs to address. We are totally obsessed with talking about attacking players and skills, but actually defending is an art that is just as important.
If you can't defend then you can't win the Champions League and the worrying trend from this weekend was how badly crosses were defended. There was definitely an upsurge in terms of teams causing problems by getting early crosses in.
You look at the players who scored headers, Alexandre Lacazette, Romelu Lukaku and Alvaro Morata all have the movement to exploit badly organised defences and it is something that needs to be learnt from.
Liverpool were let down by their inability to defend from set pieces again and it was a shame for them given they played really well, looking very dangerous on the counter-attack with Mohamed Salah playing really well.
I actually had a feeling before the game that it would be a difficult one for Liverpool with the Champions League play-off to come and the Philppe Coutinho situation, and Jurgen Klopp needs to address their defensive problems.
Burnley put in the performance of the weekend for me. They might not get many plaudits because of Chelsea's issues and the bigger wins elsewhere, but to beat the champions after only winning away once last season deserves a lot of credit.
Manchester United's performance will rightly attract a lot of attention and I came away from Old Trafford genuinely excited by the football played. Nemanja Matic and Romelu Lukaku were great, but for me Paul Pogba was absolutely fantastic.
Everything I saw from him was what I expect, with a brilliant range of passing, discipline in midfield when the game was tight and then that creative flair in the last 30 minutes when it opened up.
Player power?
Obviously a few players speaking to newspapers has annoyed people recently, but I don't think player power is in an uncontrollable state. However, at the same time I just don't see the benefits from these articles, especially from Danny Rose.
I do think his situation is very different to Diego Costa's though. The fact that Rose came out and apologised 24 hours later just shows it was an ill-advised decision, whereas I think Costa is trying to protect his legacy at Chelsea by explaining what has happened.
There is no reason why it can't be sorted behind closed doors though and I don't think you can have a go at Philippe Coutinho and Virgil van Dijk for their situations.
Clubs still have a lot of power as well and it's not the players' fault that they've attracted interest from other clubs. Van Dijk has put a transfer request in because he wants to play Champions League football and he's probably feeling hard done by because so many other players have been allowed to leave to reach their ambitions.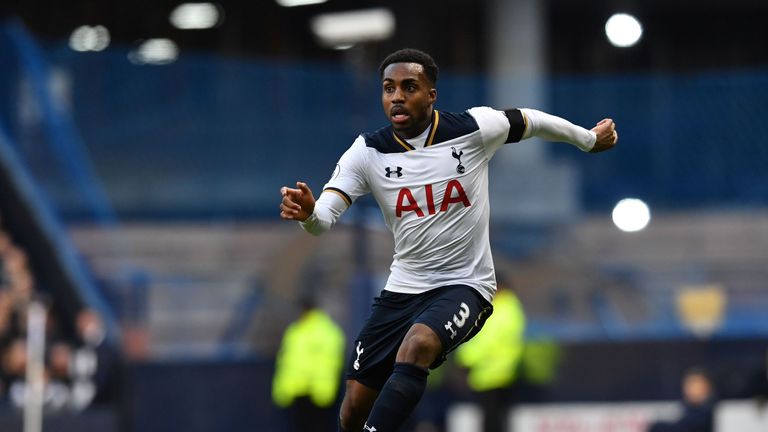 Super 6 predictions
Gary racked up nine points over the weekend to put us top of the pundits' table, so I'll look to maintain the momentum in Tuesday's round.
I'll be hoping my old boss Nuno Espirito Santo can continue his winning run with Wolves, while I'm also backing Phil Parkinson, who is one of the most underrated managers outside the Premier League, to grind out at draw at Birmingham.
Birmingham 1-1 Bolton
Cardiff 2-0 Sheffield United
Middlesbrough 4-0 Burton
Leeds 2-1 Fulham
Hull 1-3 Wolves
Millwall 0-0 Ipswich