Diego Costa rejoining Atletico Madrid is inevitable, says Terry Gibson
Last Updated: 15/08/17 9:35pm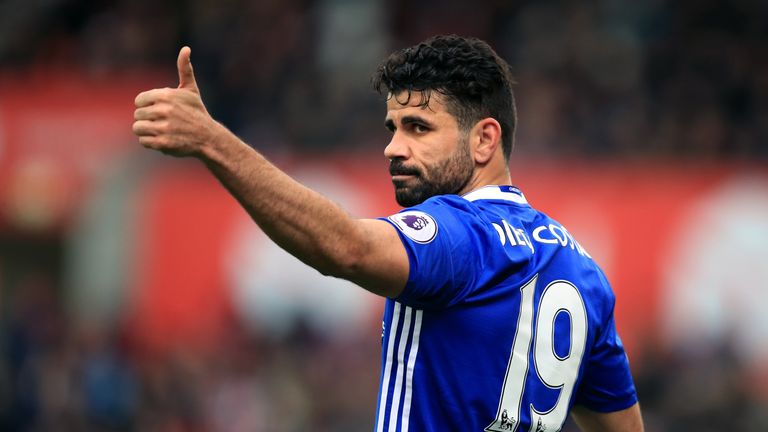 It is inevitable Chelsea striker Diego Costa will rejoin Atletico Madrid, according to Sky Sports' Spanish football expert Terry Gibson.
Costa is currently in his native Brazil and has threatened to remain there rather than return to London, and then leave on a free transfer.
Such a scenario is not acceptable to Chelsea, though, who want the player to return to training and put himself in contention for selection.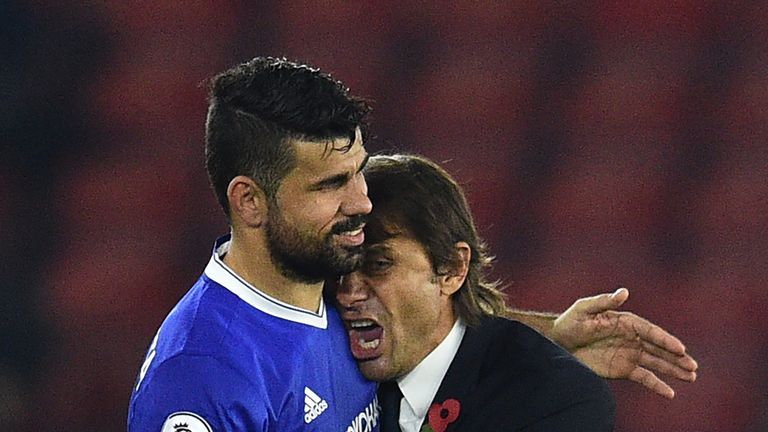 However, Gibson believes the situation has not been handled well by the Premier League champions.
"Chelsea have handled this badly," Gibson told the La Liga Weekly podcast. "It has really depreciated his value in a market this summer where they could have got an absolute fortune for Diego Costa.
"The way it was done in terms of the alleged text message between Antonio Conte and Costa devalues the player's worth, and that was devalued even more by the fact he only wants to go to one club.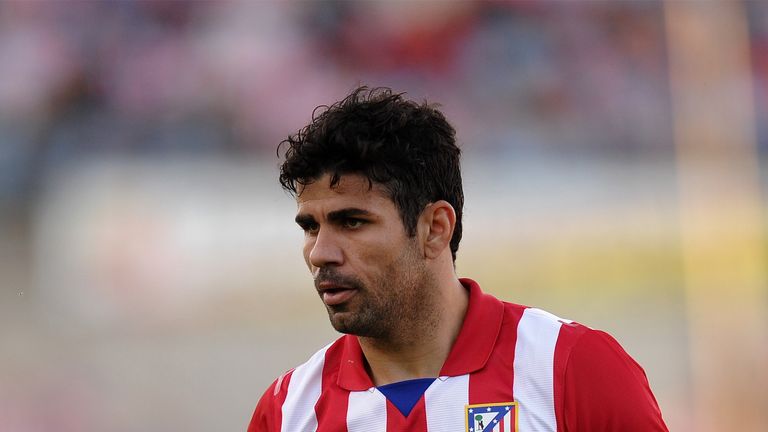 A hungry Diego Costa in January could cause havoc in La Liga
Terry Gibson
"And it pretty much looks like every other club in Europe have not bothered to make an offer to sign him, despite him being a top-quality striker, because everyone assumes he is going to be going to Atletico Madrid.
"I can't believe there is not a deal to be done now, they have a transfer ban until January, but it suits Atletico Madrid and Chelsea and it suits Diego Costa.
"But it is not great for Conte to have Costa knocking around in Brazil doing pretty much what he likes, and Chelsea still paying his wages I presume, unless they are fining him on a daily basis for not turning up to training.
"And of course, with the way Chelsea started on the weekend, and if results continue to go against them, the pressure will be on the manager that he made the wrong decision."
Either way, Gibson feels Costa is the ideal man to lead the line for Diego Simeone's side next season (albeit after their transfer ban has come to an end in January), as the 28-year-old did for four years before leaving to join Chelsea in 2014.
"He is the perfect centre forward for Atletico Madrid," said Gibson. "He would make such a difference for Atletico if the transfer does go through and he can start playing in January.
"And it seems inevitable that he is going to be playing for Atletico Madrid from January onwards, whether he goes on loan somewhere before. I can't see that now as it will take him a month to get fit from doing his own training back home, as he is based in Brazil at the moment and has not had a pre-season.
"I can't see an ideal club where he would go out on loan which would serve the purpose, so it may well be that, just as with Arda Turan and Aleix Vidal did, they have to sit and be patient, miss the least important part of the season from now till January.
"Atletico should get through the qualifying stages and cope in the Champions League, they should still be challenging in La Liga come the January transfer window and then it maybe is beneficial to have a player like Costa back.
"I can imagine the training sessions he will be put through if he signs for Atletico in November or December to make sure he is ready for January.
"So a hungry Diego Costa in January could cause havoc in La Liga."