Liverpool is a perfect match for Alex Oxlade-Chamberlain, says Stuart Pearce
Last Updated: 08/09/17 6:20am
Mark Schwarzer and Stuart Pearce both believe Liverpool is the perfect club for Alex Oxlade-Chamberlain.
The versatile midfielder left Arsenal to join Jurgen Klopp's side on Deadline Day for an initial fee of £35m.
However, despite many pundits questioning the move, former England captain Pearce told The Debate the Reds are the ideal team for the player.
"I think this is a wonderful move for him," said Pearce. "I think he needed a new challenge away from Arsenal and there is some pressure on himself now.
"For me, if I was representing him, I would now be saying, 'Look, you have got your move, but the ball is in your court now. You have to get in the first team to start with at Liverpool.'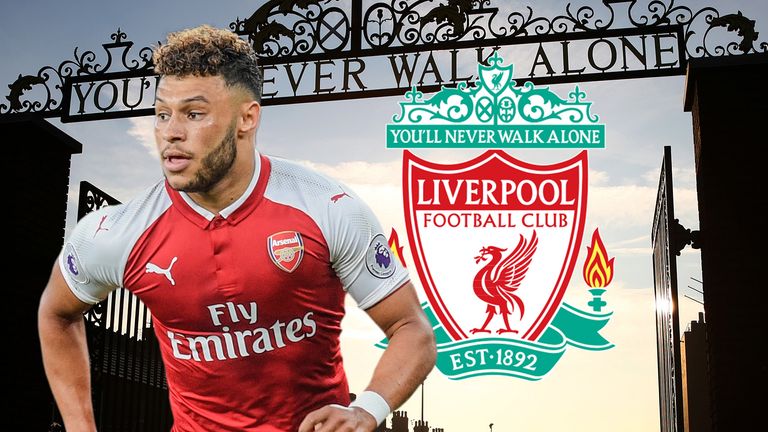 It [Liverpool] was a better move for him than going to Chelsea
Mark Schwarzer
"If you go to any top-six club, you have got a major challenge on to get in the first team, no matter what player you are, let alone how Liverpool have started the season.
"They have been in the transfer market and spent some money, so it is a very exciting club and I think the match is perfect.
"With his high energy and the way he plays, Liverpool is a perfect match for him."
Oxlade-Chamberlain, 24, had also been linked with a move to Chelsea, only for the England international to make a late U-turn and instead opt to move to Anfield.
Schwarzer, though, thinks Oxlade-Chamberlain made the right decision turning down the chance to sign for the Premier League champions.
"At Arsenal, he was a little bit stale, he became a little bit comfortable at times and frustrated that he did not always play in the position he wanted to play in," said the former Chelsea goalkeeper.
"But I think it is actually a great move for him and it is the right move for him.
"I think it was a better move for him than going to Chelsea, it suits him the way he plays and Jurgen Klopp is ideal for him - the high intensity and pace he has.
"He will play a lot more of an attacking role and he is more exciting to watch in that more forward role, rather than a wing-back position."
Watch Oxlade-Chamberlain in action for Liverpool when they take on Man City in the Premier League live on the Sky Sports Premier League and Main Event Channel on Saturday from 11.30am