Football Expert & Columnist
Serge Aurier owes Spurs apology - Sky Sports pundits
Last Updated: 24/09/17 12:42pm
Jamie Redknapp and Alan Pardew believe Serge Aurier owes his Tottenham team-mates an apology after his red card against West Ham.
The Ivory Coast international, making his first Premier League start since his summer move from Paris Saint-Germain, was sent off for two bookings in the second half of Spurs' 3-2 win at the London Stadium.
Harry Kane's double and a fine Christian Eriksen strike put Spurs in control but Aurier saw red five minutes after Javier Hernandez had given West Ham a lifeline to reduce the deficit to 3-1.
Tottenham were forced to withstand late pressure after Cheikhou Kouyate pulled another back in the closing stages.
"The game is won - West Ham got a goal back - but it's done and then Aurier gets an awful sending off," Pardew told Sky Sports.
"He owes an apology to the team and an apology to the manager. If I was the manager I wouldn't be looking at him for three days, he best keep out of my way until Thursday.
"Jamie [Redknapp] called it during the first half that this guy would get sent off. If I was the manager on the sideline I would have taken him off before the booking.
"[The second yellow card] is truly unacceptable when you have already been booked. It's not even in a desperate area of the pitch - it's not in your final third. I can't imagine what Mauricio Pochettino thinks of that."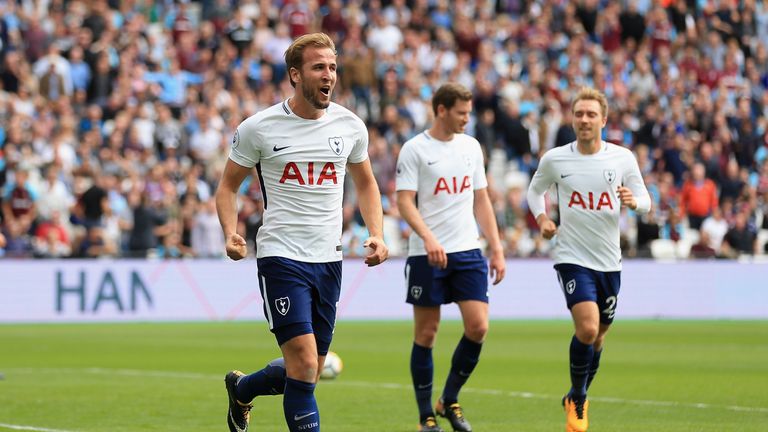 Redknapp added: "It's about understanding football. When you have been booked you have to stay on your feet.
"Kieran Trippier has had a blinder today sitting on the bench, he'll be thinking, 'I'm going to play every week, he's all over the place'.
"Every time the ball came to him, Aurier looked like he didn't have an understanding of the Premier League.
"As a manager you have to sit him down and say, 'This is the Premier League, you have to track people and you have to defend properly'.
"Today everything he did - in attack and defence - was all over the place and he's lucky he hasn't cost his team. Alan is right, he needs to apologise to his team-mates."
Pardew continued: "He had a run-in with the PSG manager and I sense a certain amount of arrogance. Having said that, even if there's an outward display of arrogance, perhaps he was nervous.
"I have managed many players who look like they are arrogant but it is just a way to hide his nerves."