Real Madrid winger Gareth Bale has suffered another setback after straining his groin while recovering from a calf injury - but just how injury-prone is the Welshman?
Bale is expected to be sidelined until next year and could miss several key fixtures, including the upcoming Clasico against rivals Barcelona on December 23.
The 28-year-old has already missed Champions League fixtures against his former club Tottenham in October and earlier this month due to a recurring calf injury.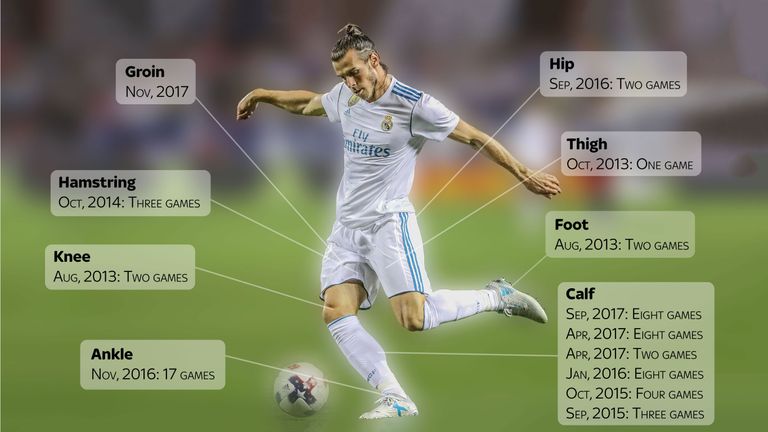 According to transfermarkt.co.uk, Bale has missed 33 games from calf injuries in all competitions since joining Madrid and also missed 17 games with an ankle injury last term.
The three-time Champions League winner has only played in 159 out of 248 competitive matches and 105 of 161 league games since joining Madrid.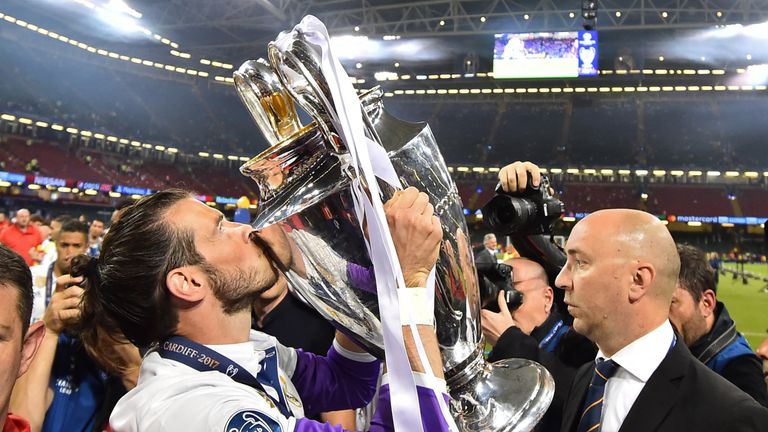 Last season, a calf injury saw Bale miss the Champions League quarter-final second-leg against Bayern Munich and both semi-finals to Atletico, en-route to lifting the trophy after a cameo appearance during the 4-1 win over Juventus.
Bale's career at Real has been increasingly hampered by injuries, having played fewer minutes in the last three consecutive La Liga seasons, peaking at 2,582 minutes in 2014/15 and playing only 1,425 last term.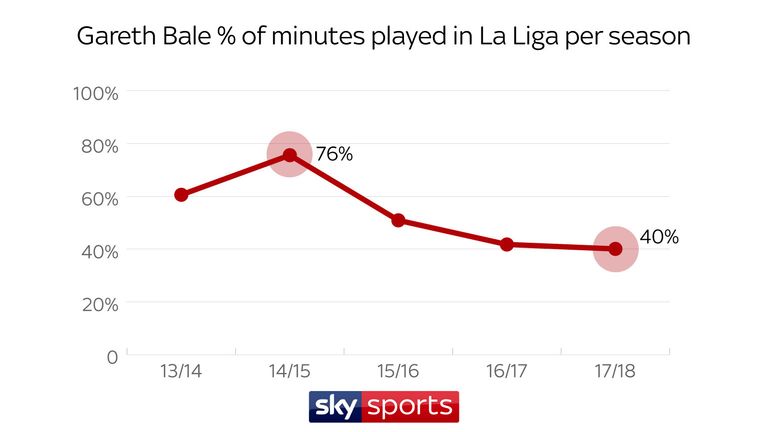 Real signed Bale for a world-record fee of £85.3m in July 2013, narrowly eclipsing team-mate Cristiano Ronaldo's £80m fee set in 2009.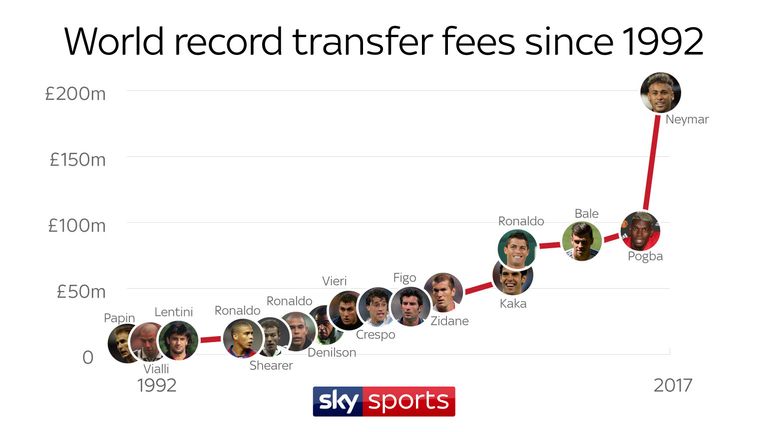 Bale was linked with a move to Manchester United in the summer but received a vote of confidence from Real boss Zinedine Zidane.
However, after suffering his 13th injury in four years at the Bernabeu, Madrid could look to cash in on their injury-stricken Galactico during the upcoming winter window - but would Jose Mourinho fancy the gamble?