EFL to back Stonewall campaign with rainbow corner flags
By Lianna Bagley
Last Updated: 13/11/17 11:24pm
Rainbow-coloured corner flags are to be displayed at all EFL grounds between November 25 and December 3 in support of Stonewall's Rainbow Laces campaign.
The bespoke flags sit at the heart of a wide range of activities that the EFL and its clubs will be undertaking in support of LGBT rights.
Shaun Harvey, EFL chief executive said: "We are proud to support Stonewall's Rainbow Laces campaign again for this season.
"We can never be complacent and that is why the EFL remains committed to supporting campaigns such as this as we continue to promote diversity and inclusivity across all areas of the game."
The EFL will change its logo to a bespoke rainbow coloured version and the clubs have received rainbow laces, captain's armbands and programme adverts. Match officials have also been sent rainbow laces.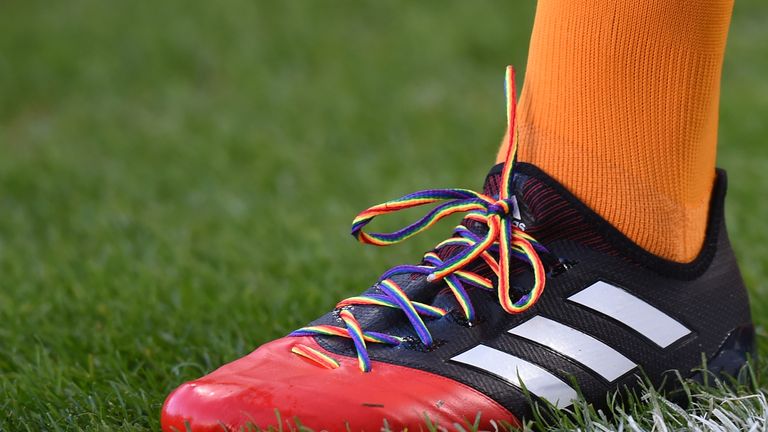 The EFL's backing of Rainbow Laces forms part of its wider LGBT work, which includes delivering activities, setting policies, and advising on recruitment and education at clubs.
Research found from Stonewall's campaign show 72 per cent of football fans have heard homophobic abuse and 63 per cent of people say more should be done to make LGBT people feel accepted in sport.
Stonewall chief executive Ruth Hunt said: "We know we can't solve this by ourselves and that's why allies are so important. We need to create a culture where everyone can be themselves.
"From fans, to teams, and employees at all levels, when leadership organisations step up and commit to creating a welcoming and inclusive culture in football, everyone wins."