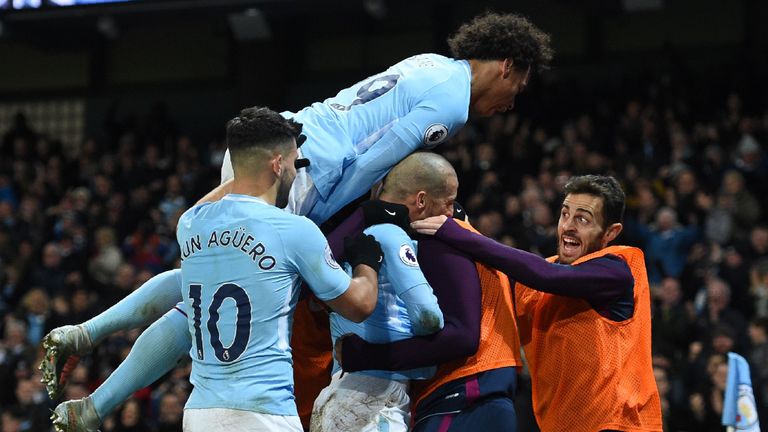 Manchester City equalled the Premier League record for consecutive wins with their 13th straight success on Sunday.
Pep Guardiola's side needed a later David Silva winner to see off a spirited West Ham but their eventual victory means they have now matched Arsenal and Chelsea's back-to-back winning runs from 2001/02 and 2016/17 respectively.
Prior to the Premier League era, the only teams to have won 13 in a row were Sunderland and Preston in 1891/92.
Here, we take a look at the best winning runs Premier League teams have recorded within a season…
11 - Manchester United - 2008/09 (Champions)
Manchester United won 11 games in a row between Boxing Day 2008 and March 2009 and kept nine clean sheets in the process. In fact, they conceded just twice in that impressive run, scoring 21.
Man Utd's 11 wins
Stoke, Middlesbrough, Chelsea, Wigan, Bolton, West Brom, Everton, West Ham, Fulham, Blackburn, Newcastle
That defensive record was shattered in stunning style by arch rivals Liverpool at Old Trafford in a 4-1 win for the visitors.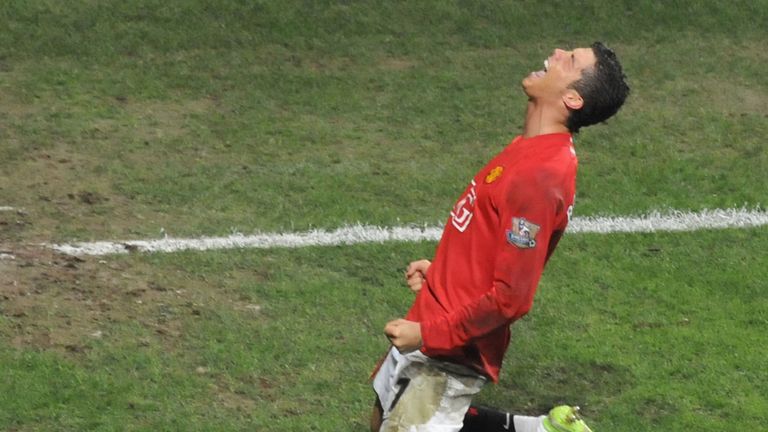 However, United - with a team including Cristiano Ronaldo, Carlos Tevez and Edwin van der Sar - had the last laugh, beating Rafael Benitez's side to the title to seal a third Premier League win in a row and equal Liverpool's record of 18 league crowns.
11 - Liverpool - 2013/14 (Runners-up)
Liverpool ignited their Premier League title challenge with a 5-1 win over Arsenal in early February 2014 and won their next 10 games through to the end of April, scoring 38 goals in the process as in-form Luis Suarez led the way.
Liverpool's 11 wins
Arsenal, Fulham, Swansea, Southampton, Man Utd, Cardiff, Sunderland, Tottenham, West Ham, Man City, Norwich
There was a 3-0 win at Manchester United, and home triumphs over Tottenham and Manchester City fuelled the belief this could be Liverpool's year.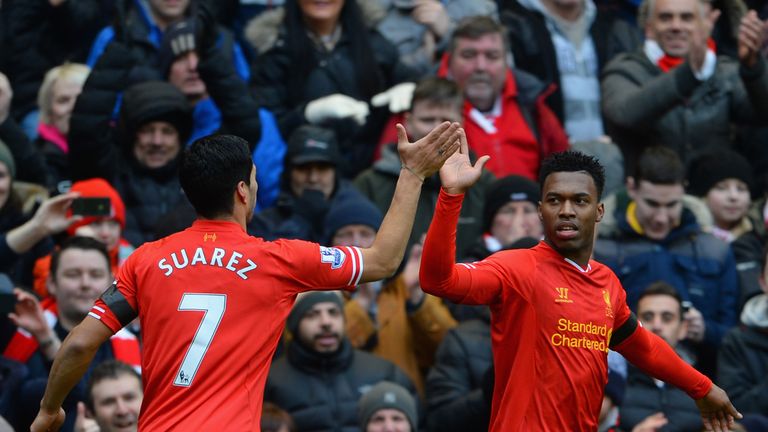 But a 2-0 defeat at home to Chelsea - featuring captain Steven Gerrard's infamous and costly slip - knocked the Reds off course and a collapse at Crystal Palace saw them miss out on a maiden Premier League title.
11 - Manchester United - 1999/00 (Champions)
Manchester United dominated the 1999/00 Premier League season and showed off their superiority with an 11-game winning running from March through to the end of the season in May.
Man Utd's 11 wins
Derby, Leicester, Bradford, West Ham, Middlesbrough, Sunderland, Southampton, Chelsea, Watford, Tottenham, Aston Villa
Sir Alex Ferguson's men scored 37 goals during the run, including seven against West Ham and four against Bradford, Middlesbrough and Sunderland in a brutal four-game spell.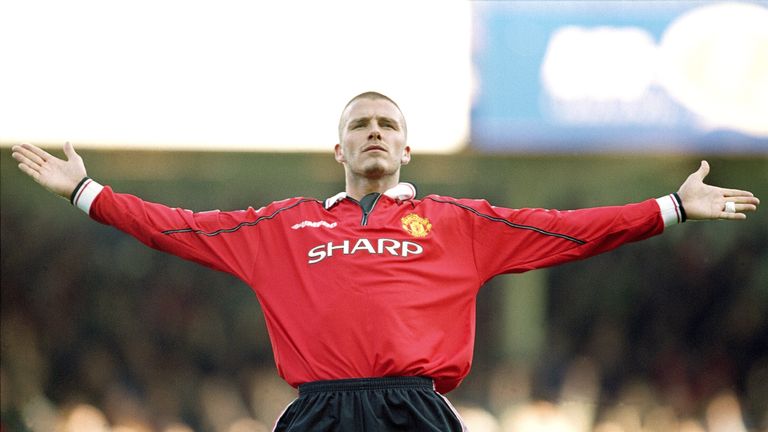 United - in the era of David Beckham, Roy Keane and Teddy Sheringham - eventually won the Premier League by a record 18 points, with 97 goals to their name.
13 - Chelsea - 2016/17 (Champions)
Antonio Conte was under pressure following Chelsea's 3-0 defeat at Arsenal in September, but then the Italian oversaw a remarkable turnaround in form.
Chelsea's 12 wins
Hull, Leicester, Man Utd, Southampton, Everton, Middlesbrough, Tottenham, Man City, West Brom, Sunderland, Crystal Palace, Bournemouth
Chelsea had gone four without a win in all competitions with that loss but a formation change sparked a 13-match winning streak, in which the Blues conceded just four times.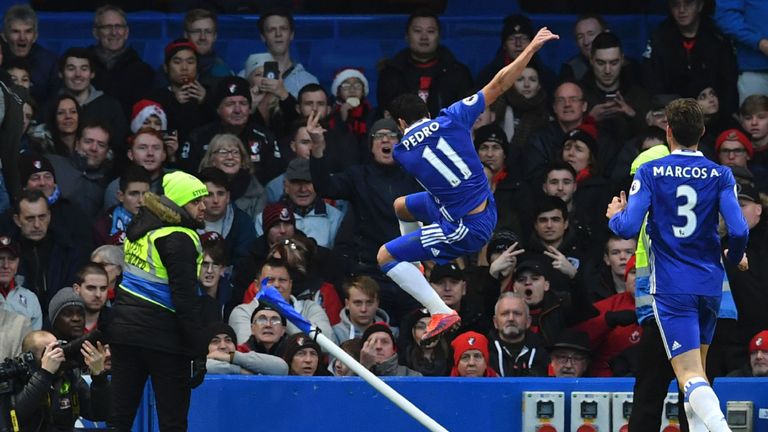 Tottenham eventually ended the run, winning 2-0 at White Hart Lane, but Chelsea went on to win the league ahead of their second-placed London rivals.
13 - Arsenal - 2001/02 (Champions)
With Thierry Henry in full flow, Arsenal won a record 13 Premier League matches in a row at the end of the 2001/02 season, starting and ending against Everton.
Arsenal's 13 wins
Everton, Fulham, Newcastle, Derby, Aston Villa, Sunderland, Charlton, Tottenham, Ipswich, West Ham, Bolton, Man Utd, Everton
From February to May, Arsene Wenger's men were unstoppable, and wrapped up the Premier League title in the penultimate round of fixtures with a 1-0 win at Manchester United.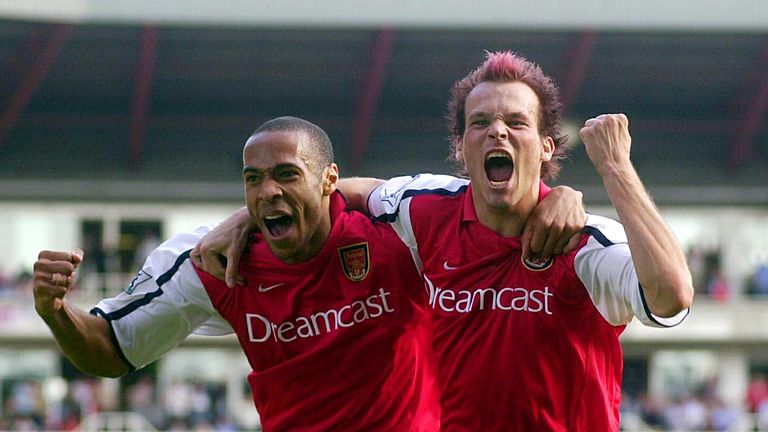 Those 13 wins secured a seven-point margin of victory at the top of the Premier League table from Liverpool to go with their FA Cup win; their second double under the Frenchman.
13* - Man City - 2017/18 (TBC)
Guardiola's Manchester City started the 2017/18 season in sensational style winning 13 in a row after following their opening day triumph at Brighton with a draw at Everton. While they have needed three late goals during that run to grab wins over Huddersfield, Southampton and West Ham, City have also blown some teams away during the streak.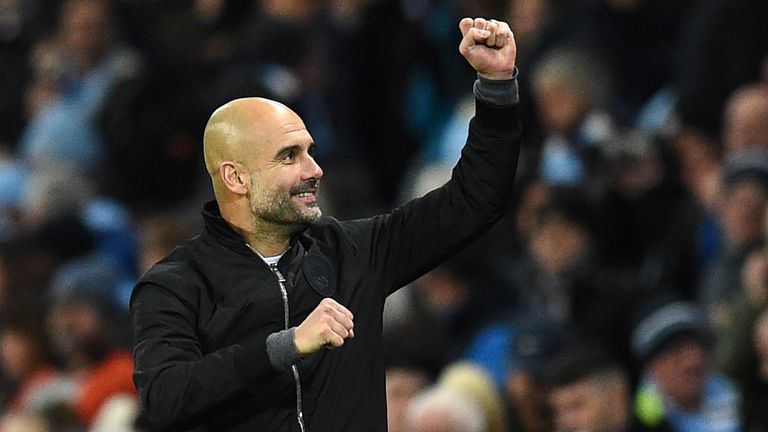 They hit seven past Stoke, six against Watford and five against both Liverpool and Crystal Palace.
Man City's 13 wins
Bournemouth, Liverpool, Watford, Palace, Chelsea, Stoke, Burnley, West Brom, Arsenal, Leicester, Huddersfield, Southampton, West Ham.
The run has taken them into a commanding position in the Premier League, leading rivals Manchester United by eight points ahead of Sunday's derby.