Soccer AM team-mates: Victor Wanyama on Tottenham's best player, biggest diva and more
Last Updated: 26/12/17 11:31am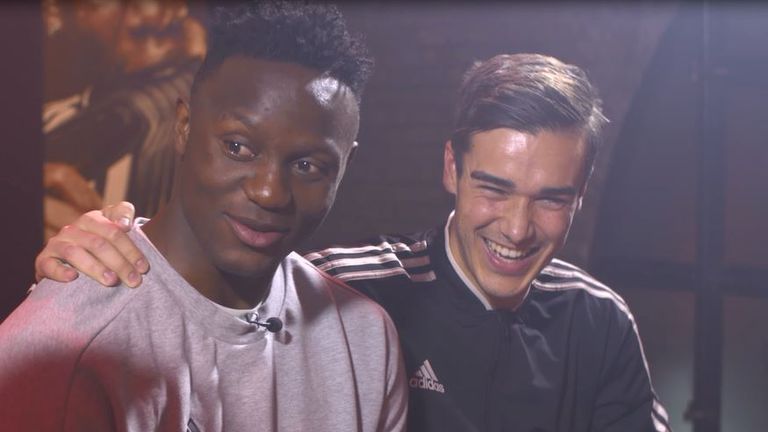 Tottenham midfielder Victor Wanyama tackles Soccer AM's team-mates, revealing who is the best dancer, the biggest dancer and more...
Best and worst dancer?
Eric Dier is the worst. I have seen him dancing and he is so stiff. No co-ordination, his movement is off the beat - when the music is fast he is slow and when the music is slow he is fast. The best dancer in the dressing room is Serge [Aurier], so I will tell him to give him lessons! Serge is always moving and dancing and he loves music. He does everything, even break dancing, he is like Michael Jackson, he moves very well! Before him it was George Kevin-Nkoudou but they had a dance-off and the judge was Moussa Sissoko and he picked Aurier.
Best player?
Mousa Dembele. He glides past players easily in training and in games. You know what he is going to do but you can't get the ball. He is very strong, his dribbling is very simple but you can't get the ball.
The hardman?
I'll go with Jan Vertonghen because I don't want to say myself! He has good timing and when he tackles you then you feel the impact. I am one of them, but I don't want to put myself.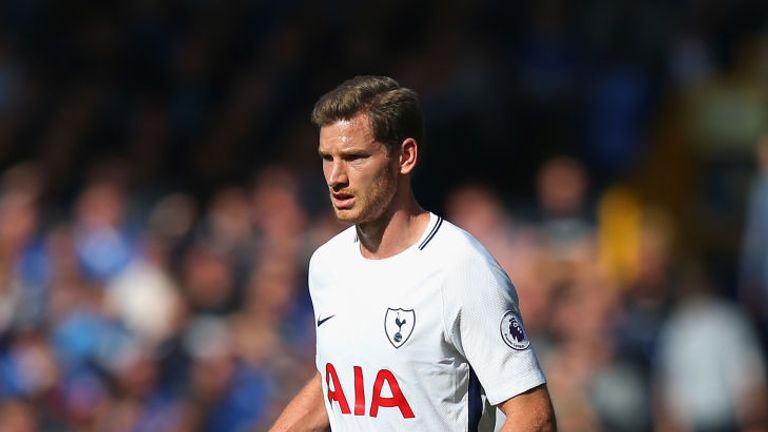 The funnyman?
There are a few but I will go with Sonny [Heung-min Son]. How he dresses and how he speaks is just funny. He is always doing crazy things in the changing room. He always make the squad laugh and cheers people up. I don't have a handshake with him, I have a hug, so it is good!
The prankster?
Jan [Vertonghen] does them, and [Kieran] Trippier tries to as well. They know who to go for.
Best prank at Spurs? There was a package sent to Trippier and someone changed the name on the box and it was put down and people were kicking it. Dele Alli was kicking it and so was Trippier, not knowing it was his own box. Then the label came off the package and he was like 'oh no it's mine!'
The biggest diva?
Harry Winks [who is watching the interview behind the camera]. He comes in the morning and it starts from there. As soon as he steps into the training ground it's 'oh this, oh that…'. When he comes into the changing room everyone knows he is going to moan about something. Sometimes I am in the medical room and the physios are like 'he's there, here's trouble'.
Harry Winks: I parked in his parking space once, that's probably why he is unhappy!
Wanyama: We all have our spots and for some reason Harry just parked his car in mine. I arrived in training and I thought 'whose car is this?' I wanted to block his car with mine but I couldn't do it because he could leave from the other side! I went into the changing room and asked who parked in my spot and I saw him laughing.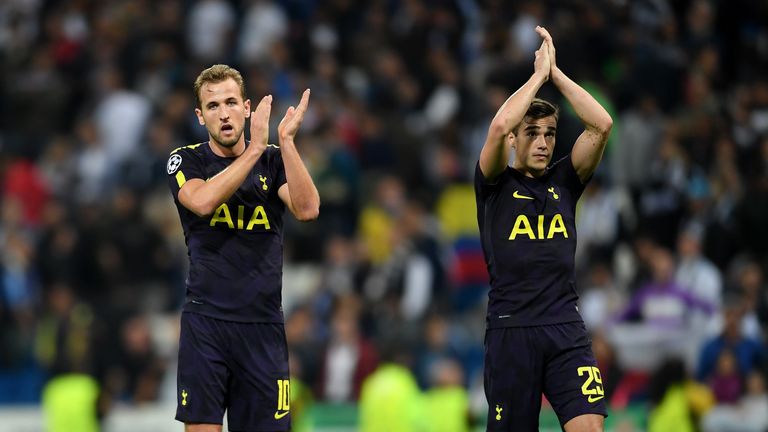 Winks: I did say sorry, I didn't realise it was your space and I haven't parked there since. I am not the biggest diva either! It's probably him [pointing at Wanyama], he's secretly a bit of a diva.
Wanyama: When I go to training I don't say much or moan a lot, but him…I have been with him a lot in rehab and I see everything. Every time it's Harry's crying, 'oh this, oh that'.
Winks: I am a bit of a moaner, I'll give you that, but I'm not a diva.
Most intelligent?
Moussa Dembele. He is quite smart. He doesn't look it but he is.
Selfie-obsessed?
For sure that's Moussa Sissoko. Everywhere! In the manager allowed phones on the pitch he would take it. He is always with his phone. In the treatment room, in the ice bath, everywhere. It's crazy!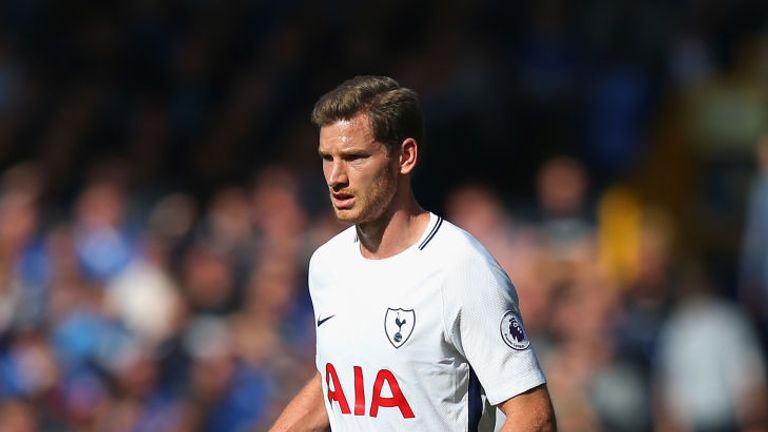 Fashion disaster?
There are a few. I will go with Christian Eriksen. Eric Dier is there but sometimes people are harsh on him. Christian has got style but he always wears black clothes every day. I don't know if he changes or not, it might be the same clothes. He always thinks he is the best-dressed guy but for me he is the worst.
Kit man's nightmare?
Dele Alli is a bit messy. I want to say him 'stop being naughty, be nice to the kit man!'
Watch the interview, and much more, on Soccer AM's YouTube channel here