Video Assistant Referee makes competitive debut in English football as Brighton edge past Crystal Palace
Last Updated: 09/01/18 6:53am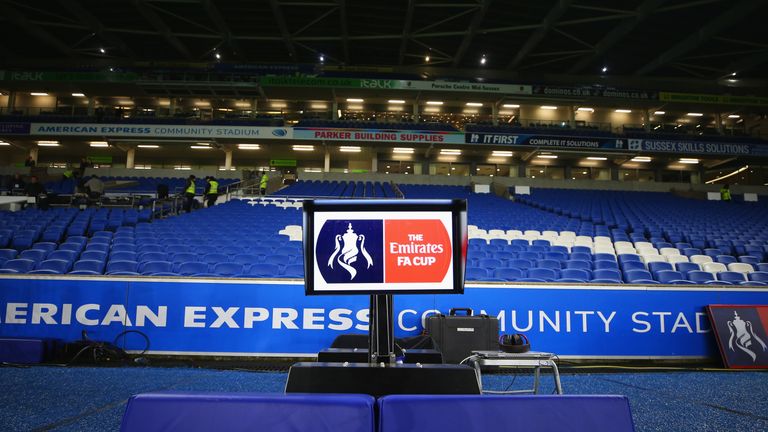 Video Assistant Referee (VAR) made its competitive debut in English football as Brighton edged past Crystal Palace in the FA Cup third round on Monday.
Glenn Murray scored a contentious late winning goal, reviewed by Neil Swarbrick, sitting in a control room at the Premier League's match centre in west London, before being ruled as above board despite initial suggestions of a handball.
The new system, specifically for match-changing incidents, will next be in use in the Carabao Cup semi-final two-legged tie between Arsenal and Chelsea, live on Sky Sports Football, with the first leg on Wednesday night.
Murray, who bundled in Uwe Hunemeier's header to secure Chris Hughton's side safe passage to the fourth round and a meeting with Middlesbrough, was in no doubt about the validity of the goal, insisting, "It wasn't (off) my arm."
Hughton and Roy Hodgson were both in agreement that the correct decision was made by match referee Andre Marriner.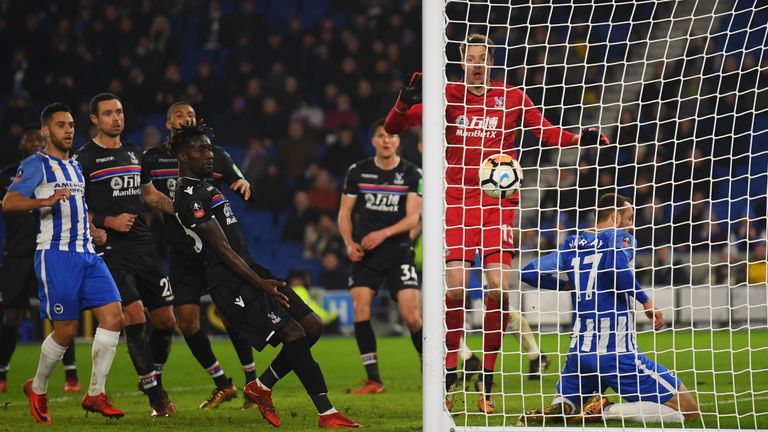 "I couldn't see it that clearly, obviously I saw it go in but I didn't know what the circumstances were," Hughton said.
"I knew that Hunemeier rose at the far post and did really well, so no I couldn't see it and had to wait until we came in, but obviously it's been very clear that it didn't need VAR."
Crystal Palace counterpart Roy Hodgson, who initially had a different view, congratulated the system: "From where we were standing and watching it looked for all the world like he'd handled it.
"The players close by thought so too, but to be fair when you see it lots of times it's a very good case for the VAR and the referee to make. If he didn't actually handle it, it was very, very close, so I have no complaints about that.
"I think what confuses it is it does come off his thigh but of course he throws his chest and arm towards the ball.
"But I don't think it actually touches it, so on this occasion, having seen it several times myself, I think he made the decision correct and congratulations to them."
The system, which has undergone 18 months' worth of trials and training, could become a permanent fixture in the English game should football's law-making body, the International Football Association Board (IFAB), approve its regular use at a scheduled meeting in Zurich in March.