Football supporters must accept the delays that come with using Video Assistant Referees in order for fewer incorrect decisions to be made, according to the Sunday Supplement panel.
Liverpool's 3-2 defeat by West Brom was the only game selected from this weekend's FA Cup fourth-round fixtures to use VAR and it was called upon three times in the first half alone.
The new system can only intervene on four incidents - goals, red cards, penalties and mistaken identity - and while the Sunday Supplement panel believe the correct decisions were made at Anfield, there remain issues for the International Football Association Board (IFAB) to address.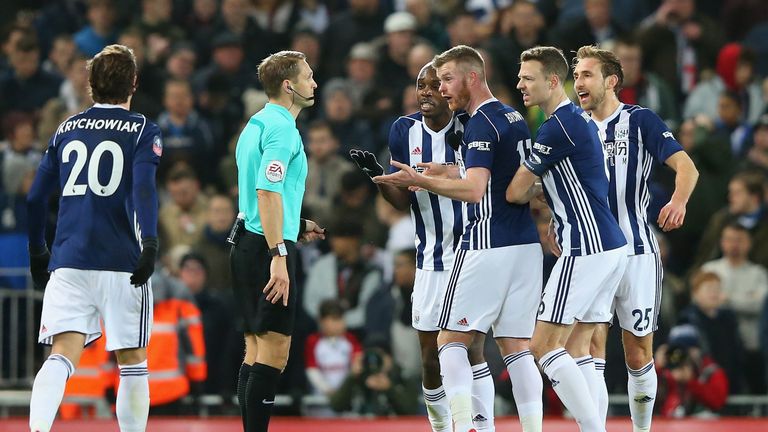 Vaishali Bhardwaj - Sports journalist, Evening Standard
I'm absolutely for VAR. I'm a big believer in using it in the game. If you're a fan of a club and key decisions go against you, you'll be left absolutely fuming and that's why we need it in the game.
The Willian penalty decision [during Chelsea's FA Cup tie with Norwich] was the only example where a wrong decision has been made - when he was booked for diving - but overall it's been used correctly.
The issue for me is that when you're in the stadium, you just don't know what's going on. Obviously, you can guess because you can see the referee is talking in his earpiece, and you're assuming play has been stopped because it's gone to VAR. But until he gives the sign, you don't know if it's being reviewed or not.
It's suitable if you're watching on TV and it got the decisions right, but the penalty decision took a long time. We need to quicken it up a little bit. Perhaps Craig Pawson was being a bit too careful.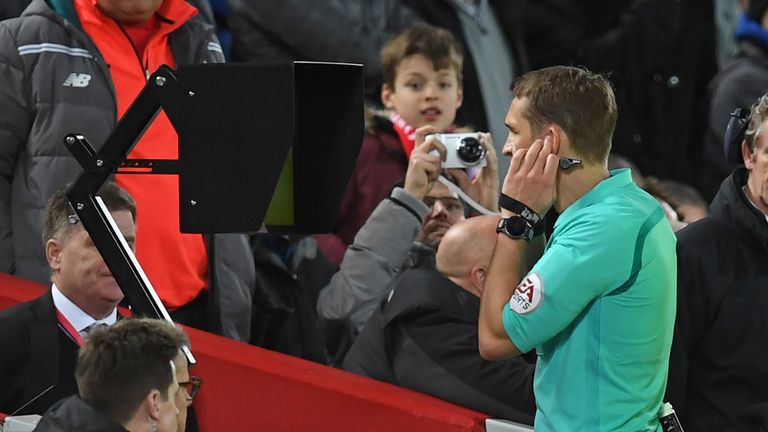 Rob Draper - Chief football writer, Mail on Sunday
It's enhancing the decisions but it's not enhancing the spectacle. We're four weeks into this and there are some problems, and that is to be expected.
The main problem is the speed that decisions are taking. It's not the principle that's the problem, it's how it's being implemented.
They have to look at communication in the ground, they have to think about whether to show the video on the big screens; they currently don't do it because it's thought people will start rioting if they see a marginal decision but there has to be more faith.
Matt Dickinson - Chief sports writer, The Times
It's going to be rough around the edges because there's no use of the system that everyone is going to agree on. We need to find out the teething problems by doing it in big crowds with big games, and working out what the tolerance and acceptance of communication is.
I feel football is unable to handle the glitches of VAR, and we've had pundits saying it's a shambles. In a lot of cases, we're getting better decisions for it.
I don't agree with referees running to the side of the pitch. We've got to speed it up, and if we've got a referee with the screens, he should be relaying that decision. Let's roll with this and explore it. I think everyone needs to grow up a bit.
IFAB did a study of 800 games where they've used it, and a lot of this frustration is down to perception. In these games, less than one per cent of time was lost to VAR while 10 per cent of time lost was to free-kicks.
People are used to waiting for a wall to get set up and people to retreat. We're not used to the VAR delays. The key challenge is to help fans understand how it's working.