Phil Neville gave a candid interview to Sky Sports News' Jane Dougall on Monday regarding his controversial appointment as England Women head coach.
Dougall pressed Neville on everything from being approached without applying and controversial historic tweets, to his perceived lack of coaching experience and moving back in with his mum.
Read the full transcript below...
Jane Dougall: Phil, how did you get this job? Because you didn't apply for it.
Phil Neville: No, I was approached by Sue Campbell to give my thoughts on whether I'd be interested in being the next head coach of the women's national team. Straight away I was unbelievably excited and honoured to be approached by Sue. I then went through a process of maybe two or three weeks of interviews, interview processes, psychometric testing, more talks with the FA about my vision, and then ultimately we agreed that I was the right man for the job, and I've got to say it was probably one of the highlights of my career.
Take out everything that I did on the football field, and since then, it was a special moment. Because being the manager of a national team I think is the ultimate honour, and I've got that now.
JD: One of the criteria for the job is having extensive coaching experience. You don't have that, and it has already been widely discussed that you haven't coached in the women's game, so how can you possibly succeed?
PN: Well, the thing I can explain is that I've coached at the top level. And the players that I'll be coaching in three weeks' time are elite players. You talk about experience, I'd have thought that not many of the candidates that applied for the job has the experience that I've got of coaching elite players. I've coached the best players in the men's game at the top level, and I believe that the players I'll be coaching in the women's team are top, top class professionals at the elite level.
And I think for us to get from third to first in the world I think they're going to need a coach with that type of experience. I've done all my qualifications, my B licence when I was 24, my A licence when I was 28, I've got my UEFA pro licence, I cannot be more qualified for this job than what I have. When I took the qualifications, John Peacock handed me the certificate, he didn't say: 'You can only work in the men's game.' I think it's a coaching badge to coach football.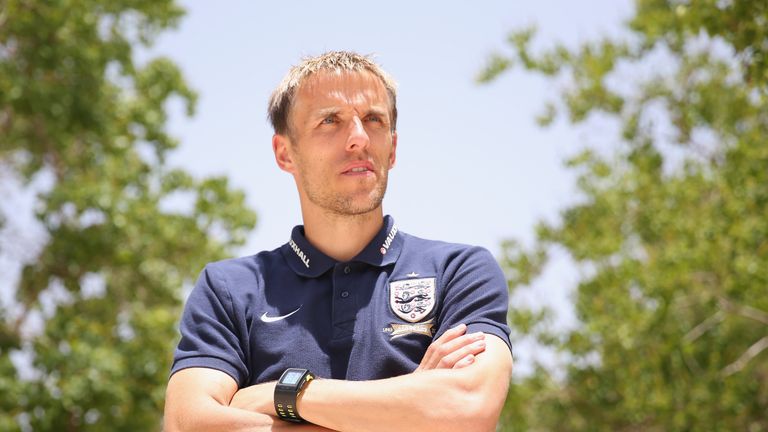 And I think the principles that I see in men's and women's football is similar. The gap is closing, you see that, I saw it this weekend at games I went to, I saw it at international games I go to, I now switch on Sky, BT, BBC, I see ex-England legends commentating and analysing Premier League football. I don't look at them and say: 'They shouldn't be doing that'. They are fantastic at their analysis, they are equally as good as the men at analysing Premier League football. So I am equally so proud to have this job and I believe I am the right man.
JD: Before you were approaching, had you watched a game in WSL?
PN: I'd watched games in the WSL, because my son was at Manchester City and obviously they have a fantastic facility there, so when I used to go and pick him up there were games on that I'd watch. I've lived in Valencia for the last three years, I've watched Feminino games out there in Spain, because they play at the same training ground, they train on the next pitch to the first team and under-21s. So to say that I've not got much knowledge of the women's game, I have watched the women's game.
Do I know everything about it? No. But I will, I am a fast learner. When I went to Spain two years ago I only knew three Valencia players, I didn't know anything about La Liga, and within six months I knew everything. I was speaking another language and knew everything about the game, so I am a fast learner. And I will need to be fast, because in three weeks' time I'll need to go to a SheBelieves competition, know everything about my players, which I'm well on the road to doing, and everything that's needed to be successful
JD: Are you concerned that you've only been given this job because you are Phil Neville?
PN: No.
JD: You are now a figurehead for women's sport in this country. And yet you sent sexist tweets in 2011 and 2012. I know you have apologised, but given your position now, do you feel an apology is enough?
PN: The words that I used in 2011 and 2012 were not good in 2011 and 2012 as Everton captain, as a Premier League player, as a father, and they're not right now.
That's why I apologised. I think people that know me, that have been around my company, that are part of my family, that have watched me over the last 41 years, know that it is not a true reflection of my character, and the way that I was brought up by my parents. And I apologise whole-heartedly for the words that I used, and that's why I issued the apology last Wednesday, because they're not right today, and they weren't right back then.
JD: The FA warned you about misconduct but you weren't charged. Do you feel you are lucky to still be in your job?
PN: No.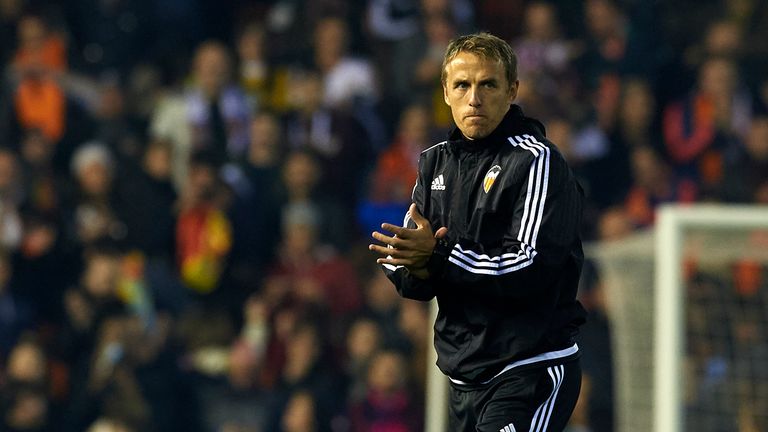 JD: What did you mean by "just battered the wife"?
PN: It was that particular wording that actually disappointed me more than any of them, because it obviously relates to domestic violence. That tweet wasn't sent out as a joke to domestic violence. It was in a period where I was on holiday with my wife, it relates to something I was doing with my wife in terms of a sporting, competitive nature. But it's not right, the wording of the tweet wasn't right, and I'm disappointed that I used that terminology in 2011.
JD: After the news came out about your tweets, you deleted your account. Why was that?
PN: It was always planned, it was always planned. I made that decision a year ago.
JD: So you weren't told to do that?
PN: No. I wasn't told to do it. A year ago, when I came out of Valencia as an assistant coach, and I was on Twitter as an assistant coach, I came out of Valencia and I said: 'The next thing I want to do is become a manager, and when I become a manager I will come off Twitter.' I've enjoyed Twitter in the period I was on it, I think it's good that you can interact with supporters, but now it's a serious job. I'm England manager, and it's serious business.
JD: I know you went out to La Manga for the warm weather training camp. Did you explain to the England team why you had tweeted what you had tweeted?
PN: No.
JD: You didn't talk to them about it at all?
PN: No.
JD: You have inherited a team that are third in the world, they've been to two semi-finals and are on the cusp of winning a major trophy. This is a gift to you, isn't it? This is something that will be easy for you to take to the next step, isn't it?
PN: I don't think football management is easy. I think the previous manager obviously has laid unbelievable foundations, and I am here to build on those and make this team better. I've got an opportunity to take over the third best team in the world, but there is still a lot of work to be done, and I think the scrutiny and expectations levels will now rise, and I think that's something which I'm excited by, and something that more importantly the team are excited by. Because to become the best team in the world, you want that kind of pressure and expectancy. I want the team now to start thinking how do we get to No 1 in the world. I'm going to help them do that, and we need to start thinking like winners.
I'm in a really lucky position because when the announcement was made on Tuesday night, I got a text from someone saying: 'I'll race you to No 1,' and that text was from my sister. She's third in the world, I'm third in the world, and there will be no better sounding board, than two national coaches now fighting for the same goal, with the same types of challenges. My sister Tracy has to get from third to first in the world, she's got boundaries to overcome, challenges ahead of her, she's doing fantastically well at this moment in time, and I've got the same challenges. I share meals, share houses, share the same blood as her, so actually in terms of experience, I'm in a really good place.
JD: You talk about this being good for the development of your career. Are you in this position for the long-haul, or do you see this as a stepping stone?
PN: First and foremost, I've never used the word stepping stone. So anyone who says I have is wrong. When I said the word 'develop', I want to develop into a World Cup-winning coach, an Olympic-winning coaching, a European Championship-winning coach, that's with the Lionesses. This for me is the ultimate job, it doesn't get much better than managing your country. Apart from Gareth Southgate's job, I think this is the best job in the world.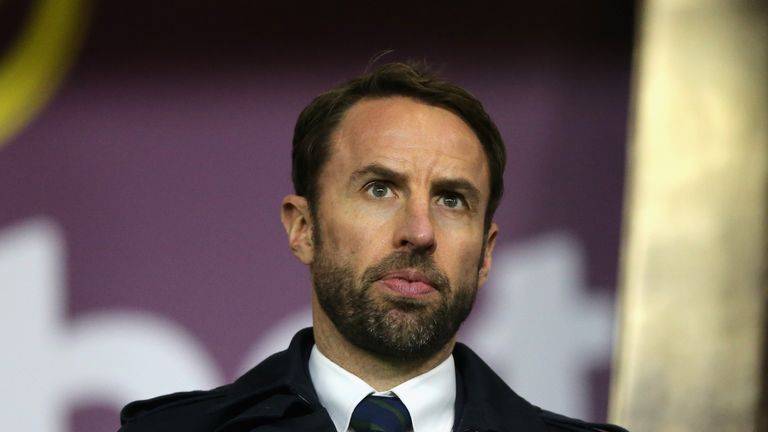 JD: Who will you have around you in your coaching staff?
PN: I'm going to finalise my coaching staff this week. I've spoken to a number of people, and I'll be finalising that by the end of the week. But there's 15 staff already in place that have been to World Cups and European Championships, who have great experience, that I will be utilising and leaning on. But my two immediate assistants will be named by the end of the week and I'm looking forward to getting down to work with them.
JD: Will you be moving back over to England?
PN: I have done already.
JD: Where are you living at the moment?
PN: At my mum's.
JD: How's that going?
PN: It's good! She's enjoying it.
JD: You mentioned that you went to Adams Park, and obviously also watched Liverpool v Bristol City as well. What did you think?
PN: I thought it was absolutely fantastic. And do you know the biggest thing that struck me? Since the appointment on Wednesday and I landed back into Heathrow on Wednesday, is that I've not heard one negative voice. There's been a lot written, in terms of negativity, but I've not heard one negative voice. The way I was received, I spoke to the two managers at Liverpool on Saturday, I spoke to the two managers yesterday at Adams Park. They were fantastic with me, they were really positive about the appointment.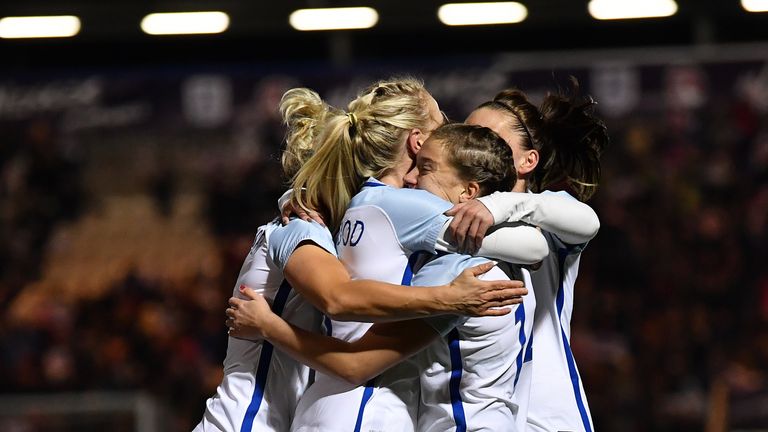 The players on Tuesday, and they're the most important people. I stood in front of 29 players on Tuesday, and normally when you stand in front of a team you get maybe two or three looking at the sky, checking their mobile, I had every 29 of those players looking me right in the eye, and I knew that they were excited. I spent a lot of time with them, I watched them play, and I get a really good feeling that this is going to be a special time. And like I say, there's a lot of negativity being written, but personally, when I've been in the street, I get people coming up to me saying: 'My little girl wants you to coach her when she's older,' and that for me gives me immense pride.
JD: Final question, the SheBelieves Cup in America, are you going to have enough time to prepare because you are playing the best teams in the world.
PN: Yeah, I think I've got two training sessions, I think that's, looking at the schedule and when the players meet up because there's obviously WSL games on the Saturday, we meet up on the Saturday night, it's a tough tournament. But like I said to the team the other day, we go to that tournament to win. If we want to become the best team in the world, we've got to beat USA, France and Germany. Will it be difficult?
I hope it is difficult, because life sometimes is difficult. I've won Champions Leagues, and nobody comes and knocks at your door and gives you a Champions League medal, you've got to work damn hard for it. And what I've said to the players now is that mentality from Tuesday is that we go to the SheBelieves, and we win all three games, and win that tournament. We might fall a little bit below, but that is the mentality I want.