Arsene Wenger's Arsenal future could be up for discussion in the summer, with January signings Henrikh Mkhitaryan and Pierre-Emerick Aubameyang a potential "last roll of the dice", John Cross told the Sunday Supplement.
Having signed a two-year contract extension back in May, Wenger's current deal does expire until the end of the 2018-19 season.
However, Cross echoed Gary Neville's sentiments on The Debate that this could be Wenger's final season in charge at the Emirates, with the two-year deal acting as a "disguise".
The Daily Mirror's chief football writer added that Wenger's future potentially rides on League Cup and Europa League glory, and said it's frustrating to watch an Arsenal side who can go from "horrendous" to "mesmerising" in the space of a week.
"I think Wenger's future and stay at Arsenal will be up for discussion in the summer," Cross said on the Sunday Supplement.
"He's obviously got a two-year contract which he signed last year, but Neville made this point and I think he's right, it was a bit of a disguise by Arsenal, to take away the feeling that they had last season, that this was the end for Arsene Wenger, when every press conference was dominated by, 'Are you going to stay or go?'. You take away that heat, so to give him a two-year contract, he could go away at the end of the first year.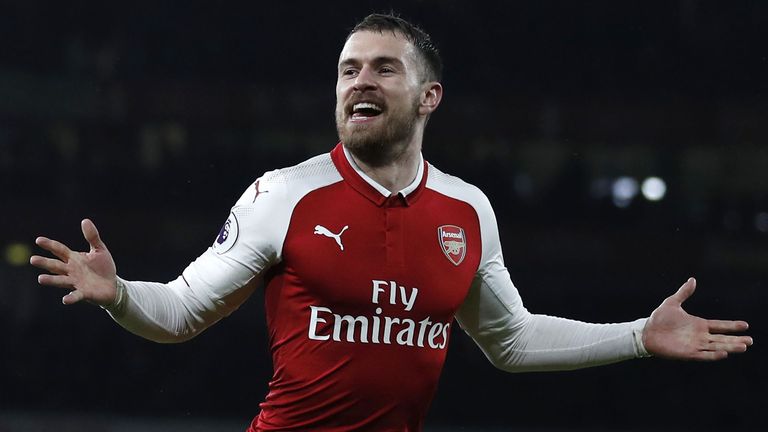 "I think Arsenal, if their season fades away and they finish sixth, 30 points behind. [Behind fourth or first] Well it could be either at the minute, you don't know what you're going to get.
"I don't know how you can go from Swansea on Tuesday, which was horrendous - the standard of defending was Sunday League - to the game against Everton when they were absolutely mesmerising in that first half.
"Mkhitaryan was out of this world, Aubameyang was giving them pace and movement, (Mesut) Ozil is fabulous at the moment when he's on song. They've signed him to a new contract and everything in the garden is rosy, but it's just whether they can salvage this season.
"If you're seeing signs of an upturn. If they maybe win the League Cup, or get back into the top four, or win the Europa League and back into the Champions League, then I have no doubt that Wenger - who will never leave on his own accord, there's no chance of that happening - then fine, he will see out the final year of his contract, no problem.
"But if this season descends into a disappointment, then I think there's every chance he could go this summer.
"I don't think anything is set in stone, but I do think what we are witnessing is one last roll of the dice from Wenger. He's got in players that he really likes."
Arsenal's January business saw them bring in Mkhitaryan and Aubameyang, but sell Olivier Giroud to Chelsea, Alexis Sanchez to Manchester United and Theo Walcott to Everton.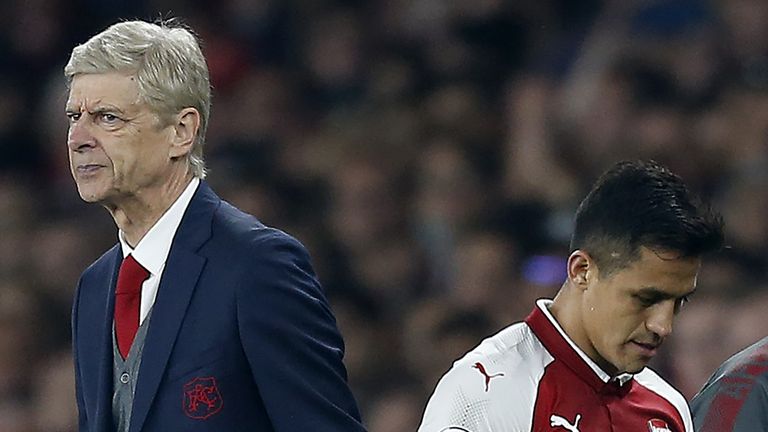 Cross believes that Sven Mislintat's arrival as the new head of recruitment has changed Wenger's outlook on the transfer window, highlighting how the Frenchman would not have deemed the move for Aubameyang as "common sense" in years gone by.
"Ultimately, Wenger still has that final say on transfers, what's interesting is that the dynamic has changed on transfers, and they've got the former chief scout from Dortmund, Sven Mislintat, as their head of recruitment, and surprise surprise, his first major hits are with former Dortmund players who he's got a connection with," Cross added.
"There's no way that you will convince me that Wenger wouldn't have given the green light to those players. What's interesting to me is that he definitely wanted Mkhitaryan, he wanted him two years ago, he loves the player.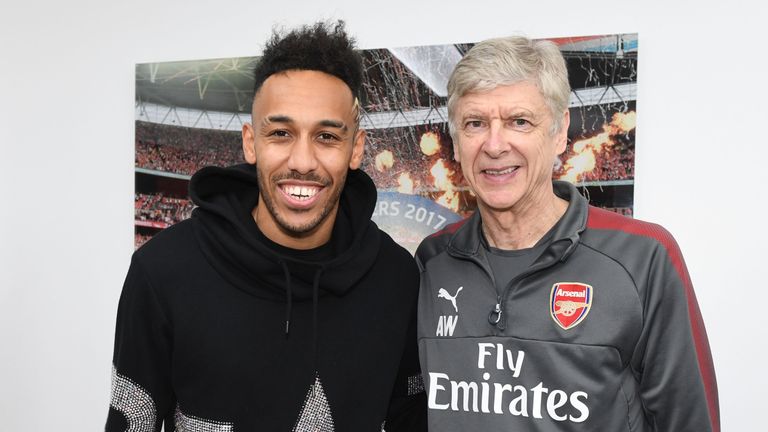 "What's interesting is that Aubameyang is not a typical Wenger signing. He will be 29 in the summer, has a bit of a bad boy reputation, and he's expensive, no matter what he says about proving to be a bargain.
"In years gone by, Wenger would have said, 'No, we can't do that one, that's not common sense, particularly as we've got Lacazette and we don't want to block him'.
"What has changed in my view is, it's no longer him feeling that complete responsibility if that signing has gone wrong. He's waived that through and said, 'Yes, I'll have that, because I like Aubameyang', and he loves Aubameyang.
"I think it's got every chance of being a new team, a new generation - he's built about five or six new generations at Arsenal, but one thing he hasn't done is strengthen is defence, and I think that will come back to bite him, and it will be their undoing. You can't go through the rest of the season saying we'll concede four, but score five, because you'll get undone."