Leander Dendoncker says West Ham move would have been ideal 'next step'
By Mathieu Wood
Last Updated: 07/02/18 3:04pm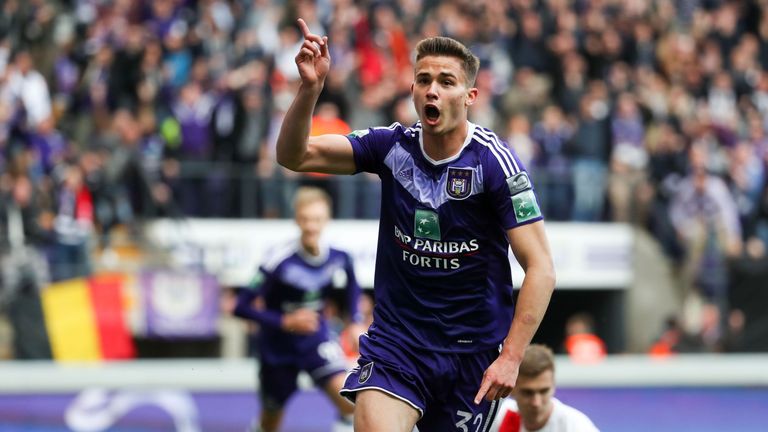 Leander Dendoncker has admitted West Ham would have been an ideal club to take the "next step" in his career after a proposed Deadline Day move from Anderlecht failed to materialise.
The Belgium international emerged as a target for the Hammers in the January transfer window after he impressed for Anderlecht in the first half of the season, where he played in all six of their Champions League group matches.
The defensive midfielder, who won the Belgian league title last season, said he had little expectation of Anderlecht approving a move midway through the campaign.
"If deals still have to be arranged in the evening on January 31, there is little chance that there will be a breakthrough," Dendoncker told Het Laatste Nieuws.
"West Ham seemed to me, however, a nice club to take the next step in my career."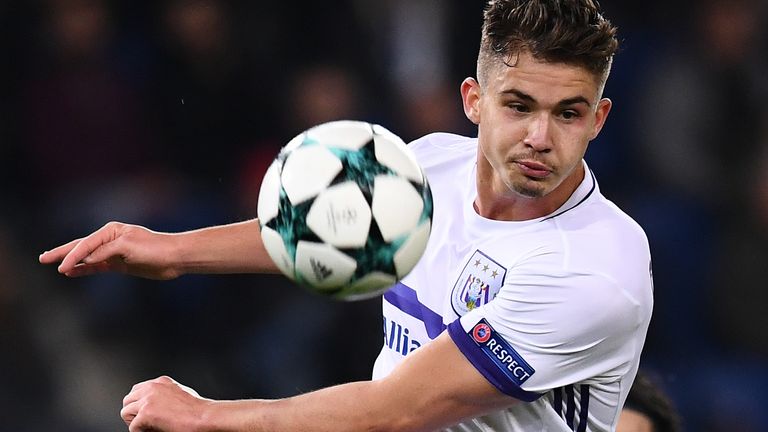 The 22-year-old, who made his professional debut for Anderlecht in 2013, also insisted that the "sporting challenge" makes the Premier League a desired next step in his career, adding that he holds ambitions of being picked in the Belgium World Cup squad this summer.
When asked whether he was being impatient wanting a move in January rather than waiting until after the World Cup, he said: "Many people give me that advice, but in my mind I am just ready - I long for higher. Should I not let my career depend on [featuring at] a World Cup?"
Dendoncker, understood to also be a target for Watford last month, wanted to leave the Brussels-based club last summer but a departure was refused, despite his best efforts to push through a move, by the club hierarchy after Youri Tielemans left for Monaco.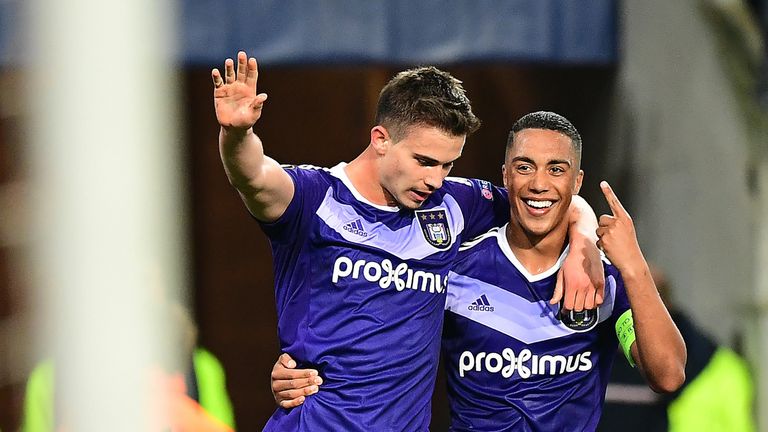 "The disappointment was great - I could barely overcome it," he said. "I noticed that after the departure of Youri they did not want to get rid of the whole midfield.
"I was on the phone every day with my agent. I was told, 'Be patient, it will come around, maybe at the very end.'
"I was constantly working on that transfer, instead of just focusing on the training. I was wrong, I realise that. But it was the first time I came into such a situation, I just did not know how to deal with it."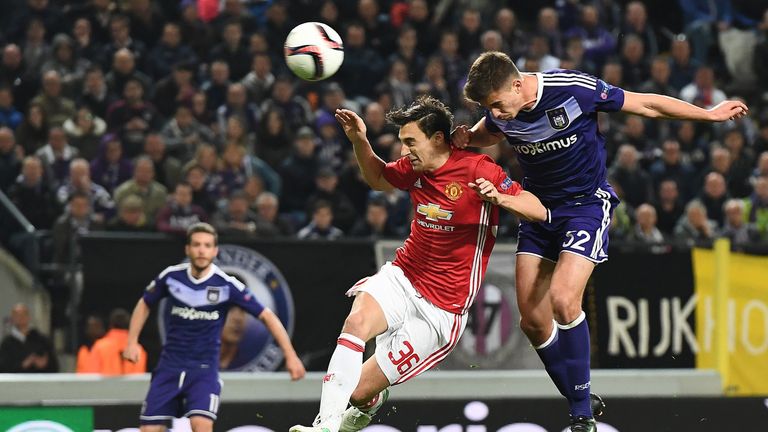 He insisted Anderlecht "was not the problem" for his ambition of a summer move to a big club not coming to fruition.
"Anderlecht was not the problem, it's just that after the title [last season] I had the desire to take the next step in my career," Dendoncker added,
"Logical, right? I was ready, I thought, for a new challenge."
The highly thought of player did not rule out an eventual departure from Anderlecht but indicated his immediate focus was with his current employers.
"That's for the summer," he said, when asked on the likelihood of an exit at the end of the season.