How can you succeed as an agent? LPM pick out five dos and don'ts
Last Updated: 15/02/18 11:17am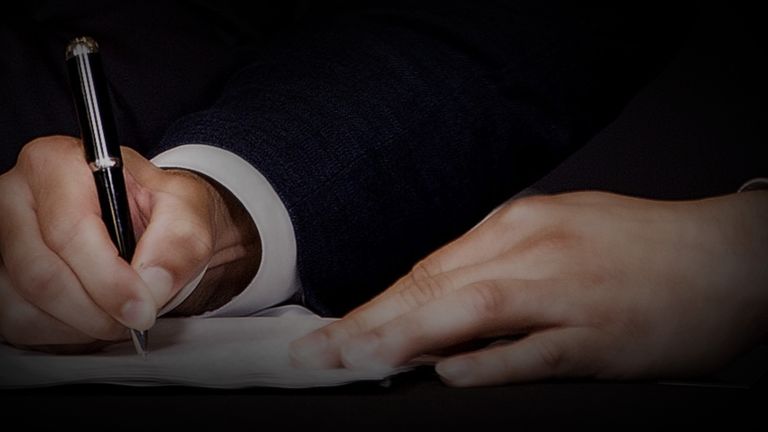 LPM was formed in 2008 by former Premier League footballer Lee Philpott. Joined by Jon Dean, Chris Greenhill and Jonny Hughes, the LPM team are well accustomed to doing deals at every level of the game.
But what does it really take to be a football agent?
We all know the myths surrounding the industry. But here, LPM reveal the truth behind their role, what the job really entails and the things to remember if you want to succeed…
Do not focus on the money
When football fans think of agents, it is the big names that spring to mind. But just as players do not begin their careers by starring in a Champions League final, agents put in the hard yards long before negotiating those massive contracts for Ballon d'Or winners.
"One of the most interesting deals that we got to work on in January was for a lad who had come through at a Premier League club but had been released," LPM tell Sky Sports. "Now it is a case of figuring out where he plugs into the Football League system.
"That can be a frustrating time for a player because you have had a taste of a certain level. It becomes a pride thing because your peers are starting regularly in the Premier League but instead you find yourself kicking around trying to find your level so you can go again.
"Our role is not really financial at that point. There is no big contract. But you get the chance to reinvigorate someone and make it clear to them that the best thing for them to be doing is playing football. It is really interesting and rewarding to manage a player through that."
Remember who knows best
An agent is there to guide a player and to ensure that they avoid some of the pitfalls of a precarious career. But it is always worth remembering that it is their career and that tapping into the player's knowledge is the best way for them to get the best from it.
That is particularly the case when sitting down to decide what move to make next. "Once it becomes clear that one of our players is not going to be getting a new contract at his current club and will be moving on soon, we go straight to our database," say LPM.
"The task is to establish which clubs might be interested and which clubs might not, but it works best as an interactive process with the player. Which teams have they played well against? Which managers have they enjoyed working with in the past? That gives us a hit list.
"We can watch games but they are the ones playing. They are in team talks discussing how to set up against a particular team. They have played 90 minutes against that team. So they know how teams play more than we do and whether it will suit them. Don't forget that."
Never try to kid a manager
Some might think that an agent's job is to talk up his clients at all costs but that can be a dangerous move and rarely pays off in the long term. Not when most managers are wise to it. "Some are like an encyclopaedia," say LPM. "They know everything about your player.
"What is very easy to do, and you can hear yourself doing it sometimes if you are not very careful, is to describe a player and they sound like Lionel Messi from what you are telling the manager. They can beat a player, they are good with both feet, they can score a goal.
"You have always got to qualify it because otherwise you are going to sound like any other salesman. Trust is vital in this world because these managers will talk to multiple people every day and they want to know whose words they can place value on.
"So it is not about ramming it down a manager's throat and giving them an ultimatum. You might see it on TV and that is how it has been dramatised over history in various films. But you turn more people off than you will turn on with that approach.
"We might spend half an hour talking to a manager about who they are playing next Saturday. Not every phone call has to be a sales pitch. It is about relationships. It is remarkable how often those managers call you at a later date about one of your own players."
Do your homework - it pays off
LPM were rewarded with one such call in January - "a little acknowledgement that all of the work we did ended up on a whiteboard somewhere" - and it highlights the importance of that long-term planning for agents. "Transfers do not happen overnight," they explain.
"Clubs don't wake up Monday morning and decide to sign a player out of the blue. The work has been done over six months to a year, maybe even longer. We speak to clubs and ensure that they know that if that certain player becomes available they also know who to talk to."
With the January transfer window out of the way, the planning for the summer is well underway. "We were focusing on the deals that needed to be done but we were also busy planning for the summer because this window was a great time to talk about future plans too," say LPM.
"Some managers told us that they would not be needing a right-back and a goalkeeper then but that they would be in for them in the summer. So we made a note to follow that up this month. We will now be priming them the best we can by sending footage of our players."
And always put in the extra work
The life of an agent never stops. There is always more that can be done and it is in the quiet moments at the end of a busy day that the admin work is completed so that they are ready to do it all over again tomorrow. It can be the difference between securing a deal and not.
"Sending through regular updated player rosters ensures that everyone knows who we have and when their contracts are up," say LPM. "That is done by email and it should mean that, at a press of a button, clubs can come to us with a question about a player.
"Routinely, we are taking phone calls until about 9pm and then do another hour of planning after that. We make sure that we are across any news. If a club signs a left-back we can cross them off but we also need to make a note that the selling club might now need one.
"Impending manager departures at all levels are also really important to stay on top of because you need to make sure you are talking to the right people. Have the backroom staff changed as well? The bottom line is that football never stops so neither can you."