LISTEN: Sunday Supplement podcast - Jose and Pogba, VAR and where next for Pardew?
Last Updated: 18/02/18 1:25pm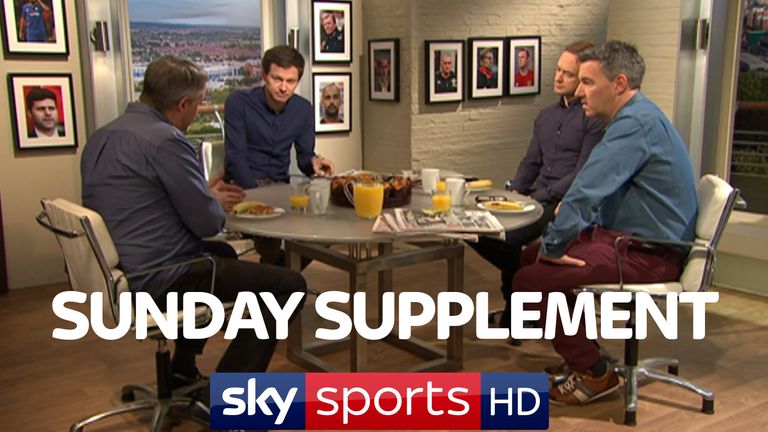 Strains between Paul Pogba and Jose Mourinho and how to perfect VAR were on the Sunday Supplement agenda - and you can listen back to the full show right here.
Host Neil Ashton was joined by Jonathan Norcroft of the Sunday Times, the Sunday Mirror's Simon Mullock and Jason Burt from the Telegraph to pick through the big stories and the weekend's action.
The quartet discussed how Mourinho can fix any issues with Manchester United's record signing, as well as what needs to be done to end the controversy around VAR and where troubled West Brom boss Alan Pardew goes from here.
Hit the link above to listen to the latest Sunday Supplement podcast and subscribe via iTunes.