Andriy Shevchenko interview on Antonio Conte, Alvaro Morata and Oleksandr Zinchenko
Last Updated: 02/03/18 11:07pm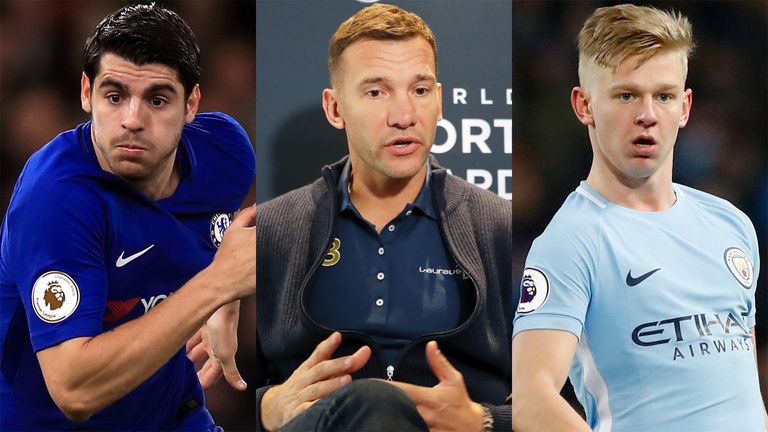 Andriy Shevchenko, the former Chelsea striker and current Ukraine manager, talks Alvaro Morata, Antonio Conte and Oleksandr Zinchenko ahead of the Blues' Super Sunday showdown with Manchester City.
Andriy Shevchenko knows a thing or two about the pressures that come with a big transfer fee at Chelsea. The Ukrainian became the most expensive signing in British history with his £30m move from AC Milan in 2006. But despite arriving as one of the most feared strikers in Europe, he struggled to recapture his best form in west London.
Twelve years on and Shevchenko, who returned to Milan after two seasons at Chelsea before seeing out his playing career at Dynamo Kiev, has watched Alvaro Morata battle with the same burden. The Spain international joined Chelsea from Real Madrid for a club-record £70m fee in July, but after a bright start, he has failed to score in his last 10 games.
Shevchenko, who found himself playing second fiddle to Didier Drogba for much of his own time at Chelsea, likes Morata as a player, but insists the 25-year-old cannot complain about a lack of opportunity and that he must be more clinical in front of goal.
"I've seen a lot of him," Shevchenko said at the Laureus World Sports Awards in Monaco. "He has had a lot of chances. I think you need to improve the finishing when you have chances. It's good when a striker has them, it's very positive. You need this for scoring goals and helping the team win."
Those wins have not been forthcoming at Chelsea lately and Morata is not the only one under pressure. Antonio Conte's side have only recorded four victories in 14 games since the start of January. They dropped out of the top four with Sunday's defeat to Manchester United. Less than a year after leading Chelsea to the title, Conte is in the firing line.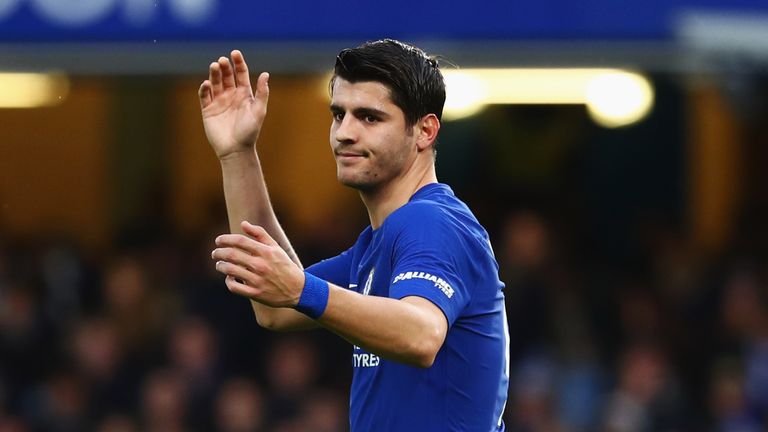 "I think he's a great manager, he's doing a fantastic job," said Shevchenko, who is a personal friend of Roman Abramovich and spent time watching Conte's side train last season. "It's a difficult moment for Chelsea but they still have a chance to qualify for next step of the Champions League. The Barcelona game is still open.
"I think it's better if you ask him if he's happy. Of course it all depends on results. I still think he's doing a great job. It has been a very difficult season for Chelsea, with the Champions League coming. Last year it was only the Premier League and he won it. It was a great performance, the team played very well, but a couple of players left and there were a couple of injuries.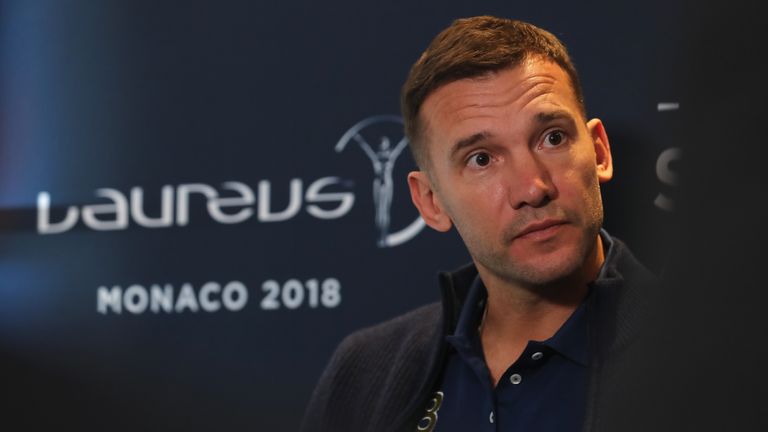 "I think it's a different challenge at the moment for him. The team needs to have a [positive] result. The last game [against Manchester United] was great in the first half for Chelsea, playing very well, creating chances, but in the second half it was a team under pressure a little bit. They didn't perform well. You need to get some results and everything changes quickly."
Defeat to runaway leaders Manchester City on Sunday could leave Chelsea even further off the top-four places. Would missing out be a disaster? "It would not be a disaster but the ambition of the club is to play in Champions League," said Shevchenko. "I think the Champions League race is still open."
Shevchenko has taken a keen interest in City as well as Chelsea this season in his capacity as the coach of Ukraine's national team. The 41-year-old has been delighted by the progress of his country's great hope Oleksandr Zinchenko, a natural central midfielder who has impressed at left-back under Pep Guardiola.
The 21-year-old only started one game in the first half of the season having returned from a loan spell at PSV Eindhoven in the summer, but he has broken into the team lately, starting six games in the last two months, including both legs of their EFL Cup semi-final with Bristol City and Premier League meetings with Newcastle, West Brom and Leicester.
"He's improving a lot," said Shevchenko. "It's great to see him play. Guardiola gave him the chance and he did very well, even not playing in his position. He showed good qualities. Now when a player [can play] a lot of positions, it's always good for the manager. He can play differently. He is improving a lot.
"Of course all through your career you need to improve every day but he's getting experience playing in the Premier League against great teams and great players. This is a positive moment for him. He is playing for one of the best coaches in the world. You learn when you train and play every day with the great players."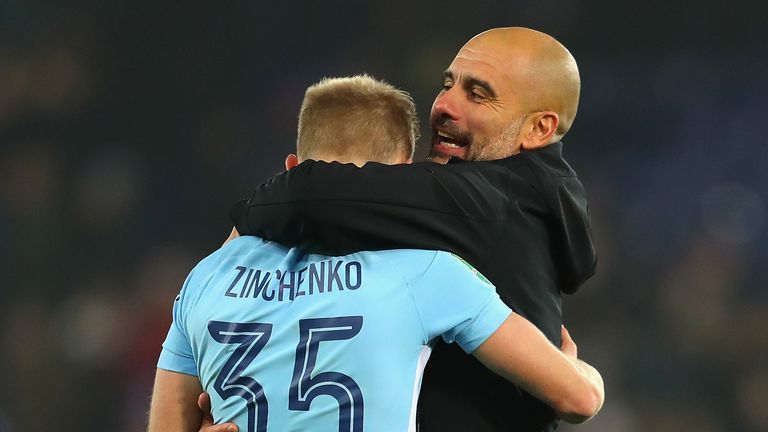 As for Sunday's game at the Etihad Stadium, Shevchenko knows his former club face a stern test. "The results show you everything about City," he said. "It's an incredible season this year, they've won the League Cup and they are still in other big competitions and playing very well. They are a team in a good moment." The pressure is on Chelsea once again.
Laureus ambassador Andriy Shevchenko was speaking at the Laureus 2018 World Sports Awards, which celebrate sporting excellence and harness the power to sport to promote change.
Watch Manchester City v Chelsea live on Sky Sports Premier League HD from 3.30pm on Sunday