Fiorentina captain Davide Astori's death 'a suspected cardiac arrest'
By Sky Sports News
Last Updated: 05/03/18 1:29pm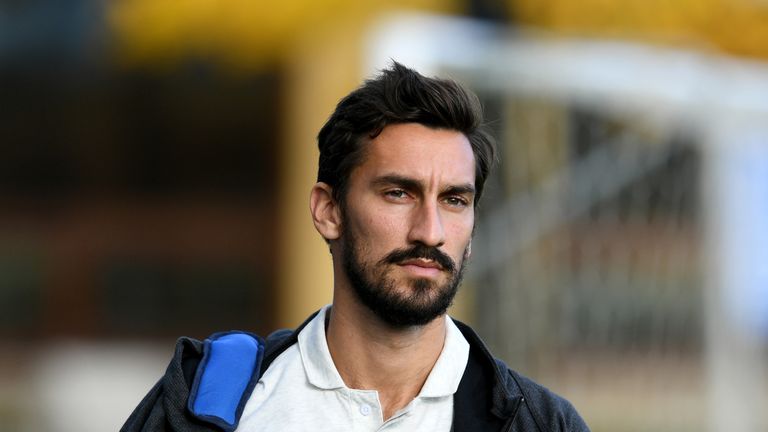 Fiorentina defender Davide Astori's shock death on Sunday was due to a suspected cardiac arrest by natural causes, a prosecutor has said.
As a formality, Italian prosecutors have opened a culpable homicide case to "ascertain if the death of Astori came about through tragic fatality or if someone could have foreseen something."
The Italy international was discovered in his hotel room in Udine by club staff, on the morning Fiorentina were due to face Udinese in Serie A.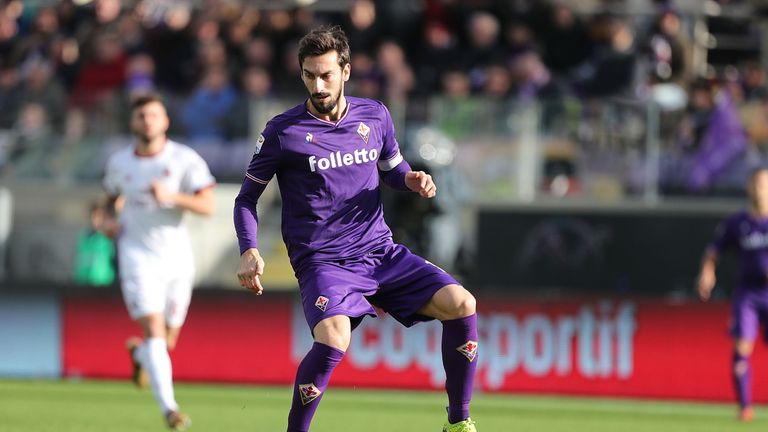 Astori's body was taken to the Santa Maria della Misericordia Hospital for an autopsy.
"The belief is that the player died of a cardiac arrest by natural causes," Udine prosecutor Antonio De Nicolo said.
"It is strange that such a thing should happen to a professional who is so closely monitored without there being any warning signs."
De Nicolo told Italian news agency ANSA: "An inquiry has been opened for culpable homicide against persons unknown.
"It is a duty to ascertain if the death of Astori came about through tragic fatality or if someone could have foreseen something.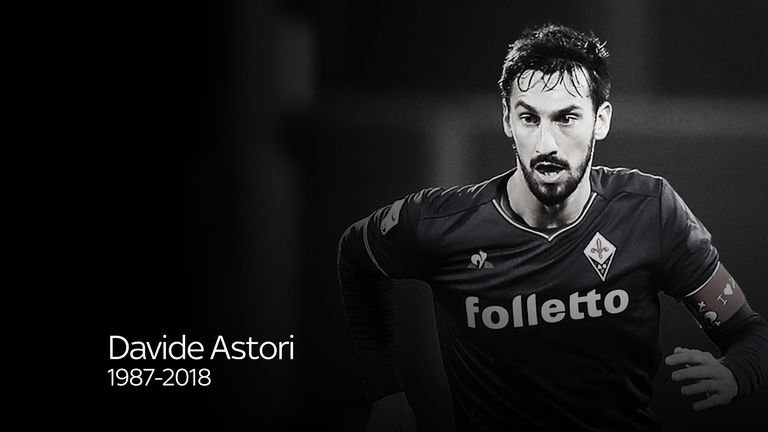 "At this moment no one has responsibility for anything which would seem to us to amount to something. It permits us to individualise responsibility if there is any."
Fiorentina said club captain Astori, who had played for the side since 2015, was "hit by a sudden illness."
Club president Andrea Della Valle said Astori had been due to sign a new contract on Monday which would have tied him to the club "for life."
Following the news of the 31-year-old's tragic passing, tributes began to pour in from the world of football.
Decorated Italy goalkeeper Gianluigi Buffon was among the latest to speak out in honour of Astori, paying an emotional tribute to the defender via social media.
"Ciao dear Asto," Buffon wrote in Italian before going on to say that he rarely talks publicly about others, but was making an exception "because you have a young wife and family who are suffering, but above all your little daughter, deserves to know that her father was in every way a GOOD PERSON. a TRULY GOOD PERSON."
"You were the best expression of an old-fashioned world," the goalkeeper continued, "one that people have left behind, and which was governed by values like altruism, elegance, politeness and respect toward others.
"Genuine compliments, you were one of the best sporting figures I ever came up against."
Astori is survived by his wife, Francesca Fioretti, and their two-year-old daughter.
His wife was informed of the news by Fiorentina directors who visited her personally, while Astori's parents, who live in Bergamo, were told on the telephone.