What has gone wrong for on-loan Liverpool forward Divock Origi at Wolfsburg?
Last Updated: 26/03/18 2:08pm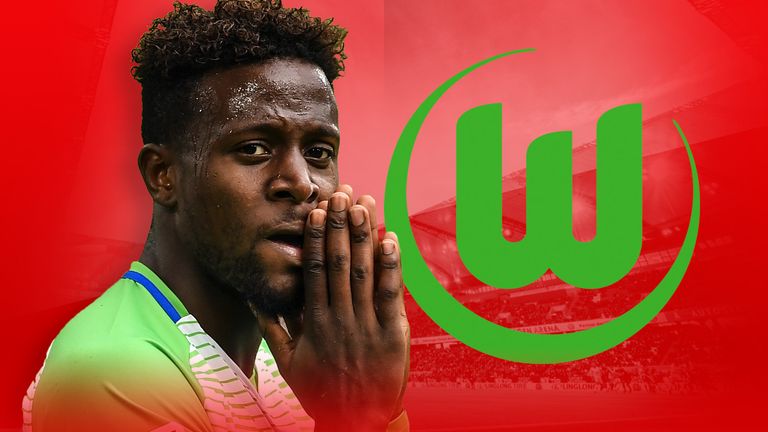 Divock Origi swapped Liverpool for a loan spell at Wolfsburg this season, searching for goals and regular game time in a World Cup year. But after a promising start at the Volkswagen Arena, it has recently started to unravel for the Belgian forward.
Origi made more appearances in all competitions for Liverpool last season than any other player on his way to reaching double figures for goals for the second straight campaign since joining the club from Lille in July 2015.
However, despite netting 21 times in his first two seasons at Anfield, Origi decided to leave the club after the arrivals of Mohamed Salah, Dominke Solanke and Alex Oxlade-Chamberlain last summer.
"When I made my choice, whatever choice I make, if the club is OK with it, they will agree with it. I think he was behind my choice and he wished me good luck," said Origi of manager Jurgen Klopp's reaction to his departure to the Bundesliga on Transfer Deadline Day in August.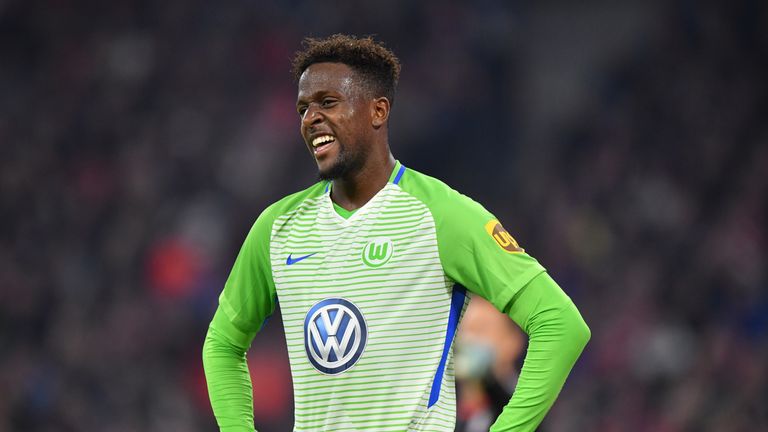 Initially, however, the 22-year-old's decision to join Wolfsburg on a season-long loan looked inspired as the striker found the net four times in only his first nine league games on his way to being voted Bundesliga rookie of the month for November.
"I think basically it has been me being focused and wanting to improve in every game," said Origi, when explaining his fast start to life in Germany.
Origi's Liverpool record
| | |
| --- | --- |
| Minutes played | 2,134 |
| Goals | 12 |
| Mins per goal | 177.83 |
| Shot conversion rate | 19.35 |
| Chances created | 25 |
"I have been analysing my game a lot. I have been working on a lot of stuff on the pitch and off the pitch. Just paying attention to detail and in the beginning, I needed to adapt, but the results have come and I'm happy about that."
His new employers also seemed happy, with sporting director Olaf Rebbe even talking about turning the "extraordinary forward's" temporary stay into a permanent move at the end of the season.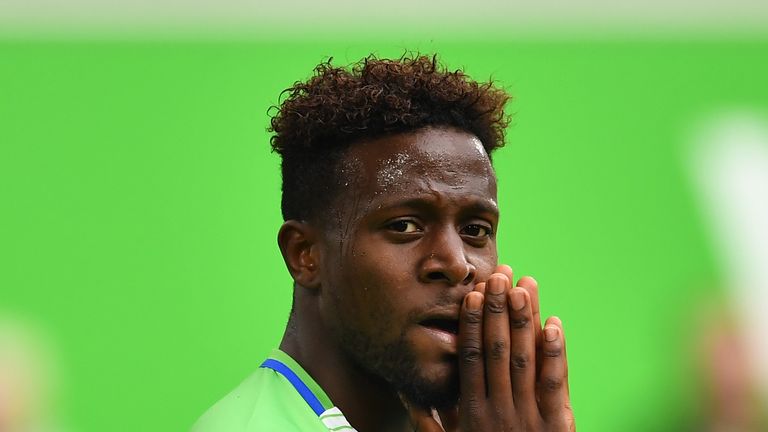 "It would be negligent of us not to try," said Rebbe in November. "(His bright start) makes it more difficult for us. (We're) proud that we were able to convince Divock to join. He feels good here and we are working on everything else."
However, a well-publicised horror miss against RB Leipzig in December, coupled with Martin Schmidt replacing Andries Jonker in the Wolfsburg dugout and a change of role in attack for Origi, have appeared to upset the frontman's rhythm at the club.
The Belgium international had initially been utilised through the middle under Jonker - and with good success - only for the new man at the helm to shunt the versatile forward to the right wing, a position he also occupied when starting out at Lille.
But not even the return of veteran striker Mario Gomez to Stuttgart at the turn of the year could help reignite Origi's stuttering career at Wolfsburg, with the player having managed just one goal in his last 17 matches in all competitions, culminating in a recent humiliation.
Origi was substituted after just 42 minutes of Wolfsburg's 3-0 defeat at Hoffenheim on March 10 after touching the ball only 15 times.
Despite coach Bruno Labbadia - who replaced Schmidt in February with the club struggling near the foot of the table - saying he made the change "independent of the person," Wolfsburger Allgemeine Zeitung reported that Origi's 23rd league match for Wolfsburg may have been his last.
And while the forward did come on as an 89th-minute substitute in Wolfsburg's 1-0 loss at home to Schalke before the international break, discussions are set to take place at some point between Origi and the club.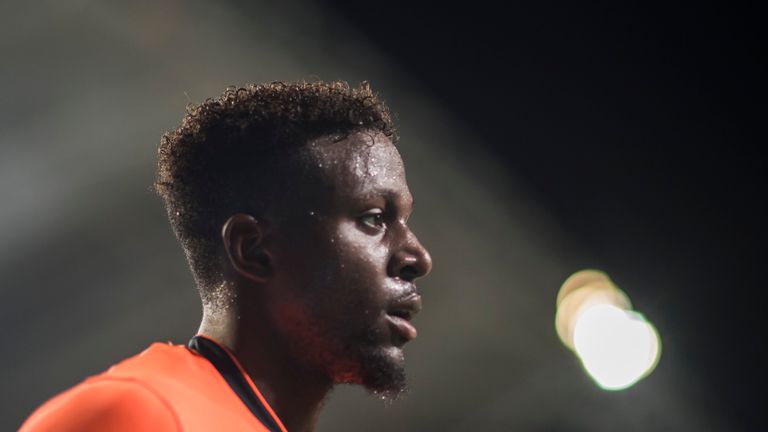 "We'll discuss behind closed doors what the reason for (his display) was," Rebbe said. "This was not a good match from Divock, you need to make that clear. We need to analyse how those 42 minutes could happen. This was not what we agreed upon during the week."
As for Origi, the frontman was obviously not happy with being hooked before half-time, according to his father and adviser Mike.
"He was very disappointed after the game," the former Genk and Kenya international striker told Wolfsburger Allgemeine Zeitung. "But the coach is the boss.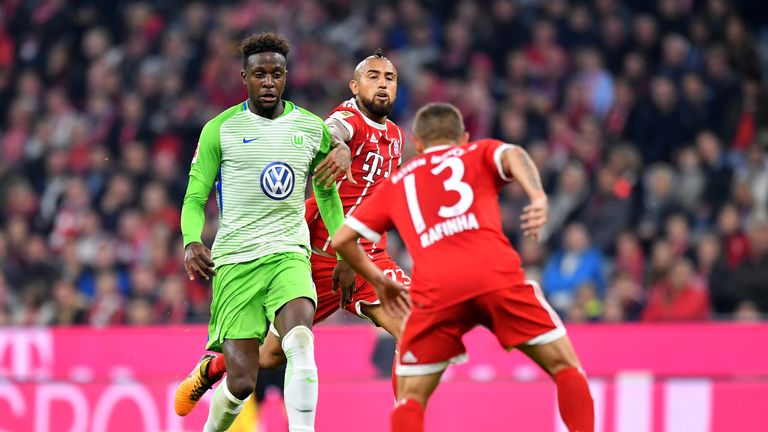 We'll discuss behind closed doors what the reason for (his display) was. This was not a good match from Divock, you need to make that clear. We need to analyse how those 42 minutes could happen. This was not what we agreed upon during the week.
Olaf Rebbe
"Divock wants to offer himself again in every training session for a starting place. He is not happy with this situation and will push himself again. Divock is focused 100 per cent on Wolfsburg and wants to help the club in the relegation battle."
Fortunately, perhaps, Origi now has some time away from the club game after being called up by Belgium for Tuesday night's friendly against Saudi Arabia, a World Cup warm-up the striker will be desperate to impress in.
It was at the last tournament four years ago that Origi first came to prominence on the global stage after becoming his country's youngest-ever World Cup goalscorer at 19 years, two months and four days.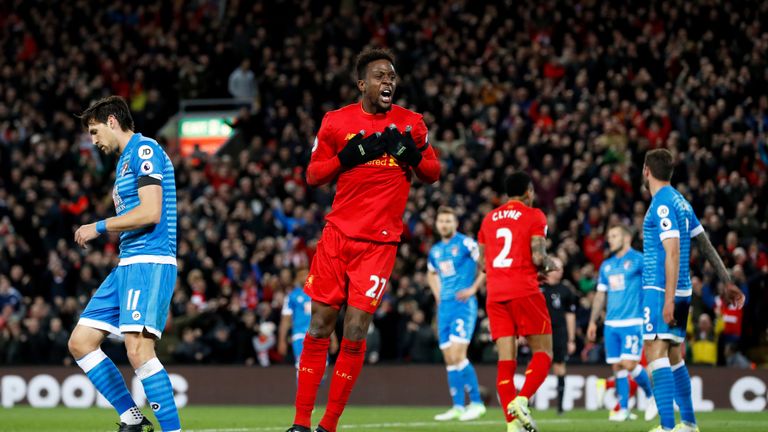 "It was a crazy, crazy time," he recalled, when asked about his 88th-minute strike that sealed a 1-0 win over Russia at the Maracana. "It was our first World Cup in so long, and after my goal and the game, everyone was celebrating.
"We met the King, I took a selfie with him and then I heard that there had been a dolphin named after me! I was in my hotel room, seeing all of this happen. It was amazing!"
Origi's impressive displays in Brazil convinced Liverpool to spend £10m on his services, before loaning him back to Lille for the 2014-15 campaign, and now the player needs to convince Belgium boss Roberto Martinez he is worth a place on the plane to Russia 2018.
Origi's Wolfsburg record
| | |
| --- | --- |
| Minutes played | 1,628 |
| Goals | 5 |
| Mins per goal | 325.6 |
| Shot conversion rate | 11.63 |
| Chances created | 9 |
Of course, if Origi needs any advice on his current struggles in front of goal, then he need not look further than the Red Devils' assistant manager Thierry Henry.
"Thierry is someone I used to watch as a kid on YouTube," said Origi of France's all-time record scorer.
"When he joined the national team, I was in awe, but the more you get to know him, the more you realise he is just a normal guy.
"As a striker who used to operate from the wings, he is someone I can relate to. Sometimes, I call him and he gives me a lot of advice."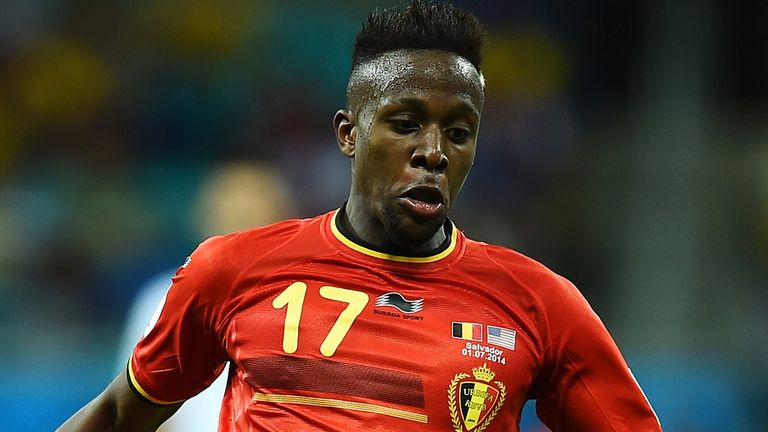 Looking further down the line Origi - who has a contract at Anfield until the end of June 2019 - wants to add silverware to his CV, possibly starting at this summer's World Cup.
"It's difficult to say, what I can say is that I want to one day show my talent at a constant level," he said. "That comes from playing, learning, expressing yourself and going through good and difficult moments.
"In three to five years, I see myself at the top level. That is something I dream of, as well as winning trophies. I don't know where that is going to be, but if I work hard, that is definitely something I can reach."