Ahead of an unmissable weekend of live action on Sky Sports, we've asked Sky pundits from across the board for their predictions.
The feast of sport starts in Augusta, with the Masters getting underway on Thursday. Channel coverage starts on Sky Sports Golf and Sky Sports Main Event from 7pm, with action live via the red button from 3pm.
Meanwhile, the Formula One heads to Bahrain this weekend, with the first practice on Sky Sports F1 and Sky Sports Main Event from midday on Friday.
Then it's Derby Day 2 on Saturday, with Everton hosting Liverpool on Sky Sports Premier League from 11.30am before Manchester City will look to seal the Premier League title when taking on city rivals Manchester United.
The list could go on - the IPL returns, plus Premier League Darts and WrestleMania - but here, we've asked a wide range of Sky Sports pundits for their predictions on Derby Day, the Masters and Bahrain GP - enjoy!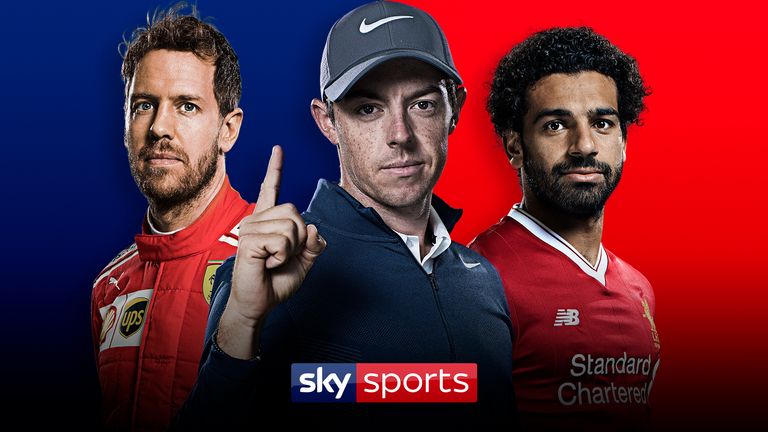 Everton v Liverpool
Live on Sky Sports Premier League from 11.30am on Saturday
For football news, live blogs, reaction, videos and more - click here
Paul Merson (Football): 1-0 to Everton. Liverpool worked hard the other day so if Jurgen Klopp goes and plays a full team I would be shocked. They're already in the Champions League next season in my opinion, they're 10 points clear of Chelsea going into the weekend.
Bob Willis (Cricket): 2-0 to Liverpool. There's a vast gulf in class and quality between these two, so it should be no problem for Clipperty Klopp's men. Everton 0 Liverpool 2
David Lloyd (Cricket): 2-0 to Liverpool. I too fancy Liverpool to win - they're a good team and good to watch. I'm right with Bob on this one.
Anna Woolhouse (Boxing): 2-0 to Liverpool. With Salah scoring goals for fun, Liverpool will continue their march to Champions League qualification.
David Croft (F1): 2-2 draw. Both come into this game off the back of two wins and a defeat in their last three league matches and while Liverpool are the big favourites, you know the Everton players will be really up for this one. I say a 2-2 draw.


Henni Goya (Golf): 2-1 to Liverpool. First up, I don't mind admitting that football is not my strongest suit so maybe don't put your money where my mouth is! I do know that this is a massive game in Liverpool and Everton will want to bring Liverpool back down to earth after the high of beating City on Wednesday. Even though I think it will be close, I'm going for Liverpool because they just have so many goals in them. Even without Mo Salah possibly, I'm going for Liverpool 2-1.
Will Greenwood (Rugby union): 3-1 to Liverpool. Merseyside derby on Saturday at Goodison. Liverpool will be licking their lips, they will go to Goodison and win 3-1. Mo Salah to score twice.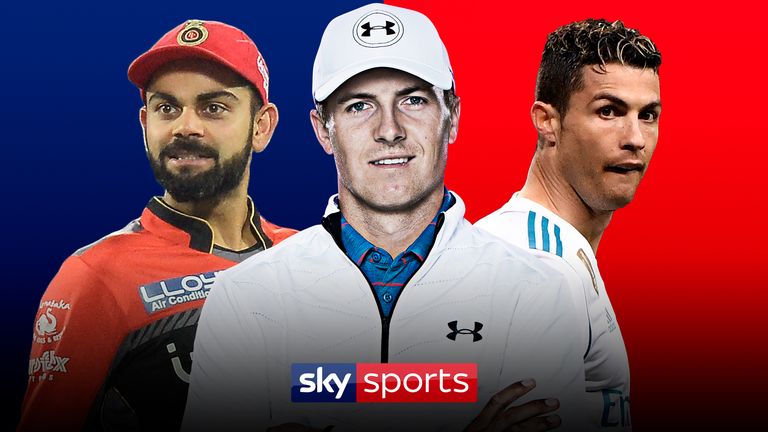 Man City v Man Utd
Live on Sky Sports Premier League from 5pm on Saturday
For football news, live blogs, reaction, videos and more - click here
Merson: 1-0 to Man City. I expect Man City to win. If you could say to Man United a 0-0 draw, I think they'd chop your arm off. I think United will turn up and play for a 0-0, but I just don't see City not breaking them down before 90 minutes is up.
Lloyd: 3-0 to Man City. United are a good side but City are one of the best teams we've seen in the Premier League. This one might be a bonanza. City 3 United 0
Willis: 0-0 draw. Sorry Bumble but I see it the other way - I reckon boring United will park the bus, so City will have to wait to get their hands on the trophy.
Woolhouse: 1-1 draw. A tight, cagey, Manchester derby is in store.
Croft: 2-0 to Man City. To win the title, against your Manchester rivals, in your home stadium? It doesn't get much better than that surely. I'm going for a 2-0 win for City, scowls for Jose and big big smiles for Pep. Aguero to hit the winner and De Bruyne with the assist.
Goya: 2-2 draw. United will not want to let City win the title on their watch. Can they do anything to stop it though? I think the Liverpool defeat may play a big part in this and City's team selection could have one eye on the second leg in the Champions League and that opens it up for United to take the title into another week. I'm going for an entertaining 2-2 draw.


Greenwood: 3-1 to Man City. City win the league on Saturday by beating United at the Etihad. It's going to happen, no question, 3-1. Is Aguero fit? Doesn't matter. Silva is just going to get his nut on one.
The Masters
Live on Sky Sports Golf Thursday to Sunday - schedule here
For Masters news, live blogs, reaction, videos and more - click here
Goya: It's such an open and competitive Masters but I think this is the year Rory McIlroy completes his career Grand Slam. I feel he has prepared well for this season and then he played well early on in Abu Dhabi and Dubai. Then there was a bit of a dip after that and you wondered, because you never quite know what's happening with Rory, if everything wasn't quite right. But with the brilliant win at Bay Hill, my confidence in him was restored and he always seems to play well when he's had a week off before a big event. I don't think he could have prepared better for this week and so for me he's the winner. If you are looking for a second pick or some each way value, as always I like the look of Jason Day.
Willis: Hideki Matsuyama. He's getting closer to a major all the time. This could be the one.
Lloyd: I don't think Tiger Woods can win it. I'm going to be very patriotic and go for Justin Rose; I like him. I think he's a good 'un. Jordan Spieth is a proper player too, as it that Spanish fellow with the cigar: Miguel Angel Jimenez. He's one for the golden oldies. He isn't in it but he should be.
Merson: I've got a little feeling for Justin Thomas. The problem with him is, has he got the bottle to win it? That's the difference at the Masters - we even saw Spieth bottle it two years ago. This is the best it's ever been, you could seriously pick 10 or 12 players who could win it, which is unusual. Usually, there are three or four in contention. If I had a choice of someone to win, I'd love to see Ian Poulter or Justin Rose to win it. That would be unreal.
Woolhouse: Bubba Watson. This talented left-hander has already won two masters and with a recent victory on the PGA Tour it looks like his game is firmly back on track. Augusta is a course he loves and he should go very close to winning his third green jacket.
Croft: Of course it would be lovely to see Tiger Woods put the Green Jacket on once again, what a sporting comeback that would be, but in a wide-open year, where I don't necessarily think the favourites will win out, I'm going for another emotional victory, for Bubba Watson. He's played himself into form at just the right time and even though my heart says Justin Rose after coming so close last year, my head is going for Bubba Watson to take a third Masters Crown.


Greenwood: Going to go English - Paul Casey or Justin Rose. Rose three years ago pushed one right up 17, and last year missed the eight-footer against Garcia. Garcia went into the woods at 13 and it went into the final round. It was Rose's to win, Justin! This time big JR.
Bahrain GP
Live on Sky Sports F1 from Friday 1pm, Saturday 1pm, Sunday 2.30pm - schedule here
For F1 news, live blogs, reaction, videos and more - click here
Croft: If you look back to Australia, without the Virtual Safety Car Lewis Hamilton would have cruised to victory. Mercedes look strong this year and even though Valtteri Bottas has a good qualifying record for this race, he took his maiden pole their last year, you don't necessarily need pole position for victory in Bahrain. Lewis Hamilton for the win.
Lloyd: I bet no-one remembers the brilliant 'El Maestro' - Juan Fangio - or John Surtees. Those were the days. It would be a better spectacle these days if there was one car going round a different way from the rest. I'm going for Lewis Hamilton - not diddy David, the former disc jockey - but Lewis. I think they're related.
Willis: I can't argue there, Bumble! It should be an easy win for Lewis Hamilton - safety cars and computers allowing.
Merson: I have to say Lewis Hamilton! He's the best driver. I don't think he gets enough credit for how good he is at driving. People can say, 'He's got the car, he's got the team', but at the end of the day, he is the best driver.
Woolhouse: Sebastian Vettel - fresh from his victory in Australia the Ferraris are going to serve it up to Mercedes this year and having already won three times at the circuit, it is clearly a track he likes!
Goya: It might seem a bit boring and obvious but I can't see past Lewis Hamilton. I am a huge fan of Sebastian Vettel but if there's no repeat of a VSC-type incident, then Hamilton will win.


Greenwood: Bahrain Grand Prix will be won by Lewis Hamilton. Vettel is a beautiful driver, so smooth. Hamilton - aggressive, hurting from losing Grand Prix no.1. Hamilton to win, Vettel second, Riccardo third.