Exclusive: Pep Guardiola would rather not face Manchester United to seal Premier League title
Last Updated: 07/04/18 5:05pm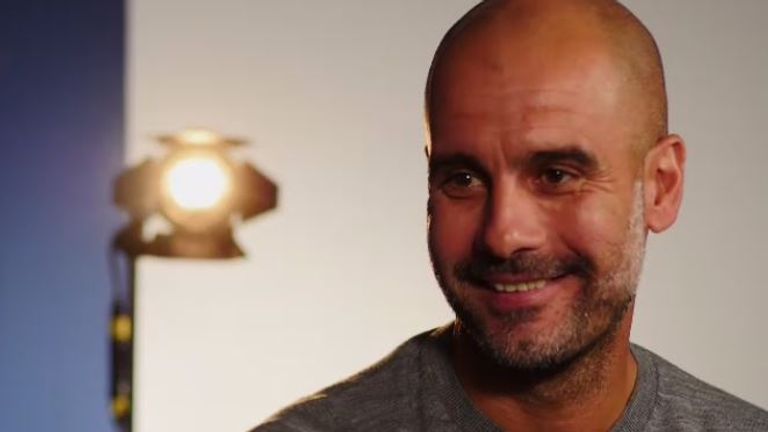 Pep Guardiola says he would rather not play against Manchester United on Saturday as his Manchester City side look to wrap up the title against their rivals.
City host United at the Etihad on Saturday, live on Sky Sports Premier League from 5pm, knowing victory will confirm Guardiola's first English league title.
But with the second leg of their Champions League quarter-final against Liverpool to come on Tuesday, with City 3-0 down from the first, Guardiola says he would prefer an opponent less demanding than United.
In an exclusive sit-down with Soccer AM's Fenners, the City boss said: "I would prefer to play with another opponent. Between Liverpool [games]? Yes! I would like to play at home against another team, not strong like United. Definitely.
"We would prefer a game not so demanding, to prepare more for the Liverpool game. After that we have Tottenham!"
Guardiola would also not be drawn into discussing how he would celebrate if City won the title on Saturday, suggesting that could take focus off his players' duties.
"After the game, if we win the game, come to the press conference and I will tell you how I am going to celebrate!," he added.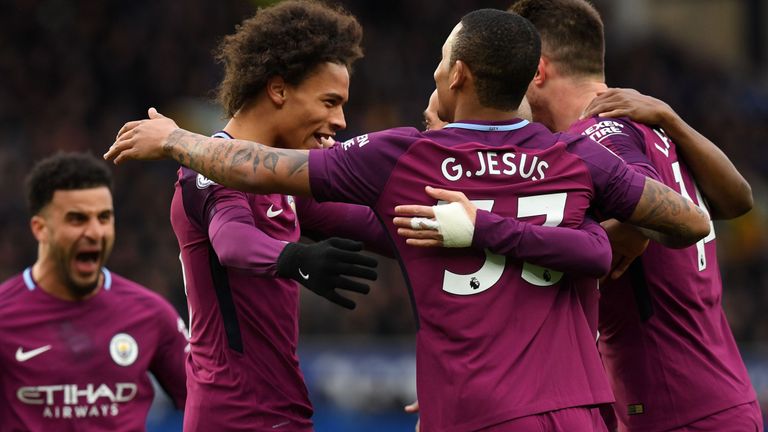 "I think for lack of respect for the opposition, to lose your target, and that target is to play against the second team, a top, top team. I will be honest, if we think about being champions too much, we will not win. Today is about focusing on what we have to do."
Guardiola's City could break a points and goals-scored record this campaign in the Premier League, such has been their dominance.
When pressed on what the Spaniard sees as the key traits for the champions-elect, Guardiola was adamant the character and mentality of the players was paramount.
"You don't succeed without being human beings. It's impossible. So they are a fantastic group of human beings, personality-wise, not on the pitch," he said.
"The fact they are good people, that's the first reason. After that, there's work ethic, trying to convince them to follow us, then after that results help confidence.
"Normally we talk about bravery in terms of physicality, making tackles, to fight. That is top; it is a physical game now.
"But we always forget the bravery of those who want the ball in the mad moments, and we have a lot. That is one of the main reasons why we have done well so far."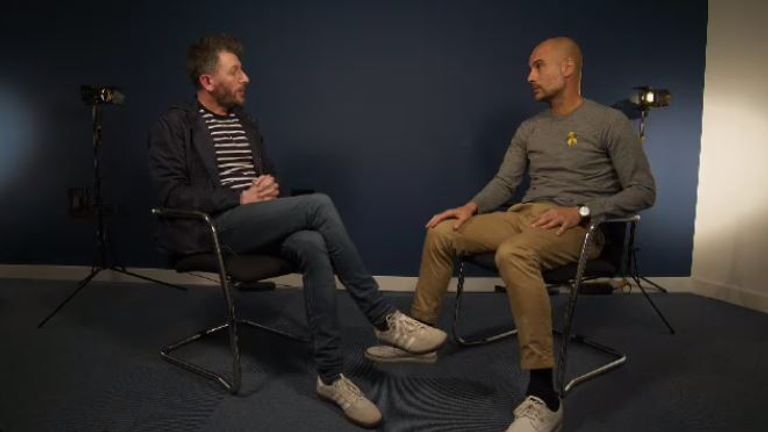 In a candid interview with Fenners, Guardiola also revealed that he did not expect such a dominant campaign when the team were together in pre-season.
"Being honest, in pre-season we did not expect to have the season we have. We competed, we were there, of course we can lose, but we were not a team like today. We were not there.
"When we are able to win 18 games in a row in the league, in the Premier League that was the key point, where they said: 'These guys will win the Premier League.'"
Watch Fenners' full interview with Pep Guardiola on Soccer AM from 10am on Sky Sports Premier League, Sky Sports Football and Sky One.