What is experience? The dedication of Ben Garner and Kevin Nicholson is why others are playing catch-up
Last Updated: 17/04/18 9:41am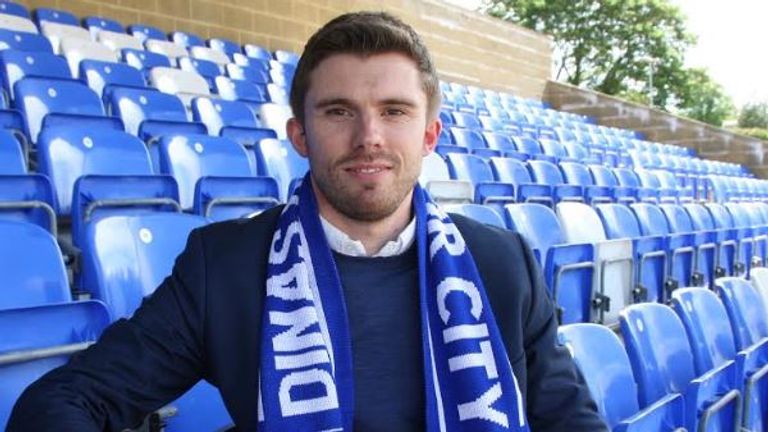 Ben Garner and Kevin Nicholson are still in their thirties but have a quarter of a century of coaching experience between them. Adam Bate explains why the time has come to change our attitude towards coaching and give this generation their opportunities…
It is a scene that has been played out a thousand times. The recently retired player is sat on the sofa in the television studio. The best bits of their career have been shown on screen and an anecdote or two from their early days has raised a laugh. Then comes the familiar question of what they plan to do next. They are thinking - thinking - of going into coaching.
For those who view it as a vocation, it must seem a curious approach. There is no right path but passion would appear to be a prerequisite. Even putting aside Arrigo Sacchi's famous old line about not needing to have been a horse to be a jockey, there is one major practical problem for former pros - the years they spent playing the game, others were coaching it.
Ben Garner, the former Crystal Palace and West Brom coach, was still a teenager when a fractured ankle curtailed his playing dream. But he had already got his first two coaching badges. He soon knew what he really wanted to do. "Once I started coaching I did not miss playing at all," Garner tells Sky Sports. "It always felt really natural to me."
He was coaching in the Crystal Palace academy at 24, working with everyone from Victor Moses to Wilfried Zaha, and progressed to the role of first-team coach at the age of 32. The past five seasons have been spent in the Premier League, never finishing lower than 14th prior to leaving West Brom in November with the club still outside the relegation zone.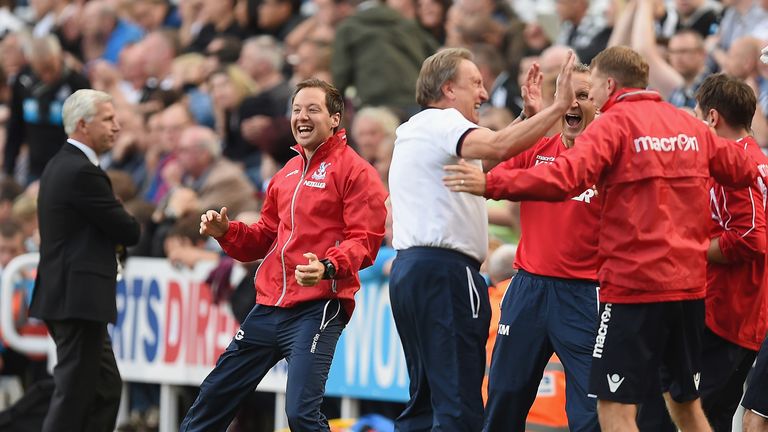 "When Ian Holloway first gave me the chance to become first-team coach, I didn't really think about my age," says Garner, now 37. "I had already been coaching for over a decade at that point and it just felt like a natural progression." He went on to become assistant head coach at West Brom, responsible for delivering the team meetings under Tony Pulis.
"I have got to the point now where there are no grey areas where I am wondering how I'd do something as a manager," he adds. "Even little areas such as travelling and nutrition, I have reached a point where I know what I would do. If I had just finished playing now and was going into management then I would not have that level of experience or knowledge."
For Kevin Nicholson, those managerial decisions are already a reality. The former head of academy coaching at Derby County and one-time first-team coach of Cardiff City is currently manager of Bangor City in the Welsh Premier League and targeting a place in next season's Europa League. The youngest Englishman to be awarded the UEFA Pro Licence, he is still only 31.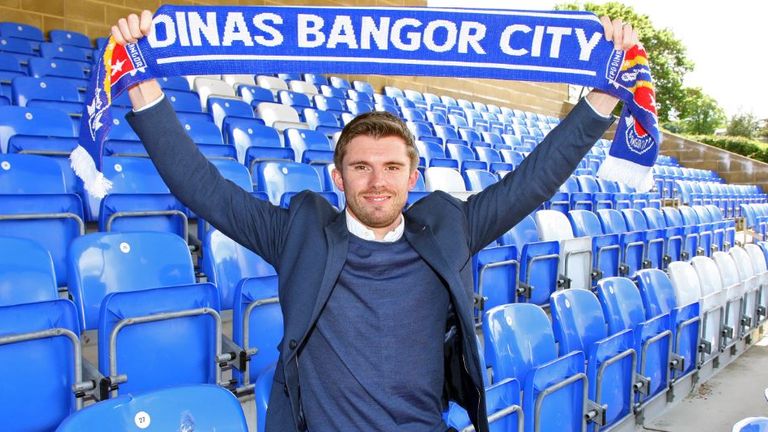 "People may recognise me as a young coach but I actually feel middle-aged in terms of coaching," he tells Sky Sports. "I passed my Pro Licence at 29 but it is not just about qualifications, it is about the experiences that I have had in 12 years of coaching, managing and developing players. I am 31 but that experience is on a par with many older coaches. Being the youngest has become the norm."
Coaching is not something that Nicholson drifted into. He describes himself as an "obsessive learner" and while there are fond memories from his years as a youth coach working with highly-rated youngsters such as Will Hughes and Ollie Watkins, he has been planning for his managerial career from the outset. "I am always trying to think ahead," he explains.
"As part of my Pro Licence I spoke to 10 different managers from all different levels of the game to understand what it takes to be successful in that first three months in the job. It is a results business so early wins are very important. There were 10 key points common to all those manager. I have actually kept the document and I do refer back to it sometimes.
"Acquiring prior knowledge of the situation at Bangor was really important for me. I took the time to research the players, their ages and background, how long they had been at the club and watched past performances. If you do your research that gives you a base from which to work from and cuts down the chances of being surprised by what you find."
Bangor are on course for their best league finish in six seasons, having twice beaten perennial champions TNS. Nicholson feels he is gaining valuable experience, whether it is dealing with media and supporters, being consistent in victory and defeat, or maximising his time focused on aspects of the game that will affect the result on a Saturday.
Whether he gets a chance to use what he has learned back in the Football League remains to be seen. Nicholson takes heart in having seen the progression of those managers against whom he has pitted his wits in U23 fixtures for Cardiff. The former Barnsley U23 coach Paul Heckingbottom is now in charge at Leeds. Harry Kewell went from Watford's U23s to Crawley manager. Neil Harris has stepped up to great effect at Millwall.
However, with Eddie Howe the only current Premier League manager aged 45 or under, opportunities for upward progression for those young managers further down the divisions are at a premium. Just getting an interview can be problematic, as Garner is finding out.
"I am well prepared and I feel confident," he says. "It is just a case of finding the right opportunity. I have put a blueprint together that encompasses my management beliefs as well as the playing philosophy and coaching methodology that I believe will bring success. The management element is the fundamental part, how you treat people and how you lead provides the platform for the football elements.
"The challenge is being given the opportunity. Even getting to the interview stage is very difficult and the process doesn't always seem to be conducted in the right way. My opinion is that everybody has a different pathway. The best person for the job should be employed regardless of whether they are black or white, young or old, it should be the best candidate.
"Without doubt it is more difficult proving yourself and getting opportunities without a significant playing career. There is also the mentality that young means inexperienced. But if you actually take the time to look at my success in the roles that I have had, the players and managers I have worked with, and the clubs I have worked for, it would give you a far greater insight and would actually prove a wealth of experience."
Perhaps this reflects the age-old disadvantage that these coaches have over the former player. While the lifelong coach was slowly improving his reputation among a small circle out on the grass on cold winter mornings at unseen training sessions, the player's profile was quickly rising in front of the whole world. It can be enough to sway a board room.
But when handing over the keys to a club, it surely makes more sense to trust in those whose lives has been dedicated to preparing for this moment. "I could not have done much more on a coaching basis really," adds Garner. "Especially not at my age." These coaches may be younger, but what is clear is that they have not just started thinking about it.
Comment below to get involved in the debate, but please adhere to our House Rules. If you wish to report any comment, simply click on the down arrow next to the offending comment and click 'Report'.