Juventus' Gianluigi Buffon refuses to apologise to Michael Oliver
By Shona Duthie
Last Updated: 07/11/19 11:34am
Juventus goalkeeper Gianluigi Buffon has refused to apologise to referee Michael Oliver following their Champions League exit, claiming "he's too young to officiate a match like that".
Juventus were knocked out of the Champions League by current holders Real Madrid 4-3 on aggregate after Oliver handed the Spanish side a late penalty.
Medhi Benatia was adjudged to have fouled Lucas Vazquez in the area, which resulted in Buffon being sent off after arguing with the referee, before Cristiano Ronaldo converted from the spot in the 97th minute.
Speaking to Le lene, Buffon said: "I'm sure Oliver will have a great career in the future, but he's too young to officiate a match like that.
"The beauty, the imponderable nature of football, means that unfortunately this young man found himself in a situation that was too complex, too garbled and too big for him to deal with.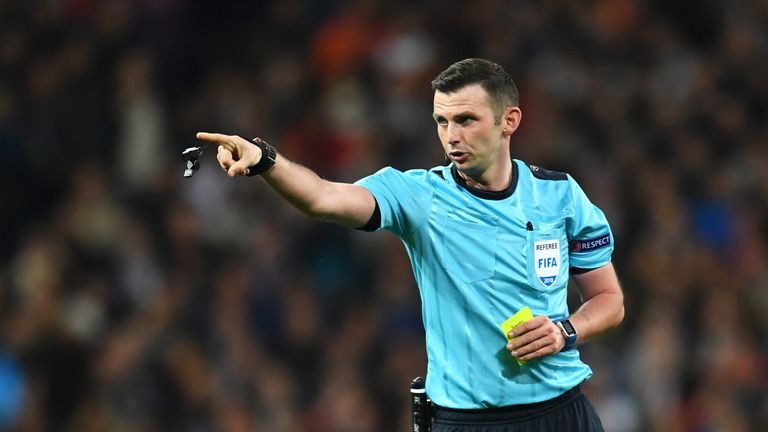 "So at the end of the day, what I said after the match, I don't hold any rancour towards Oliver. I'm not even angry with him. It all ended there, but naturally in the heat of the moment one does feel I'm not saying penalised, I felt defrauded.
"Not defrauded of the result, but of the night. It was a night that can never be repeated."
Buffon believes he does not "need to make up for anything" as he is a human who puts "passion, sentiment and anger" into everything he does. This is despite stating Oliver "had a bin for a heart" in his post-match reaction interview.
"You find a way to speak, right or wrong, that at time can seem excessive, but this is me, I am Gigi Buffon," he added.
"The other night the game had finished an hour and a half ago, so consequently what one expresses at that moment are sentiments and thoughts that are strong, in certain respect raw, but the sentiments of a man who won't hide behind a veil of hypocrisy and instead throws out what is bubbling in his guts. End of story."
The 40-year-old's contract with Juventus expires in the summer and the Italian is yet to announce whether he will retire or play for another year.