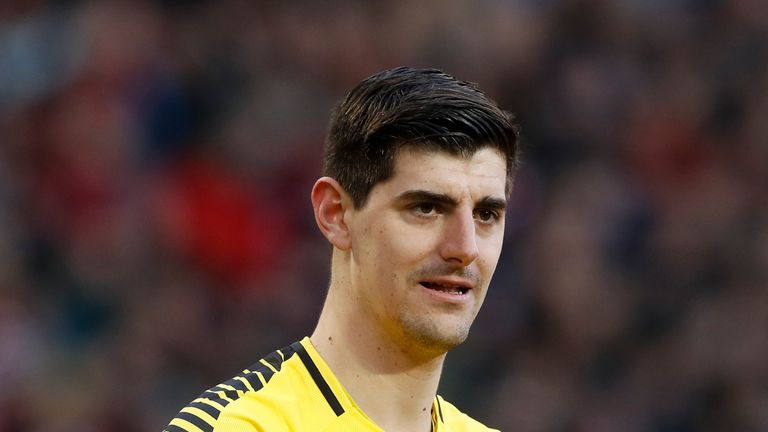 Chelsea goalkeeper Thibaut Courtois and his father are launching legal action against former Belgium coach Marc Wilmots after he accused them of leaking team information.
Courtois released a statement on social media saying he was taking action for "libel and defamation" after Wilmots made the accusation in an interview with BeIN SPORTS.
Wilmots had claimed in the interview that he was told that Courtois' father Thierry had leaked team selections during the 2016 European Championship.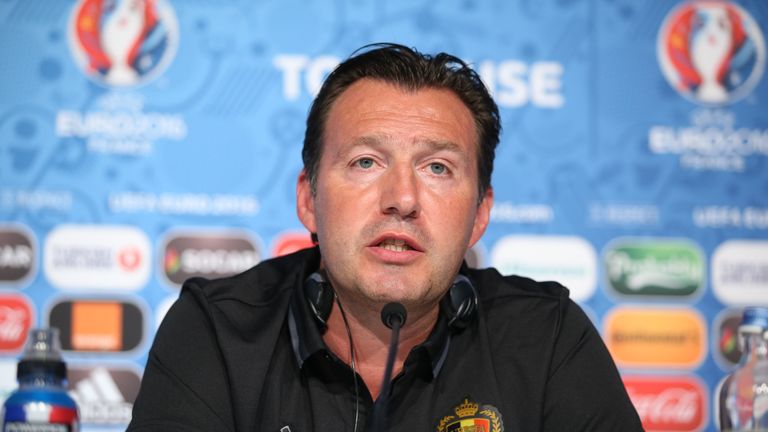 The Chelsea 'keeper, and his father, both deny the accusation, and Courtois said on Twitter: "'Wilmots - not for the first time - reiterates publicly and intentionally accusations against my honour and reputation as well as my father and we decided together to file a complaint accompanied by criminal indemnification proceedings for libel and defamation."
Wilmots was sacked by Belgium following the defeat to Wales in the quarter-finals of Euro 2016, and fell out with his goalkeeper after Courtois claimed "Belgium were tactically outclassed" following their 2-0 loss to Italy.