Premier League permutations: What Huddersfield, Southampton, Swansea, West Brom need to survive
Last Updated: 08/05/18 9:49am
Who could be the winners and losers in the Premier League relegation scrap? We take a look at the permutations ahead of Swansea v Southampton.
The games are running out for teams to survive.
Ahead of tonight's vital clash live on Sky Sports Premier League between Swansea and Southampton, we take a look at the permutations.
How it stands
| | | | |
| --- | --- | --- | --- |
| | Games played | Points | Goal difference |
| Huddersfield | 36 | 36 | -29 |
| Southampton | 36 | 33 | -19 |
| Swansea | 36 | 33 | -26 |
| West Brom | 37 | 31 | -23 |
| Stoke (R) | 37 | 30 | -34 |
WEST BROM (31 points)
West Brom will be relegated if either Swansea or Southampton win this evening.
This means only a draw will do for Darren Moore's men.
So, what are the permutations if this evening's game ends in stalemate?
Well, firstly West Brom would need to win on the final day against Crystal Palace. Then, they'd also require Swansea to lose at Stoke and Southampton to lose at home to Manchester City with a five-goal swing in West Brom's favour.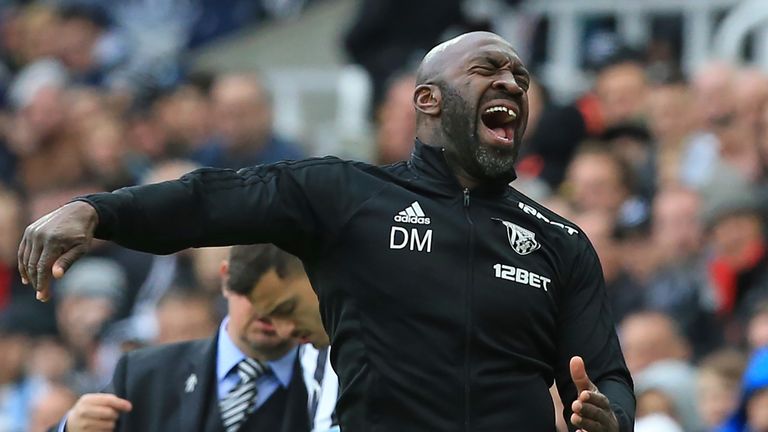 SOUTHAMPTON (33 points)
This is a tad simpler. A win in Wales for Southampton would almost guarantee their Premier League status for next season. A victory would take them three points above Swansea going into the final day with a healthy goal difference of at least eight goals more than the Swans.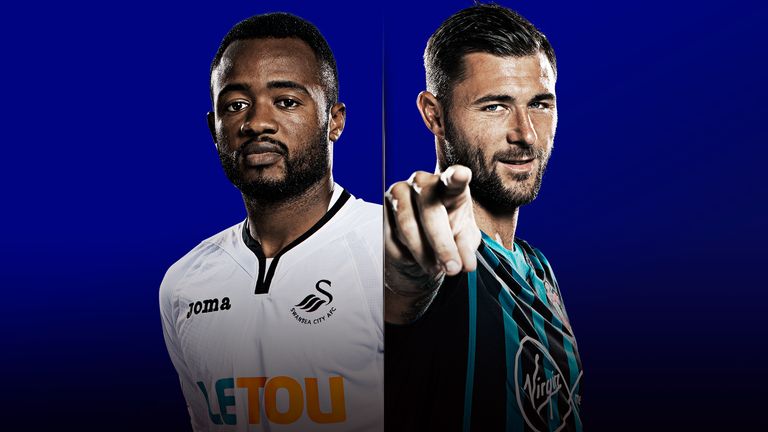 However, a draw this evening could leave Southampton in trouble. This would mean Swansea will only need to better Southampton's result on Sunday. Swansea play Stoke, who are already relegated, while Southampton are at home to Manchester City.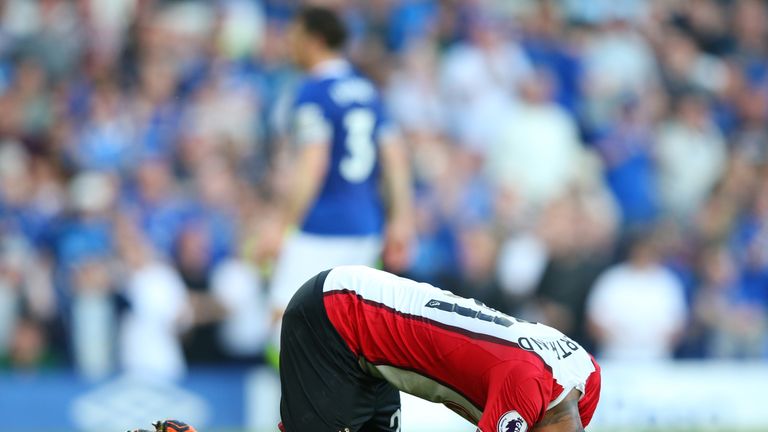 SWANSEA (33 points)
Should Swansea win this evening, then it leaves them in charge of their own destiny this weekend as a point would be enough against Stoke to keep them up.
As mentioned, a draw this evening would mean Swansea will need to better Southampton's result on Sunday to survive as their goal difference is vastly inferior.
Lose tonight, and they are all-but relegated due to their goal difference - they'd need at least an eight-goal swing on the final weekend.
HUDDERSFIELD (36 points)
After taking an unlikely point at Manchester City this weekend, Huddersfield's survival hopes are looking much healthier.
David Wagner's men will be hoping for a winner at the Liberty Stadium this evening. If the game doesn't end in a draw, then that winning team and Huddersfield would both need just one point to be safe - Huddersfield face Chelsea at Stamford Bridge on Wednesday and play Arsenal at home on Sunday.
Their job becomes slightly harder with a draw tonight. They'd then need two points to guarantee survival - or hope both Swansea and Southampton don't win their final games.