Ostersund's English defender Zach Birse discusses his second chance in Sweden
Ostersund's Zach Birse speaks to Sky Sports News about overcoming his battle with depression and his new life in Sweden…
By Nick Lustig
Last Updated: 20/05/18 11:21am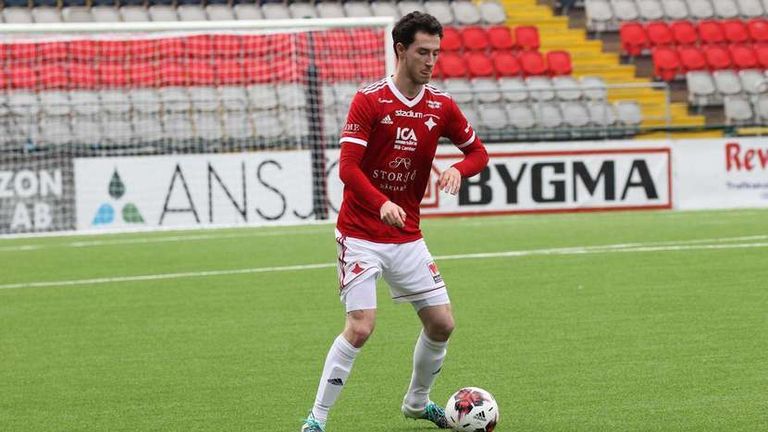 Zach Birse is slowing adapting to a different way of life in Sweden and beginning to enjoy himself at new club IFK Ostersund.
He is no longer shackled by an injury and depression that nearly forced him to call time on a career that had barely started.
But, at the age of 18, Birse believed his time as a footballer had come to an end as a battle with a persistent hip injury began to have a negative effect on his mental health.
"The hardest part was waking up and actually getting myself to the training ground. A lot of the days, I just wouldn't want to go, I would do everything possible not to go in," Birse said.
"I'd prefer to be on my own and not talk about it. The hardest part would be going in and saying I've got a problem.
"I thought people would look at me a certain way if I kept saying the same thing."
Birse had moved to Norwich from Brentford in August 2016 at the age of 17 with the hope of beginning a journey that would eventually take him to the first-team.
But a hip injury picked up during the final stages of his time with Brentford prevented Birse from making an appearance for the Canaries and ultimately left him unable to train.
"We couldn't initially work out what the injury was. I saw a specialist, who was the best in the country, to find out why I couldn't train or play," he said.
"Every time I tried to get back out there and train, I felt the problem again and I thought I can't be doing this every single day.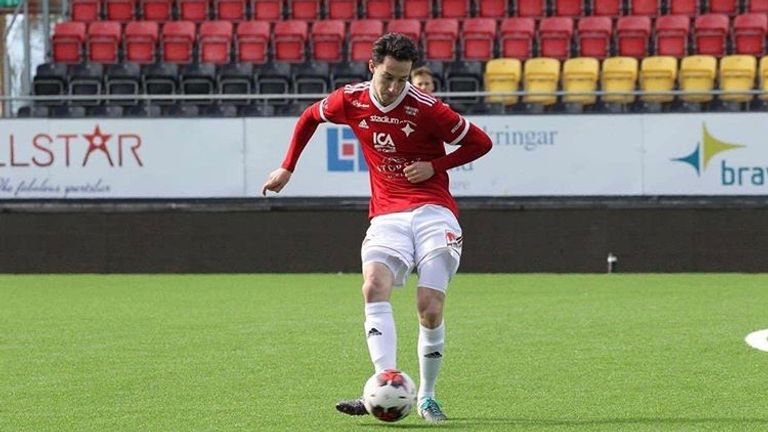 "Going in, seeing the physio, trying to train, coming back in and seeing the physio again. That's why I had the troubles as I never thought I would get over the injury. I was seeing a psychologist every week away from the club, which the PFA sorted for me, to try and help me get over it.
"As a new player the best way to get in with the team is by playing with the team. If I am not around them every day it can't happen, so I was basically on my own a lot. It wasn't the players singling me out and not wanting to be near me, it was just they were out training and I was inside.
"By the end of my time at Norwich, I was thinking I was not going to play football again."
After leaving Norwich by mutual consent, Birse returned to his hometown of Harlow in Essex unsure of his next move in life. He would eventually end up spending the next eight months on a scaffolding site, a world away from the prospects of a professional footballer.
"The year before I wouldn't have pictured myself on a scaffolding site as when I was at Brentford I was loving football and had no injury problems," Birse added.
"It was a reality check. It was hard to take because as a child I thought football was the only thing I was going to do in life.
"When I went into full-time football, I thought that's basically it. I am there now, I've just got to keep on going and I'll get my rewards.
"So, going into the work environment was a huge struggle for me as I didn't expect to be doing that."
A return to football consumed Birse's thoughts during his long days on the site and a surprise email from the PFA backed League Football Education in March this year would prove to be his route back into the game, but this time in Sweden with Division Two side IFK Ostersund.
Birse joined a growing contingent of British players at Ostersund, with five already at the club, and he credits the team's English head coach Ben Smith for convincing him to take a chance on resuming his career in the lower reaches of Swedish football.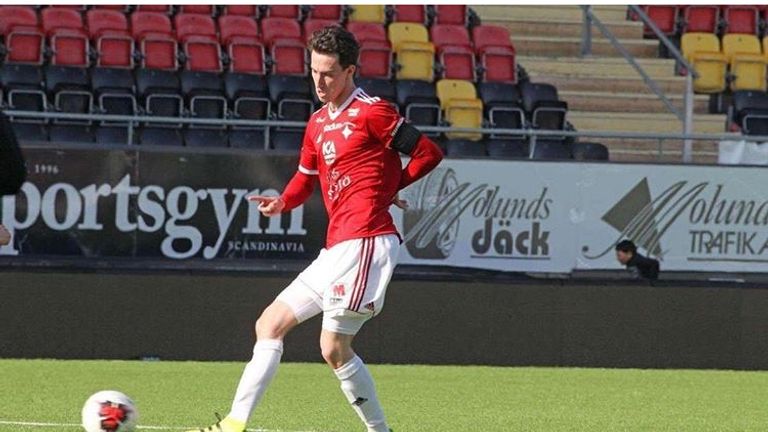 "To be honest, I actually forgot that I'd signed up for the LFE. I got a text from Ben one day when I was working and it went on from there," he said.
"He's a good manager, he gets on well with everyone in the team and he makes it easy for all the English lads out here.
"Out here, we train three times a week as a team, have one gym session as a team and play a game each week.
"It's not full-time, but it's regular training. I saw that as my way to get fit and not have any worries. That's all I am concentrating on now, there's no distractions.
"I never expected to be here, but I am enjoying it, starting regularly for the team and, most importantly, I am happy."
Ostersund currently sit eighth in Division Two with seven matches played so far this season, but Birse is hopeful they will begin to climb the table and that his campaign out in Sweden will end in promotion.
"The football is completely different to what you find in the lower divisions in England, it's not what you would expect. Everything is based on passing, so everything is on the ground," he said.
"I wasn't sure how it was going to be, with a mix of British and Swedish players, or how it was going to gel, but it is probably the best team spirit I have played with.
"Everyone gets on well, everyone is together outside of football, not just during football.
"Hopefully we will begin to use that to our advantage and put a run together that will see us get promoted."