Baroness Sue Campbell says the FA plans to rebuild women's football in the North East after Sunderland were not awarded a place in the FA Women's Super League or Championship.
The FA awarded 23 licences to clubs, with West Ham moving from the third tier to the Super League while Sunderland head in the opposite direction.
The Lady Black Cats finished seventh in last season's WSL1 but the £424,000 loss they suffered in 2016-17 damaged their chances of retaining a Super League place.
Sunderland are considering their options and Campbell told Sportswomen that the FA will not abandon women's football in the North East.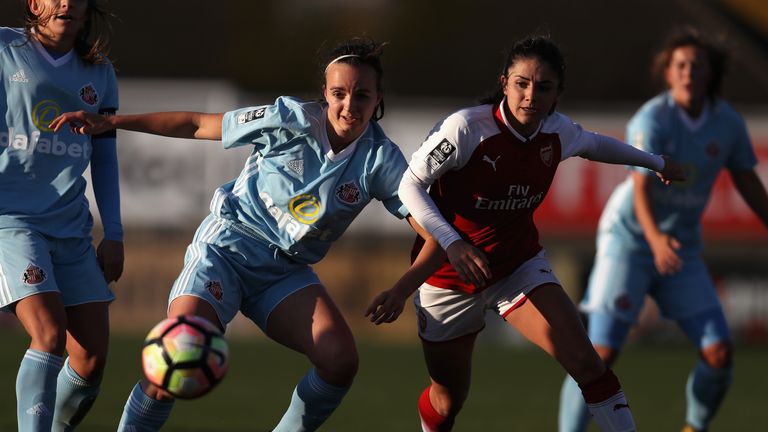 "Sunderland didn't apply when we had the closed opportunity to do so," she said.
"They then came back in at the open opportunity, but at that point they were in competition with 15 clubs that had put a lot of time and effort into putting their application in. They haven't had the support they've needed from the men's club for some time.
"We're not going to abandon the North East. We're going to a put a talent academy for 16 to 20-year-olds at Northumbria University and we're going to build again from the bottom up.
"Many of these players are stepping into the Super League or Championship clubs long before they're 20.
"If we can make sure that talent pathway is still there in the North East, and then hopefully work with a major club in the North East to rebuild a women's senior team."