Dele Alli has vowed to control his temper and not respond to any opponents who attempt to goad him at this summer's World Cup.
The midfielder has missed key matches in the past due to disciplinary issues. He was banned for England's win over Slovenia in October that saw them qualify for the World Cup after making an offensive gesture on the pitch.
Alli also missed the first three matches of Tottenham's Champions League campaign as he served a suspension for a red card he received in European competition the previous season.
David Beckham was sent off against Argentina as England exited the 1998 World Cup for a kick at Diego Simeone, but Alli is sure he will not follow suit.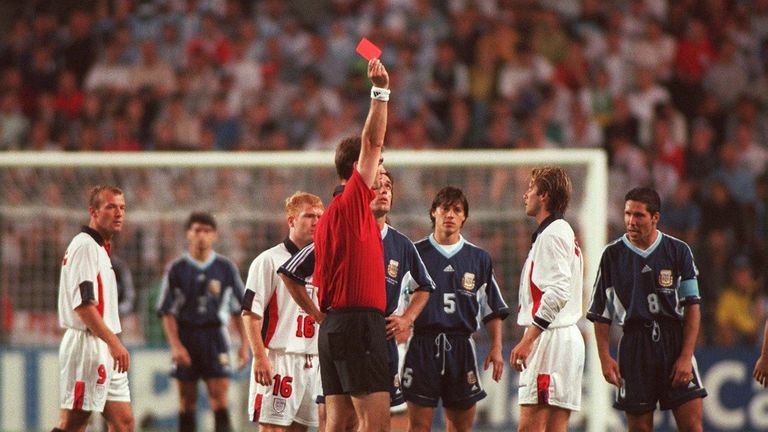 "I am a big believer that you have to make mistakes to learn from them. I feel I learned from the things I've done before, but it's not something I worry about at all," said Alli.
"I feel I've got everything under control. That [opponents winding him up in Russia] is not going to be a problem.
"Obviously, I've done some things before and people seem to think that will be a problem - but it's not."
Alli says he has never seen Beckham's red card, despite it being one of the stand-out moments in England's World Cup history.
"I haven't seen the incident with Beckham but, you know, I feel I've got everything under control," he said.