EFL Summer Conference to get underway, with clubs expected to vote on number of issues
By Sky Sports News
Last Updated: 08/06/18 10:51am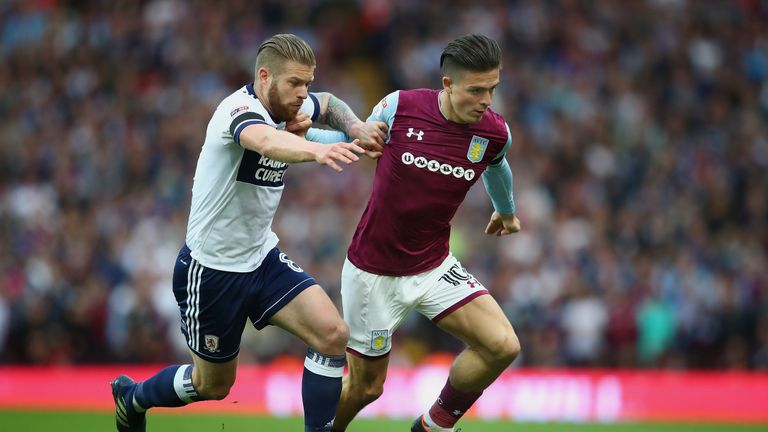 The EFL Summer Conference 2018 is underway, with clubs expected to vote on issues including the ABBA penalty system and match programmes.
The EFL's Summer Conference 2018 is taking place in Portugal and below, we look at what is expected to be discussed, including the ABBA system and match programmes. Seeding is also expected to be a topic at the event.
The possible scrapping of extra-time in Carabao Cup is also on the agenda at the Summer Conference, which includes the AGM.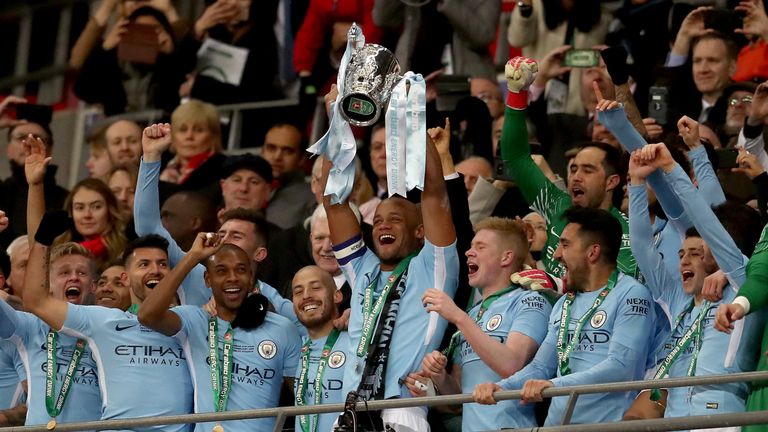 EXTRA-TIME
EFL clubs will vote on dropping extra-time in next season's Carabao Cup, partly because players have complained about fatigue, especially during midweek fixtures.
If successful, matches would go straight to penalty shoot-outs after 90 minutes.
There is no extra-time in the group stages or in the semi-finals of the Checkatrade Trophy, but there is extra-time if there is a draw after 90 minutes in the final.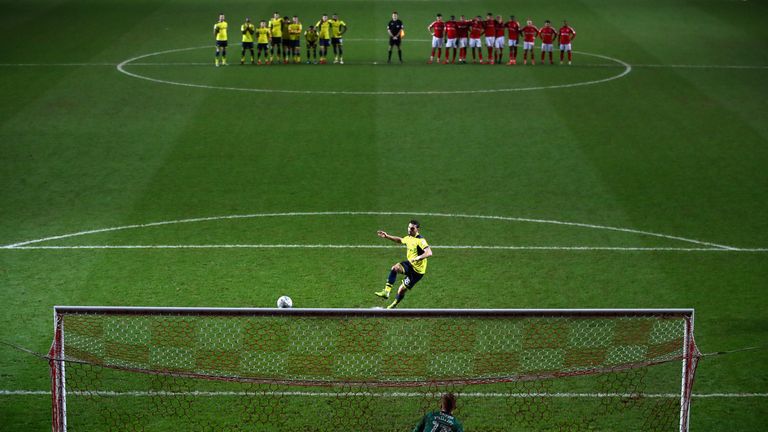 PENALTIES AND THE ABBA SYSTEM
Clubs will debate whether to keep the ABBA system or not.
The EFL trialled it last season in all ties in the Carabao Cup, Checkatrade Trophy and EFL play-offs.
Traditionally, English clubs have used the ABAB system, with each team taking it in turns to strike a spot kick but under the new guidelines, teams take two penalties in a row following the first one, similar to a tie-break in tennis.
The thinking behind the new system is the idea that there is greater mental pressure on the player taking the second kick in the ABAB format, thus the advantage for the team striking first being minimised by using ABBA.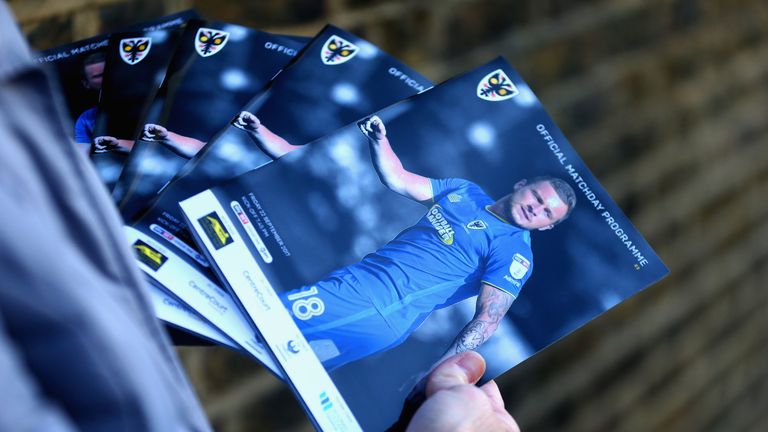 MATCH PROGRAMMES
Clubs will also vote on having match programmes.
The EFL previously revealed that several of its members have questioned the requirement for clubs to offer a physical version of their product in an era of social media.
An EFL statement said: "At its summer meeting in June 2018, EFL clubs will vote on a proposal that will determine whether or not it is an absolute requirement to produce a match programme from the start of season 2018/19 onwards.
"A number of clubs have asked the EFL if the mandatory publication of a match programme can be addressed as a result of an overall decline in sales and the proliferation of digital and social media, which has the ability to deliver the same content in a more cost-effective manner.
"Irrespective of the outcome at June's AGM, the EFL will continue to produce a match programme for its five competition finals - the Carabao Cup, Checkatrade Trophy and Sky Bet Play-Offs."