Jose Mourinho praises 'special' Cristiano Ronaldo after Portugal treble
Manchester United boss also reflects on David de Gea's error
Last Updated: 16/06/18 3:20pm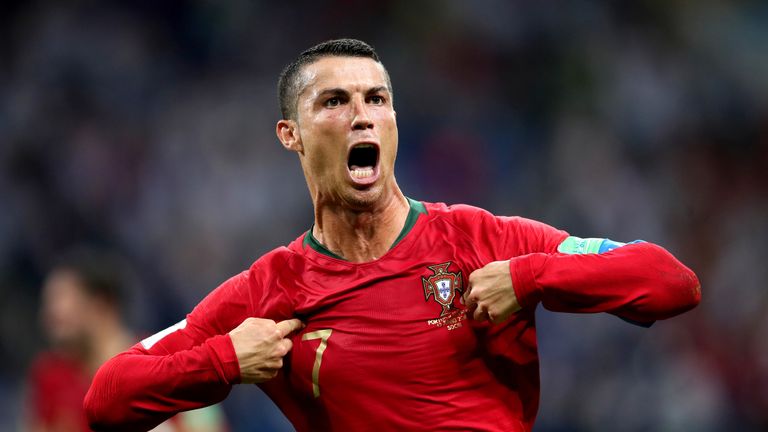 Jose Mourinho lauded Cristiano Ronaldo as a player for "special matches" after his heroics helped Portugal draw 3-3 with Spain on Friday.
Ronaldo scored a hat-trick, including a brilliant late free-kick, to ensure Portugal claimed a point from a thrilling Group B opener.
Mourinho managed Ronaldo during his time with Real Madrid and was full of praise for his fellow Portuguese.
How Ronaldo seized centre stage
Gary Neville's England expectations
"He knew. He knew and that's what I really admire in some players and he is a great example," said Mourinho in his role as a pundit for Russia Today.
"There are players for some matches, there are players for every matches and there are players for special matches. And the players for special matches are the ones.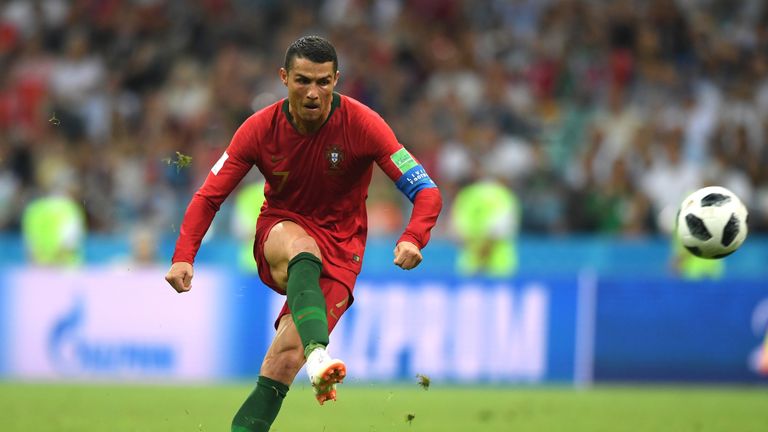 "His [free-kick] record lately is not the best, I think for every free-kick he takes in the national team, he is not scoring as much as he did for Manchester United and for the first years in Real Madrid.
"But this one is the critical one, this one is a crucial point, it can affect the self-esteem, the self-confidence, the way to appear in the next two matches, the rivalry, what it means for Portuguese people who is at home. And he has this little touch, this little feeling and the goal is fantastic."
While Ronaldo was the star of the show in Sochi, he was helped on his way to a hat-trick by an error from David de Gea.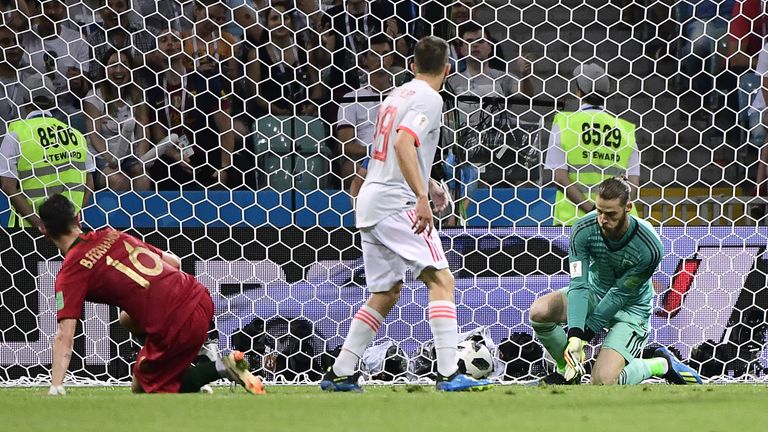 The Manchester United goalkeeper let a shot from Ronaldo slip through his grasp before half-time as Portugal restored their lead.
"He's my boy," said United manager Mourinho. "It hurts me to say but he knows, he knows, it's a bad mistake. But that happens to the best, the good thing with the best is he will be there next match, not afraid."
Summing up the game, Mourinho said he thought the second-half substitution of Diego Costa, who scored twice, hurt Spain.
"For me there was a game with Diego Costa and a game without Diego Costa - the game changed.
"I don't think the game was perfect. I don't think either team was able to be dominant for 90 minutes, I think some of the goals are some goals that make us want to not sleep."