Liverpool's Fabinho 'never close' to signing for Manchester United
Only initial talks were held with Manchester Utd, says Fabinho
Last Updated: 04/07/18 4:49pm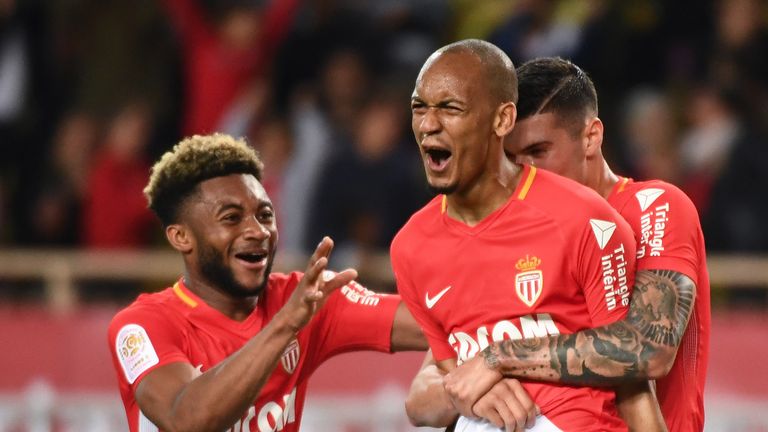 Liverpool's Fabinho says he was "never close" to signing for Manchester United.
The 24-year-old, who revealed last summer he would be tempted by a move to Old Trafford, confirmed that a "few conversations" took place between the clubs, but no official offer was submitted.
Fabinho joined Liverpool last month in a deal worth £43.7m, signing a four-year deal at Anfield.
"I was never close to signing for Manchester United, no," he told FourFourTwo magazine.
"I heard things said about it, but the truth is it was never a strong possibility.
"I won't deny there were a few conversations about my situation with Monaco, but there was never an official offer from United."
Fabinho is familiar with Manchester United manager Jose Mourinho.
He was given his debut for Real Madrid under Mourinho at the end of the 2013 season in a 6-2 victory against Malaga. The pair also share the same agent in Jorge Mendes.
But Fabinho was never in doubt about his move to Anfield.
He added: "As soon as Liverpool declared their interest in signing me, it was a simple decision to make. A club with Liverpool's history wants you? Come on, you just pack your bags and go. It will be an honour to wear the famous red shirt."