Bas Dost has performed a U-turn and signed a new deal with Sporting Lisbon, just over a month after telling the club he was terminating his contract.
The Dutch striker was one of a number of Sporting players who told the Portuguese side they were cancelling their deals following a training ground assault by masked supporters.
A group of around 50 fans attacked the players, and Dost was left with head injuries requiring stitches.
However, the 29-year-old has now signed a three-year deal, saying: "I'm very pleased about it and I just want to look forward now.
"I signed here two years ago and really like this club. It has been a difficult time but I still have the overwhelming feeling that I belong here.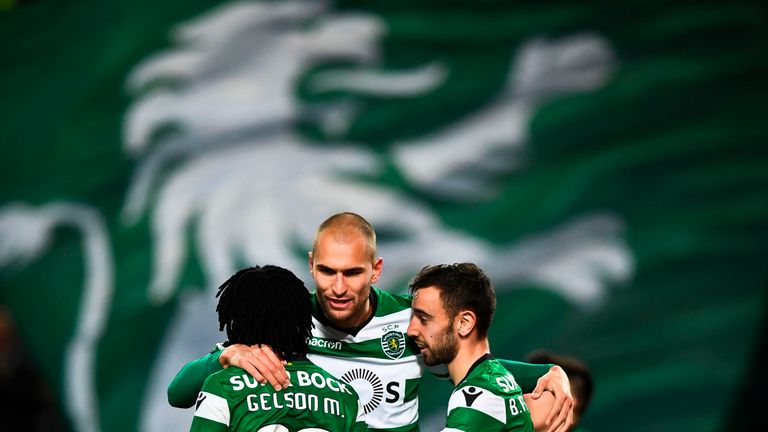 "After the attack there were a lot of fans who supported me and for them I also want to stay."
Significant changes have taken place at Sporting since the training ground attack, with controversial president Bruno de Carvalho - who was accused of "psychological violence" by some players - being removed.
A new manager, Jose Peseiro, has also been appointed.