Ahead of Friday's Premier League kick-off, we challenged the Soccer Saturday pundits to predict how the top six will look come the end of the season.
All four have unsurprisingly gone for last season's runaway champions Manchester City to defend their title, but they are less optimistic about their neighbours United, who kick-off their campaign against Leicester on Friday night, live on Sky Sports Premier League.


Two of the four pundits are backing Jose Mourinho's men to miss out on the top four altogether despite finishing second last season, with Liverpool tipped to provide the closest competition to the reigning champions...
Charlie Nicholas: Man City 1st, Liverpool 2nd, Arsenal 3rd, Tottenham 4th, Chelsea 5th, Man Utd 6th (80/1 with Sky Bet)
Manchester United fans are uncomfortable with what they're watching. We saw the downtrodden Jose Mourinho last season and the difference was that they didn't win anything. The transfer organisation is being passed off and it just throws you back to what he was like at the end at Chelsea. He looks fed up and with what has come up from the America trip I don't see him lasting the season.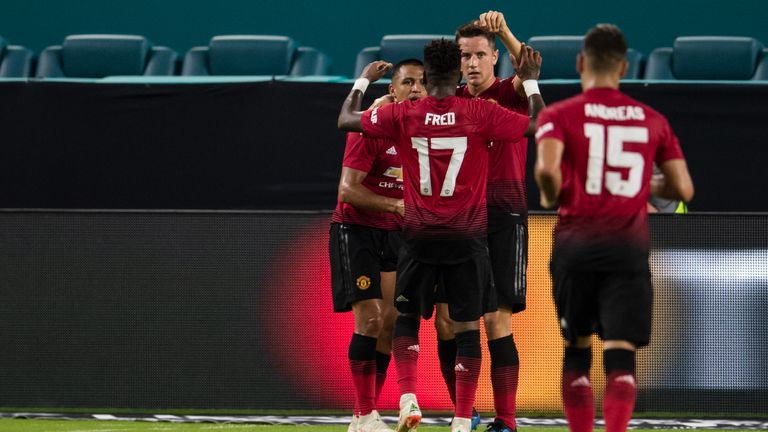 I'm very happy with Unai Emery personally, especially with the way he did his business early, and you can guarantee these Arsenal players know that if they don't perform they will be moved on like Jack Wilshere.
As for Manchester City, it's so difficult to win back-to-back titles but the thing about Pep Guardiola is he demands humility from players and, after suffering that first season with no trophies, he will be stimulating his players to the challenge.
Phil Thompson: Man City 1st, Liverpool 2nd, Tottenham 3rd, Man Utd 4th, Chelsea 5th, Arsenal 6th (33/1 with Sky Bet)
I'd love to back Liverpool and I do think we'll be the nearest challengers but there's a lot of points to make up on Manchester City. Our chance will come if City lose the knack of scoring late goals.
I'm not so sure about what's happening at Manchester United and I think alarm bells will be ringing on a commercial front with the manager and the team not really operating in the way the fans want.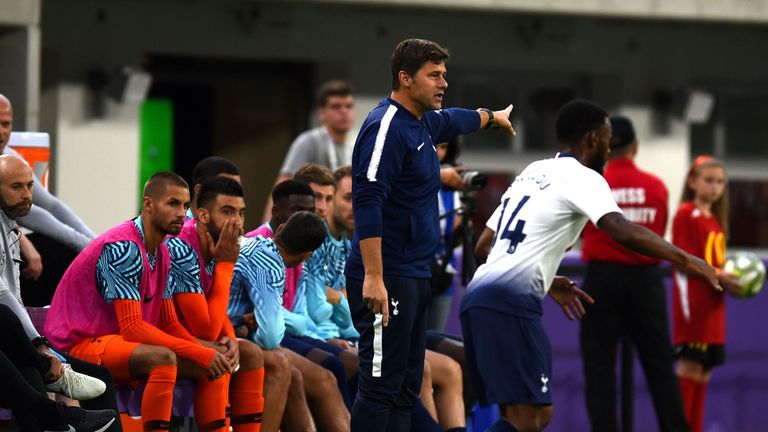 I know there's talk that Spurs are more likely to lose players than gain them but Mauricio Pochettino seems pretty content with that and knows what he's doing.
Matt Le Tissier: Man City 1st, Liverpool 2nd, Chelsea 3rd, Tottenham 4th, Man Utd 5th, Arsenal 6th (40/1 with Sky Bet)
The gap is just too big to bridge for any of the teams below, but I do think it will be closer and I think Liverpool will be the team providing the main competition.
I think Mourinho will struggle to get the same tune out of his team as they overachieved with second place considering how they played. It was more down to Mourinho's pragmatism and I'm not sure how much longer the players will put up with it.
For Emery at Arsenal, I think it will be a learning curve this season as there's a lot of improvement required, but I'm backing Maurizio Sarri to make a big difference, as long as they keep hold of Eden Hazard.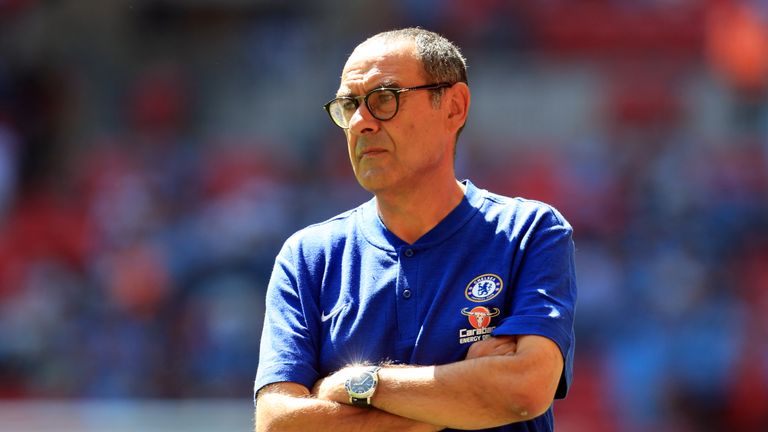 I know Tottenham have been slow in the market but I don't necessarily see that as a bad sign as they are getting stronger as a unit and don't need to bed new players in.
Paul Merson: Man City 1st, Liverpool 2nd, Man Utd 3rd, Tottenham 4th, Chelsea 5th, Arsenal 6th (25/1 with Sky Bet)
Liverpool will give the title a go, they're the second best now, I think they've bought very well, very well. They've got to be patient. It's like Rangers and Celtic. Rangers have to look up and think about closing the gap, and then see what happens the following year. That's what Liverpool have to do too, but I think they're a centre-half short of winning it.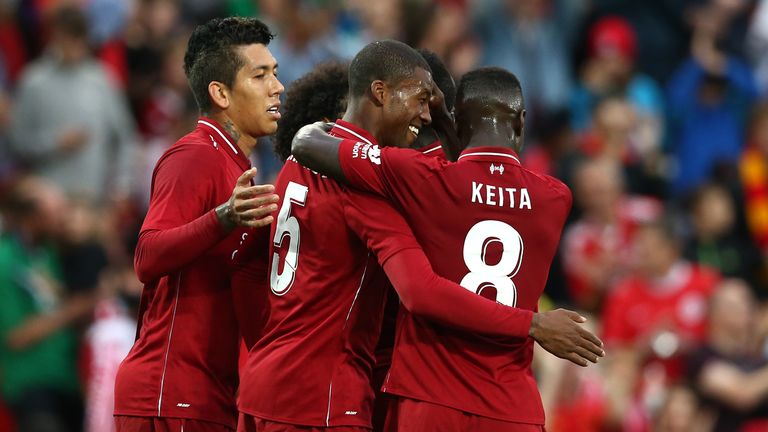 Manchester United are a long way off, but I think they'll be third. This season, it just doesn't seem a happy camp. The manager doesn't give that aurora of excitement and thinks he might have bitten off more than he can chew. I think by Christmas it'll be 'watch this space'. They'll either be top, which I can't see, or that'll be it.
I didn't see Tottenham buying anyone anyway, but I'd have them fourth. You saw it with Arsenal when they moved to the Emirates, you can't buy anyone, you have to sell players. They've kept their big names, that's the signings for me. We saw with Arsenal they had to sell a player every summer - if Spurs can get away with that then fair play.
Chelsea look a bit paceless. Not being in the Champions League is a help, and if they can get Jorginho playing he's a proper player. The problem is if Real come in with big money for Hazard or N'Golo Kante, they're very weak then. Very weak.
Arsenal have bought alright, but if Ramsey goes that takes more goals away from them and I think they'll be sixth. It'll take time, a manager needs time, and Man City at home then Chelsea away - it's a nightmare start. Stephan Lichtsteiner has come in, at 35, but how many defenders are in the Premier League with the pace we have at 35?