Guram Kashia to receive UEFA #EqualGame award at Champions League draw in Monaco
Georgia national team captain congratulated by UEFA president Aleksander Ceferin for taking "an important stand to support the LGBT community"
Last Updated: 22/08/18 9:22pm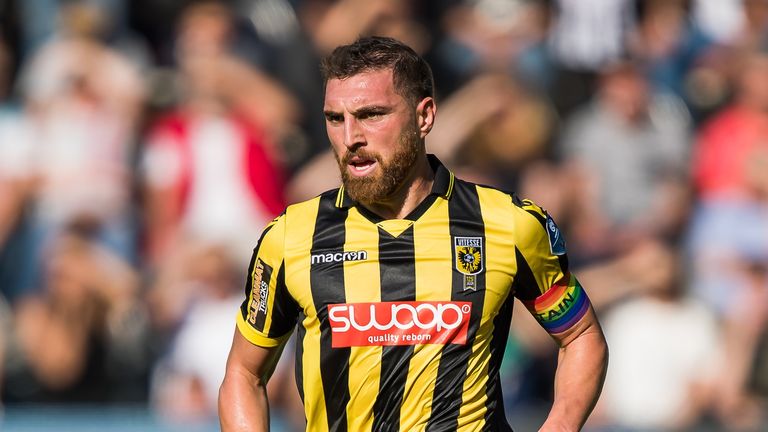 Georgia captain Guram Kashia is the inaugural recipient of the UEFA #EqualGame award, after his courageous public stand for equality.
The defender received fierce criticism from some individuals in his homeland last October when he wore a rainbow captain's armband in the Dutch Eredivisie to promote LGBT inclusion in sport, in an initiative supported across the league.
Kashia, who joined MLS side San Jose Earthquakes in June, was playing for Vitesse Arnhem at the time.
One columnist in a prominent Georgian newspaper called for the 31-year-old to be thrown out of the national team.
The 31-year-old was also subjected to threats and abuse but Kashia remained defiant, insisting he had no regrets before going on to pledge his full support for diversity and inclusion.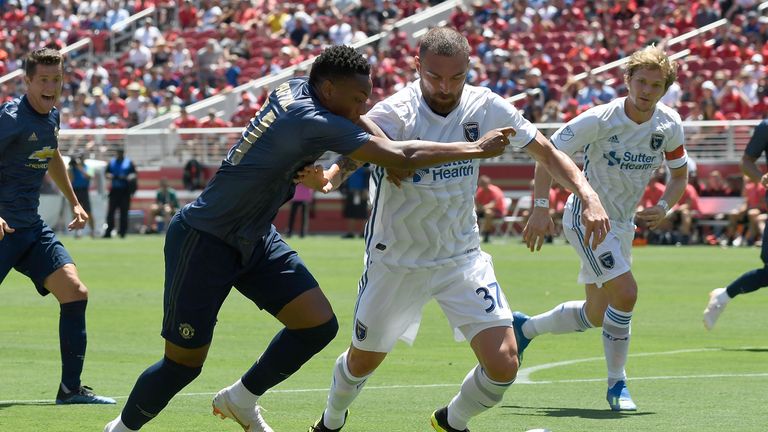 Kashia earned praise from the wider football community for his actions and he will now be presented with a special UEFA award at the Champions League group stage draw and gala in Monaco on Thursday next week.
UEFA president Aleksander Ceferin said: "I congratulate Guram for his strong character and his courage. Guram has taken an important stand to support the LGBT community and equality overall, and deserves to win this award.
"Even though his actions sparked threats and abuse from many groups, he preached tolerance and acceptance, and helped change perceptions of this minority group in his native country of Georgia."
Kashia added: "I am honoured that UEFA has picked me as the recipient of the #EqualGame Award. I believe in equality for everyone, no matter what you believe in, who you love or who you are."