Matty Fryatt interview: Restarting at Walsall after injury nightmare
The striker endured three years of injuries before retiring
Last Updated: 05/09/18 9:55pm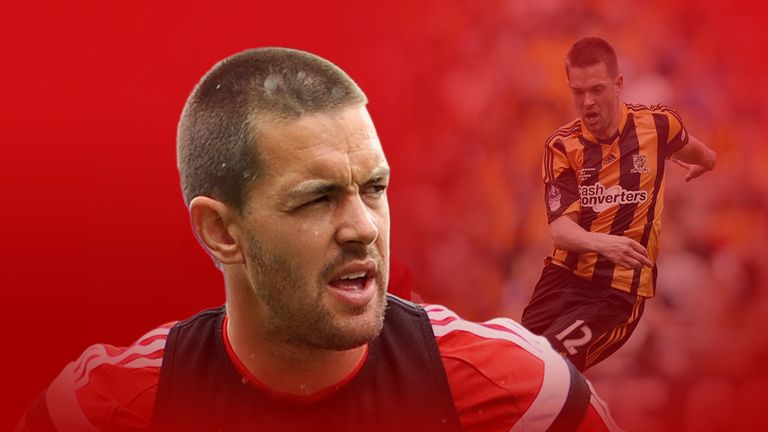 Matty Fryatt endured an experience no player should have to go through during a three-year injury ordeal but now he is embarking on a coaching career instead. Here, he opens up to Adam Bate about rediscovering his love for the game back where it all began…
For the first time in a long time, Matty Fryatt is enjoying his football. Walsall's youngsters have just given a good account of themselves against a strong Coventry side and, as he reflects on the game in his car outside the club's Bescot Stadium, the home team's U15 coach is both enthused and confused by the performance that he has just seen.
"There was a game on Tuesday and I have spent the last few days thinking about what they did and didn't do well," Fryatt tells Sky Sports. "I have been thinking about it constantly. Then they played today and everything was completely different. I had my ideas going into today and now they have changed that view because they really stepped up."
Such is the life of a youth coach. The learning curve has been steep since retiring in February but with the help of fellow coach Chris Knott - "he has been great with the detail" - and the support of academy manager Graham Biggs, Fryatt is relishing it. "It's definitely got me thinking about the game," he says. "It's about painting pictures for others."
A down-to-earth type, Fryatt feels he is at the right club too. "It's very grounded here at Walsall," he adds. "The club know what they are. It is built on hard work. I know that sounds like just words but they really do know what they stand for. There aren't big budgets but they always produce players and always get by. It's close-knit and everyone tries their best."
The journey has come full circle. This is the club where he made his professional debut, aged just 17, before embarking on a career that took him to the Premier League and even an FA Cup final with Hull. That was 2014. Within a year, and still barely 29, Fryatt was turning out for Nottingham Forest in what would be his last ever professional appearance.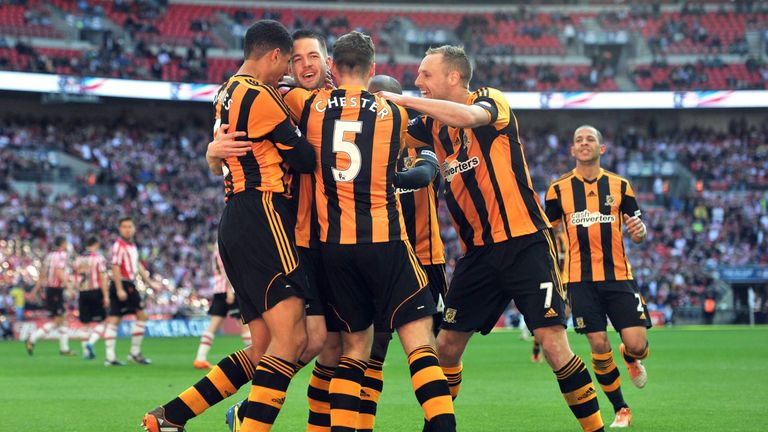 What followed were three fraught years as he attempted to find a way back from the Achilles injury that became the bane of his existence. It was a challenge for the mind as well as the body. "Family and friends were great but you're dealing with it yourself really," he explains. "Particularly when the question of when you'll get back turns to if you'll get back."
It is the cruellest of injuries. Even a snapped anterior cruciate ligament offers greater clarity. "It is the slowest healing part of the body because of the blood supply," says Fryatt. "It is a difficult area to diagnose. It is not as straightforward as a knee operation or a broken leg. I am not going to say it is worse. Any injury is bad. But it is not straightforward.
"I have got all the scars and if you keep on going into that area, the more of a mess it becomes. I was going into operations with no certainty it would work. Nobody can ever tell you 100 per cent, I realise that, but people were telling me that this works on 70 per cent of people and we think it could help you. It was never 95 per cent."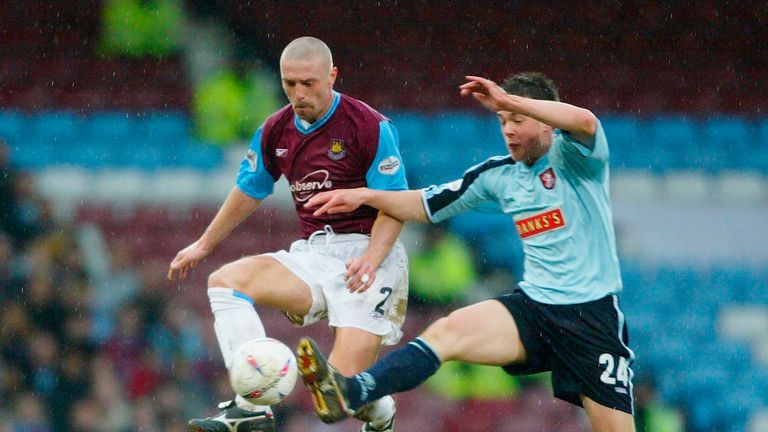 After two years without playing a game, there was some brief hope in the spring of 2017. "I had two months of full-on training at Forest and started to improve," he says. "But then I started having some issues with the other Achilles too, based on the fact that I was overloading and taking the pressure off the bad one."
After his release, Fryatt attempted to play on, training with Burton Albion and then Walsall. "I was taking pills just to get through it," he adds. "I was nearly there but not quite there and I could not do it for an extended period of time. So if I did one session I would be in agony from it. I could get through a session but then you would have to recover and go again.
"Every time I stepped out onto the pitch it was a challenge just to get through it. I would do half an hour and be in real pain, but feeling like I had to keep going. It was just too much to be doing it constantly. As much as someone watching me might say, 'you don't look too bad', I would be dealing with the pain and trying to do it the next day and the next day."
And the clock was ticking. Fryatt had gone from being in his prime to his early thirties. "The speed had gone," he admits. "There are still movements where I think I could lose my marker but it would be for like 10 seconds. Obviously, you have to do it for 90 minutes and I was competing against guys who were doing full sessions. Ultimately, I couldn't do it."
Fryatt did not go straight into coaching upon accepting that his playing career was over. He dabbled with scouting first, in a role with another of his former clubs, Leicester City, but then decided coaching was more for him. Although he enjoyed the scouting role he felt there was unfinished business on the training ground. "It's a lonely role and at 32 I didn't feel that it was the way forward," he explains. "I'd prefer to be working with kids and giving something back."
That is the role he has now and Walsall's academy hopefuls are getting the chance to learn from the club's former player of the year. Fryatt even sees something of himself in the fledgling strikers that he is coaching too. "The strikers play how I used to play," he says. "I am just focusing on little things like the timing of the runs, explaining those movements.
"I think it is a good age-group for me. It's right that I start lower down where I can gain experience. The kids are so eager and if they make a mistake they'll just get on with it. I love that."
Fryatt is still learning but he will soon have his A-Licence and the long-term dream is to coach at senior level. "I want to stay in football," he says. "The plan is to kick on now. Who knows what could happen from there?" At 32, he is ahead of the game too. Even the Achilles is not too much of a problem. "I can jog in comfort now," he adds.
After his long injury battle that is no small thing. It has been a testing time but the relief is palpable. There is something new to focus on - a thought that he returns to again and again. What can he do to make these players better? "I'm already thinking about the next game," he says with a smile. For the first time in a long time, Matty Fryatt is enjoying his football.
If you're reading on skysports.com comment below to get involved in the debate, but please adhere to our House Rules. If you wish to report any comment, simply click on the down arrow next to the offending comment and click 'Report'.
Watch the Nations League live on Sky and get two football channels for one great price. Get Sky Sports Premier League and Sky Sports Football in HD - now £18 a month.