In the latest Super 6 Class of '92 Diary, Gary Neville discusses Harry Kane's fatigue, the benefits of the Nations League and Salford's best performance yet...
Kane fatigue natural
There are questions about how fatigue will be affecting this England team after the summer, especially Harry Kane, and there will be players who might be starting to feel it now and not feeling as strong or fit.
It's not one tournament, it's the accumulation of the physical demands where you haven't had any breaks. It usually hits you at three years without a real break and I did struggle in the 2000/01 season at the age of around 25.
I hit a wall after I'd played in Euro 1996, the Tournoi in 1997, World Cup 1998, won the 1999 treble and then we went on a summer tour and all of that took it out of me.
I think with Harry and other players who play week in week out, Saturday-Wednesday and all summer, what you would say is they continue to soldier on and maybe do dip in sharpness, but their level is still high enough to play.
There's no doubt that they need that month or two break. However, they will naturally pick up injuries which will give them that break and allow their whole body to recover.
So it is very difficult for a manager to give them a break because they look tired. Harry is playing at a high level, perhaps not at his peak, but there's no way you can rest your captain for a competitive fixture.


Historically there were times where you could do deals between club and international managers to deal with fatigue, when there were friendly games around November, but I just don't think players would want to miss these games.
Healthy competition
I think with the Nations League what we have to be is patient and accept the principle of taking the friendly element out of the game is something positive.
There's always been the excuse with friendlies and we should welcome every game actually mattering. We're seeing it at an embryonic stage but when you think about where the Champions League is compared to when it started, it has made a huge difference.
When I was part of the set up under Roy Hodgson the players always wanted to turn up. We had very few pullouts and this is a very good group of lads, they always were. It's disappointing to see a couple of pullouts but players do need a rest.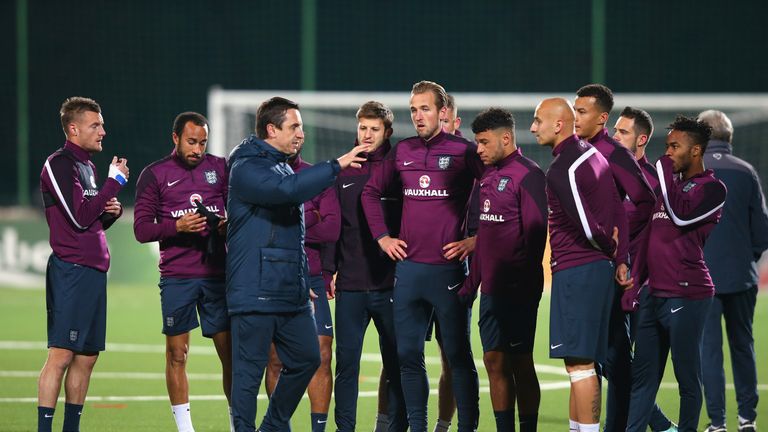 Spain are a very difficult side to play against so it's a good game and a big game. I think England players will be bouncing into camp after they were part of something very special at the World Cup.
People can try and disregard it and question what the point is, but introducing a competitive element is so important. There were too many games that we disregarded.
What really is important is how your rankings help you towards a more comfortable draw when it comes around, so the players should absolutely be focused on winning.
Gomez ideal for Southgate system
The one player coming into the set up who I'm interested to see is Joe Gomez. I think he's started the season brilliantly and deserves the call-up.
You look at how he's fitted in and not only slotted in to cover alongside Virgil van Dijk but stood up alongside him, he's done really, really well.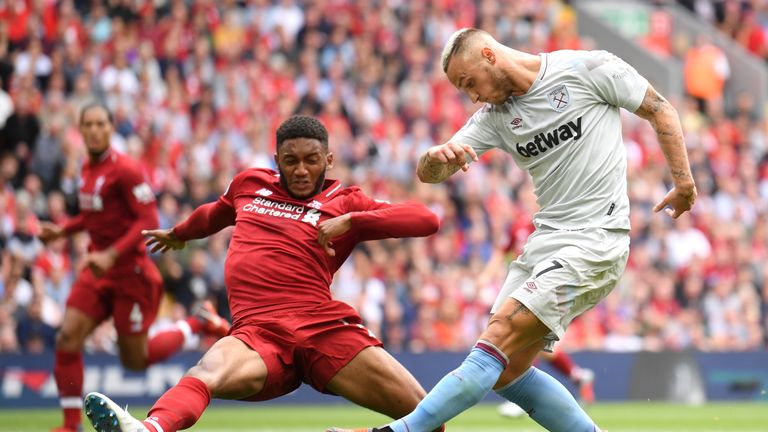 The majority of the lads from the summer are there so there's not much to suggest that changes are required, but Gomez is the one who could come in and really press his case.
Gareth Southgate played three at the back at the World Cup and Gomez looks ideal to play in that system with his mobility and experience of playing in different positions.
Salford's strongest showing
It's been a challenging start to the season but I went to Fylde with Scholesy on Tuesday night and without a shadow of a doubt it was the best performance we've seen from Salford so far.
The FA Cup win over Notts County will always be a special night but the quality of the football was a joy to watch, especially with a few players unavailable.
I think Graham Alexander's words after the game were exactly right, we've set a standard that we need to maintain now.
The start of the season was a bit of a culture shock, but we're now unbeaten in five or six. It was important to win away from home because we'd struggled on the road, so that win has removed the tag that we can't win away.
Soccer Saturday Super 6 fixtures:
Blackpool v Bradford
Doncaster v Luton
Gillingham v AFC Wimbledon
Portsmouth v Shrewsbury
Solihull Moors v Hartlepool
Salford v Maidstone
Rooney's leadership
The signings of Adam Rooney and Danny Lloyd raised a lot of eyebrows and we saw them as important acquisitions for our ambitions to keep climbing the leagues.
Rooney has hit the ground running with goals, work rate and the partnership he's formed with Rory Gaffney, and we're expecting a lot from Lloyd following his suspension.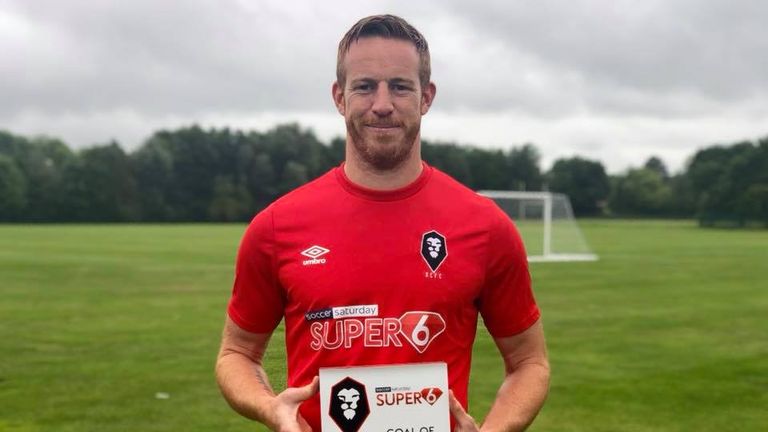 The thing for me so far about Adam was not just the goals, but he sets the example in the way he leads the line, hunting down the ball and showing fantastic attitude, which is why Graham handed him the armband.
Then we've got young players who really settled in such as Ibou Touray, Mark Shelton, Nick Haughton, Tom Walker, so the players from last year are stepping up and the new signings are hitting top form. We're in a far more positive place now.
Watch the Nations League live on Sky and get two football channels for one great price. Get Sky Sports Premier League and Sky Sports Football in HD - now £18 a month.