Why do Man City struggle in Champions League? Craig Bellamy and Ian Wright discuss
Last Updated: 20/09/18 7:59am
Craig Bellamy and Ian Wright discussed on The Debate why Manchester City have not cracked the Champions League, following their shock defeat to Lyon.
City's best runs in the Champions League have been making the semi-finals in 2015/16 and the quarter-finals last year.
They made a sluggish start this season as they were beaten 2-1 at home by Lyon in Group F on Wednesday.
Man City 1-2 Lyon
As it happened
Pep Guardiola's side have now lost three consecutive home Champions League matches, and former City striker Bellamy explained why he thinks they haven't yet been successful in Europe.
"I was lucky enough to play for the club and the supporters are brilliant, but even on a Champions League night, it seems flat.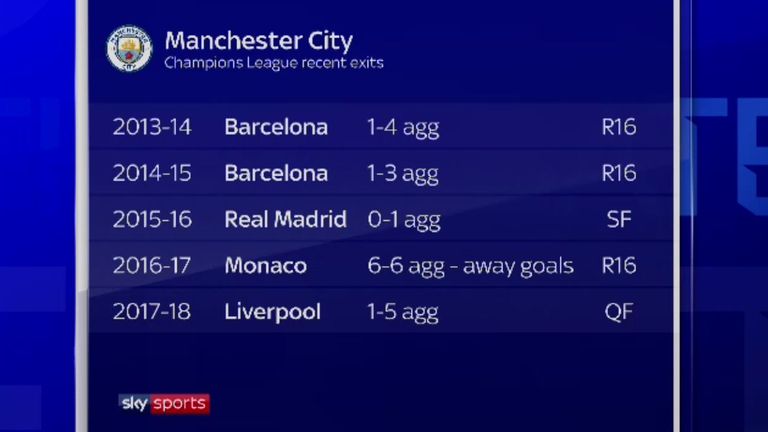 "You see Anfield yesterday, and credit to Manchester United, they get right up for it from the start, but because City have not been used to it…Everything seemed flat, from the supporters to the display from the players.
"They might have been favourites at the start of the season but it's a club that has never won it. Yes the manager has, but never underestimate the strength of what it means to have won it.
"I remember being at Liverpool, and that club has history of winning it, there is something special about the competition and once they are in it they have a great chance of winning it. The supporters they know when to get behind you, they don't get edgy, they drive you forward, because they have seen it.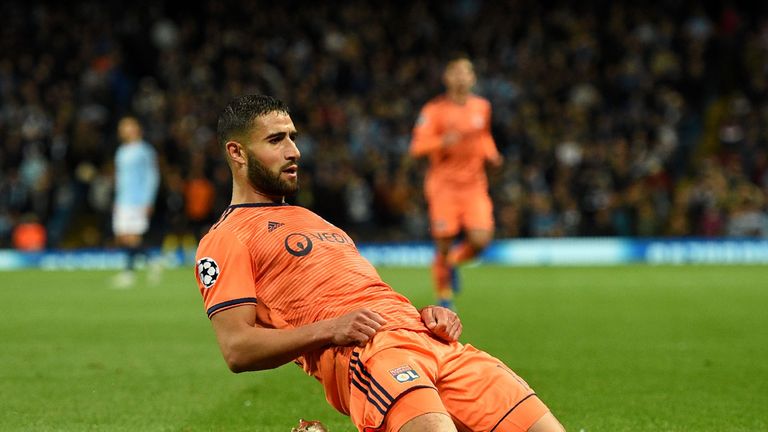 "The players and the manager at Liverpool have not won the Champions League but the supporters have seen it so their experience drags you through.
"I can see why City would be favourites because of the manager and the players, but the club and the supporters haven't been there. That experience of getting to the final isn't there.
"I would put Liverpool ahead of them still, they have that experience."
City will still be fancied to make the knockout stages, with Hoffenheim and Shakhtar Donetsk the other two sides in Group F.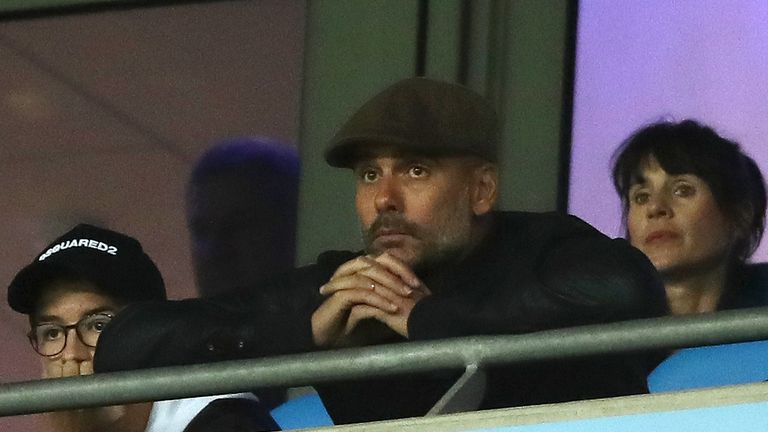 However, former Arsenal striker Wright says they will ultimately be judged on whether they win the competition.
"It's the Champions League that Pep and the owners will be judged on. When you look at the team they put out most weekends they should beat most teams, but they will be judged on the Champions League.
"I know Pep has said you are judged on 38 games in the league and the Champions League is a cup competition, but people will judge City on whether they can win the Champions League."
Wright also said he thought Sergio Aguero should have started ahead of Gabriel Jesus.
"Jesus has an unbelievable future ahead of him but I can't see how you are not starting Aguero in a game like this. That's a mistake for me.
"Lyon were very quick, very athletic and very good. It wasn't the City team we normally see with the way they normally attack. I don't know what it is with the Champions League but they don't seem to get it going."