Mohamed Salah may have only scored twice this season, but his all-round game has not dropped off, Mark Schwarzer told The Debate.
After 31 Premier League goals last season, the Egyptian has got off to a relatively slow start, scoring in the opening two games, but failing to register since.
Jurgen Klopp has moved to defend his player ahead of Saturday's game with Southampton, and The Debate guests Mark Schwarzer and Paul Lambert are both in agreement Salah's form had been exaggerated on the back of his feats in 2017/18.
Schwarzer said: "The only problem he's going to have is the pressure that he puts on himself, because he's a top-class player, there's no doubt of that.
"The longer it goes on that he doesn't find the back of the net, is that going to affect him personally? Can he put it to the back of his mind and say I'm doing what I have to do, I'm getting in the right places, but just not finding the back of the net like I did last season.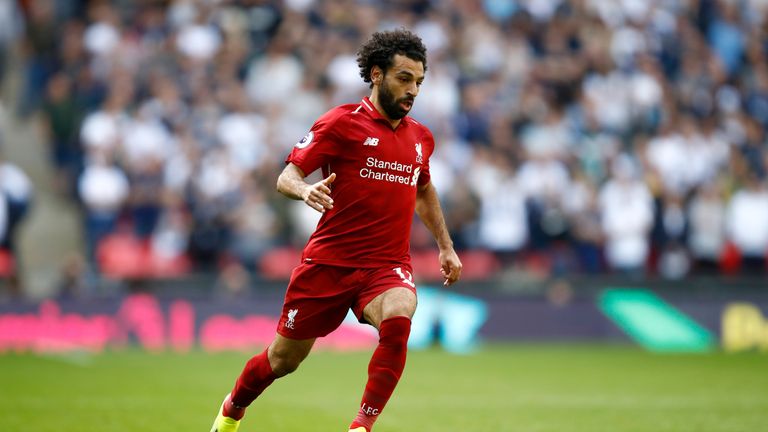 "Last season was phenomenal, but it's just up to him whether he does that. I spoke to him a few times last season and off-camera, I said did you expect this? And he just said… yeah.
"He wasn't being arrogant, he's a humble guy, he's quiet and softly-spoken, and I just laughed. I asked Jurgen Klopp the same question and he said no, I knew he was good but I didn't realise he was this good."
Lambert added that Salah's willingness to get on the ball had contributed to some of the criticism he received, specifically after giving away possession against PSG in the Champions League on Tuesday, before the French club launched an attack and scored.
He said: "It takes courage to have the ball, and the more you have it the more chances you have to give it away. He made a mistake v PSG but so what? You dust yourself down and go again. If you create these chances, you'll make mistakes. But I'd rather have a player who plays with courage and makes mistakes that doesn't.
"What he did last season was phenomenal, and that's a very difficult standard to hit. But I guarantee, if you ask the Liverpool players who play behind him when he goes through in a one-on-one they'll say he'll take it all day long."