Former Arsenal defender Brendon Batson believes clubs are "excluding" black coaches from their selection process.
Batson was the first black player to represent Arsenal and went on to become part of what was known as 'the three degrees' at West Brom alongside Laurie Cunningham and Cyrille Regis.
With just three BAME managers in the top two flights of English football, Batson believes clubs are missing out on a huge pool of talent.
"How do clubs know they are getting the best coaches when they are excluding one big section of the football community?" said Batson told Sky Sports News, marking the start of Black History Month.
"I'm not quite sure what the barrier is, but there is a barrier there and it's a big one. I can literally name every black coach in the game which is indicative of where we are.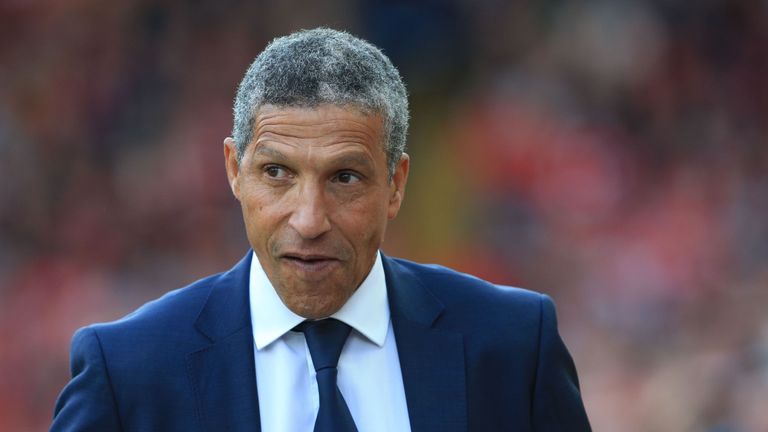 "I look and see what the likes of Chris Hughton and Chris Powell have done. Darren Moore - new to the managerial game - doing a great job at my old club West Brom. He's done a fantastic job and I hope that will encourage clubs to look more favourably [on black coaches].
"I think the press have a lot to do with it - they seem to want to nominate the next generation of head coaches or managers.
"They promote Frank Lampard, Steven Gerrard of the current crop but, the only black player I can think of to receive mention on a regular basis was Paul Ince."
The FA has vowed to implement the 'Rooney Rule' when they employ England boss Gareth Southgate's successor.
The 'Rooney Rule' is an NFL policy that requires the league's 32 teams to interview black, Asian and minority ethnic (BAME) candidates for head coaching and senior operation roles.