Cristiano Ronaldo 'firmly denies' rape allegations
Last Updated: 07/10/18 12:21pm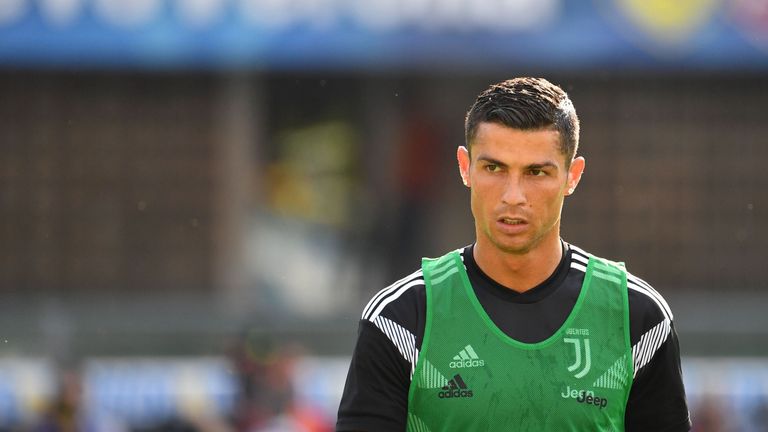 Cristiano Ronaldo has "firmly denied" the rape accusations made by Kathryn Mayorga, the woman who has filed a civil case against the Juventus forward.
Ms Mayorga claims that Ronaldo sexually assaulted her in Las Vegas in 2009.
Lawyers representing Ms Mayorga will hold a media conference in Las Vegas late on Wednesday night to go into detail about the allegation.
Earlier on Wednesday, Ronaldo posted on his Twitter account: "I firmly deny the accusations being issued against me. Rape is an abominable crime that goes against everything that I am and believe in.
"Keen as I may be to clear my name, I refuse to feed the media spectacle created by people seeking to promote themselves at my expense.
"My clear conscious will thereby allow me to await with tranquillity the results of any and all investigations."
Over the weekend, the five-time World Footballer of the Year described the claims, originally published in German magazine Der Spiegel, as "fake news" in a video post on Instagram.
His attorney Christian Schertz insists the allegation is "manifestly illegal" and is "one of the most serious violations in personal rights in years".
Ronaldo returned to training at Juventus on Wednesday for the first time since the rape allegation against him was made public.