After news broke that Declan Rice was debating whether to switch his international allegiance from the Republic of Ireland to England, we take a look at others who have done so in the past...
Wilfried Zaha
England: 2 caps, 0 goals, Ivory Coast: 8 caps, 2 goals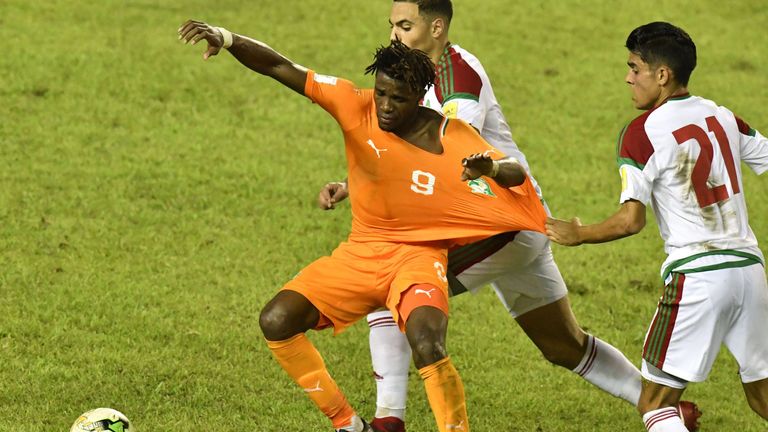 Crystal Palace forward Zaha had already been capped for England at youth level before Roy Hodgson called him into the senior squad for a friendly with Sweden in November 2012. One brief cameo was followed by another as he replaced Theo Walcott in a 3-2 victory over Scotland the following August but, crucially, he failed to appear in a competitive game, allowing the Ivory Coast Football Association the chance to swoop in and secure his allegiance ahead of the 2017 Africa Cup of Nations, despite Gareth Southgate's 11th-hour pleas.
Nacer Chadli
Morocco: 1 cap, 0 goals, Belgium: 51 caps, 6 goals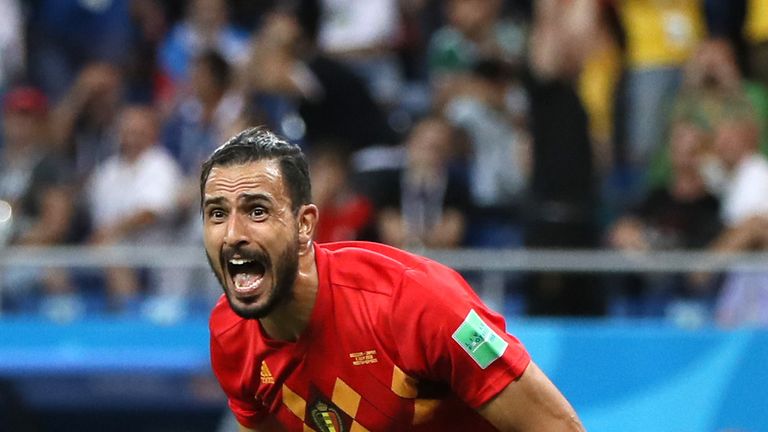 With the luxury of dual citizenship, Belgian-born Chadli was in the rare position of being able to choose which nation to play for and his eye-catching maiden Eredivisie campaign with FC Twente saw Morocco boss Eric Gerets field the winger in a 1-1 friendly draw with Northern Ireland in November 2010. But just 84 days later, Chadli - now of Ligue 1 side AS Monaco - made his debut for the country of his birth in a friendly against Finland. He has remained an important member of Roberto Martinez's Belgium squad and scored the winner when they secured a last-gasp 3-2 win over Japan in the last 16 of the World Cup in Russia.
Diego Costa
Brazil: 2 caps, 0 goals, Spain: 24 caps, 10 goals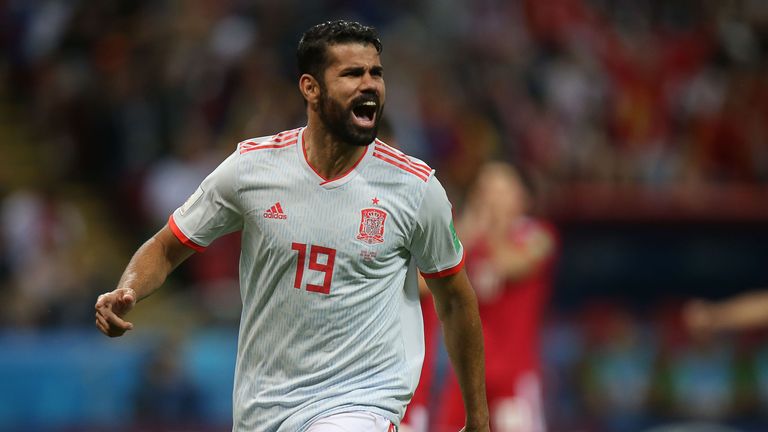 Costa caused uproar in Brazil when he asked the Brazilian FA for permission to play for Spain, after he obtained citizenship in July 2013. He had only made his debut a matter of months earlier and there were hopes he would lead the line in the 2014 World Cup in Brazil. His request was met with disdain, with Luis Felipe Scolari saying: "He is turning his back on a dream of millions, to represent our national team, the five-time champions in a World Cup in Brazil." Costa missed out on Spain's recent success and was booed in Brazil but did score three times during the World Cup in Russia.
Alfredo Di Stefano
Argentina: 6 caps, 6 goals, Colombia: 4 caps, 0 goals, Spain: 31 caps, 23 goals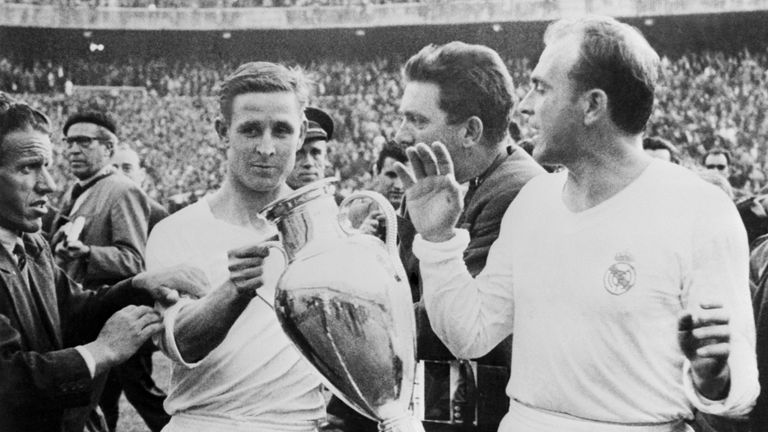 Real Madrid legend Di Stefano enjoyed an international career that was excellent and bizarre. One of the great forwards of the '50s and '60s, his goal return for River Plate, Millonarios and Real Madrid was outstanding, but, oddly, during these spells he was permitted to play for the native country of each. Free of the clutches of modern FIFA regulations, Di Stefano completed an incredibly rare feat, playing for Argentina, Colombia and Spain. Yet due to Argentina's failure to enter either the 1950 or 1954 World Cup and Spain's failure to qualify for 1958, he was denied the chance to ever appear in the tournament.
Alex Bruce
Republic of Ireland: 2 caps, 0 goals, Northern Ireland: 2 caps, 0 goals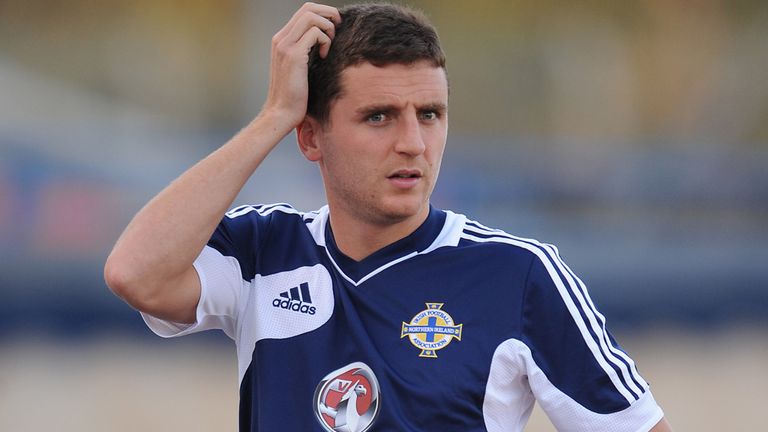 An EFL veteran, having plied his trade at 10 clubs below the Premier League, the centre-back hit the headlines in 2011 after switching his allegiance from the Republic of Ireland to Northern Ireland. His qualification came through his paternal grandmother and the fact he had appeared in just friendlies for the Republic. He had to wait until February 2013 to make his second international bow, this time against Malta.
Jermaine Jones
Germany: 3 caps, 0 goals, USA: 69 caps, 4 goals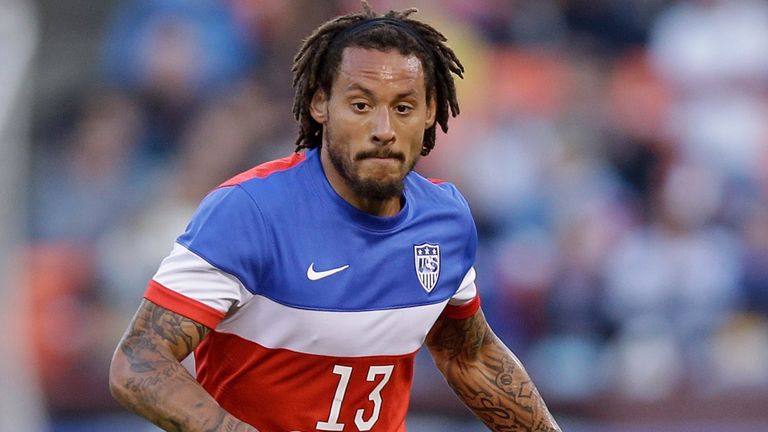 Born in Frankfurt to a German mother and an African-American soldier father, Jones spent the first 15 years of his professional career in Germany, bar a short loan spell with Blackburn in 2011. Despite being a fans' favourite at Frankfurt and a Germany U21 international, he declared his availability for the US as early as 2009 following his discovery he did not appear in Joachim Low's plans. Though he missed the 2010 World Cup through injury, Jones cemented his place in history after scoring a stunning equaliser against Portugal in the following edition of the tournament. The midfielder was named as the USA's highest-rated player as they finished fourth in the Copa America Centenario and such was his impact in the national set-up that the final years of his career were spent in the MLS.
Josip Weber
Croatia: 3 caps, 1 goal, Belgium: 8 caps, 6 goals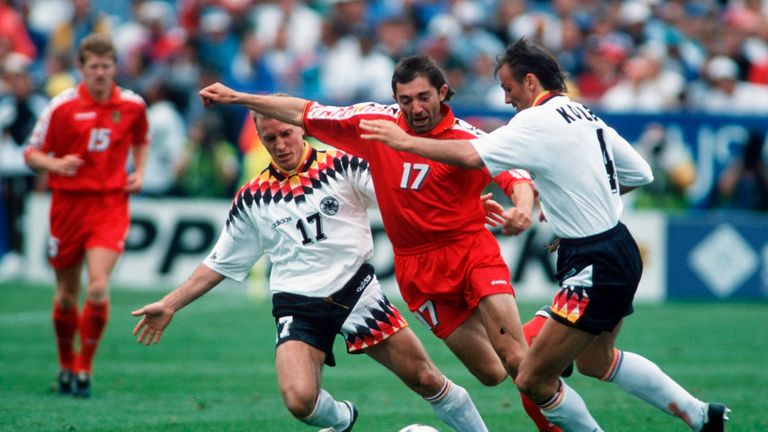 Born in Slavonski Brod in Yugoslavia, Weber made his name during a goal-laden three-year spell with his hometown club, scoring 130 goals in 240 league games. He carried this form with him when he joined Cercle Brugge in 1988, scoring a further 136 goals in 204 games, but it was only midway through his time in Brugge he was internationally recognised by Croatia. He scored once in a series of three international friendlies with Australia in 1992, but was later permitted to play for the Red Devils through his Belgian grandfather and the fact Croatia did not join FIFA until 1993. Weber was part of the Belgian squad for the 1994 World Cup and scored a remarkable five of his six international goals in a 9-0 friendly win over Zambia.
Arijan Ademi
Croatia: 3 caps, 0 goals, Macedonia: 6 caps, 2 goals
Having appeared for Croatia at every youth level from U18 to U21, Arijan Ademi's first senior appearance against South Korea in February 2013 and two further caps followed. But after Niko Kovac failed to name him in his Croatia squad for the 2014 World Cup, Ademi - who is of Macedonian Albanian descent - declared his intent to play for Macedonia. Having had a four-year doping ban halved in length, he remained on Dinamo's books and has been permitted to play for the last 12 months.
Heinz Barmettler
Switzerland: 1 cap, 0 goals, Dominican Republic: 11 caps, 0 goals
Last seen turning out for SC Freiburg II in 2016, centre-back Barmettler made his Switzerland international debut in 2009, while with FC Zurich. The defender was a regular in the U21 squad from 2006 to 2009, yet after playing the full 90 minutes of a 1-0 defeat to Norway, his services were not subsequently requested and in 2012, he made the conscious decision to represent the country of his mother's birth, the Dominican Republic, and later became captain of the national side.