Jamie Carragher takes a guess at who in the current Liverpool squad is the highest rated, the fastest and the strongest on FIFA 19.
The former Liverpool defender joined Soccer AM Online's Smithy to try his hand at the FIFA scores, although openly admits he has never played a computer game in his life!
Read on to see some of his answers or head over to the Soccer AM YouTube page to watch the video in full...
Who is the highest rated player overall?
Salah, isn't it?
Smithy: It is Salah, 88. Firmino and Mane second with 86. Liverpool strengthened in the summer, but for you, Salah is still the standout player for Liverpool?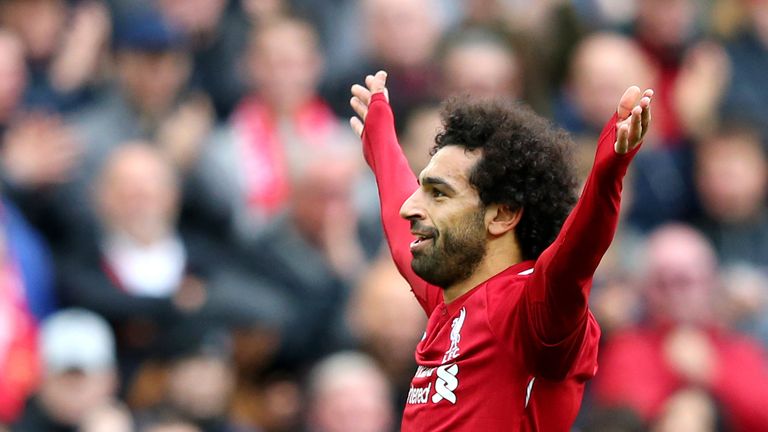 Yeah he's still the star for what he did last season. You'd still expect him to be Liverpool's top goal scorer this season. He hasn't hit the ground running or showed the form he did in the second half of last season, but I think he's still Liverpool's standout player around the world when people think of Liverpool now, because of the season he had last season.
It is virtually impossible for a wide player to score 44 goals again. If Salah gets 25/30 goals this season, he's had a great season, and I think he will be around that mark. He's still getting lots of chances.
We've always questioned him, even last season about chances that he missed. Even scoring 44 goals, he still missed a lot of big chances. He is missing them at the moment, but I'm sure they'll go into the back of the net.
Who has five-star skill moves?
I'd have said Coutinho but he's not there. I can't think of anyone else in the squad. Shaqiri? The other front three, I wouldn't class them as those types of players.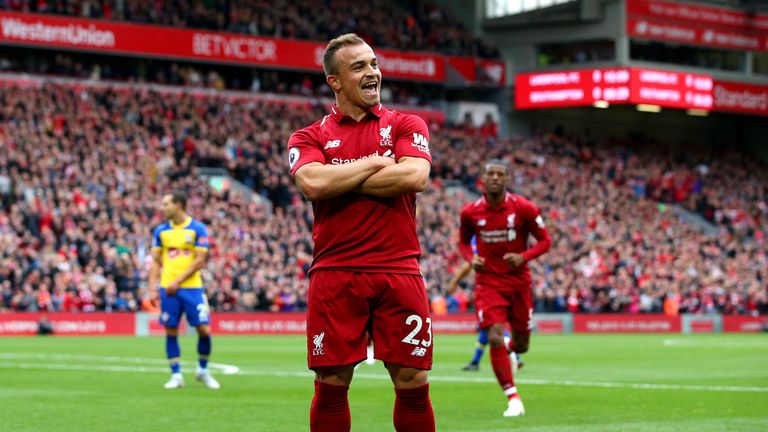 Smithy: Yes it is Shaqiri. £13m for Shaqiri is an absolute snip, isn't it?
I think so. To bring a player in for that price, he's got great experience in the Premier League, also played with some big clubs as well. He probably understands his role as cover for the front three, so it's not easy to get someone who accepts that role and has enough quality when they come in. I think he's the perfect first sub, if you like, for one of the top sides. At that price as well, even if it doesn't work out, I've got no doubt they'll get their money back.
Sooner or later Jurgen Klopp's got to rotate the team, he has to do that, because there's no way that team or that front three can just play every game. He will come in, but when he did come in, he did play with the front three. He played behind them in that No 10 position, so that could be something to look at going forward. We always talk about Liverpool's front three, but what about a front four?
Which player has the best stamina?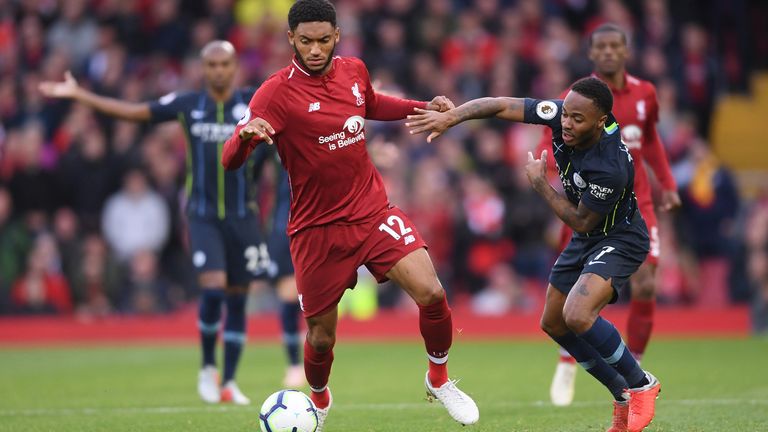 JC: James Milner.
Smithy: We said that in the office. It's not James Milner, he's second with Jordan Henderson on 91. There's a player with 93 which is incredible.
Would it be Lallana? One of the full-backs? Firmino? Keita? Fabinho?
Smithy: It is Fabinho, does that surprise you?
I haven't seen him play yet!
Smithy: Talk to me about James Milner, he's so underrated, isn't he?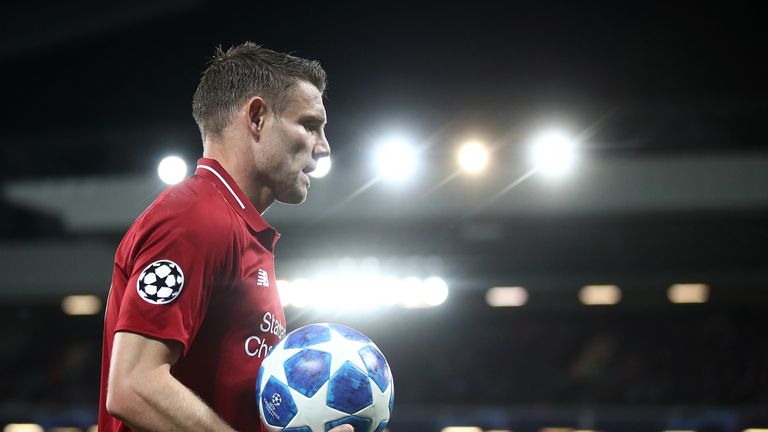 He is. And I think the brilliant thing for him is that he's still going into his thirties. He started when he was 16. Normally when you start young, you finish a bit earlier than most other players, but I think he's in the best form of his life. He's had a few moves in his career, played really well in midfield at Aston Villa.
At Manchester City, I always felt he was a squad player, picked up a few trophies but never really cemented a position there, but it feels like he's done that at Liverpool. Keeping Keita out of the team, who's a £50m signing - at that age, that's a testament to the professional that he is.
Who is the fastest player?
Salah or Mane. To be honest, the two of them are just frightening, aren't they? The pace they have. I'll go for Salah.
Smithy: No, Salah in second with 92, Sadio Mane with 94.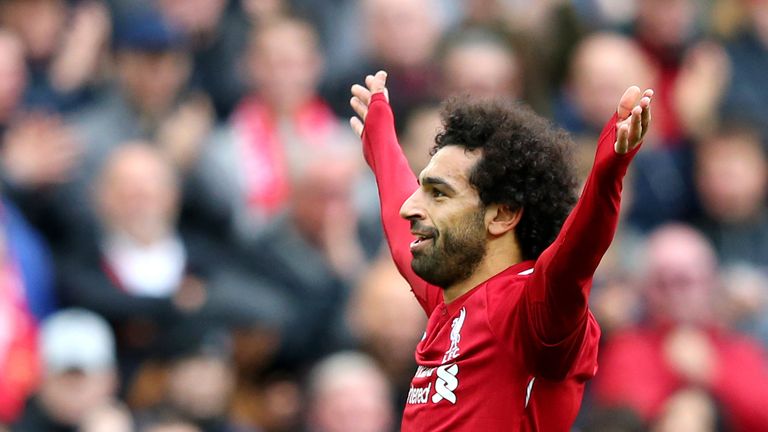 Who is the strongest player according to FIFA 19?
It must be Van Dijk?
Smithy: It is Van Dijk. Where do you put him among the world's best centre backs?
JC: He's right in the top group. Some people may put him top, I would just hang fire with that, with the fact that he hasn't won the biggest trophies yet. I think you have to do that. I think if you want to be known as the best in whatever position, you have to have something on the CV, you know Premier League or Champions League.
He got to the Champions League final last season, but I think the two players at the other end of the pitch - Ramos and Varane - not so much that they're better players than Virgil van Dijk, but they've won Champions Leagues, both won the World Cup, so I think when you've got that on the CV it's hard to look past those two.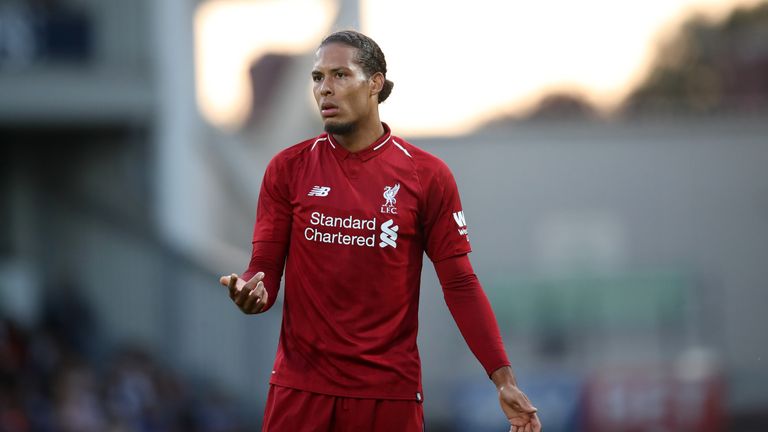 Who is the highest rated midfielder?
Is it Keita? Henderson? Who else is in there? Lallana? Fabinho?
Smithy: Yes, Fabinho.
Smithy: Who is Liverpool's best midfielder then, in your opinion?
JC: I think a lot of them are similar types of players. They lack something in midfield a little bit different. They're all runners, hard-workers, they can play, but there's no magician there. We were all expecting Keita to be that, it hasn't quite happened yet but it's still early days.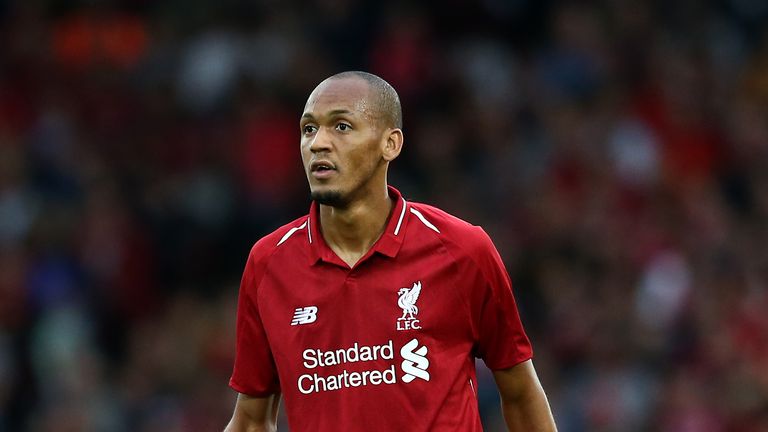 But this season I'd say James Milner. They'll all play. They'll have to rotate because so much work comes from that central midfield. We still haven't seen the new signings really, almost £100m worth of talent. We haven't seen the best of them, but that will come.
Who is the most aggressive player?
Lovren?
Smithy: Yes, it is, Dejan Lovren. 87. How important is aggression now - I know that was a part of your game - in this current era, because fouls are given a lot more regularly?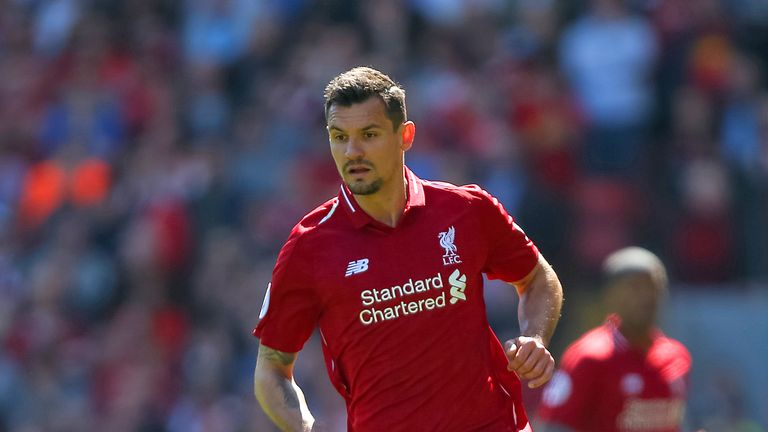 JC: I still think it's important. The attackers have to know that the player they are coming up against is aggressive and that the ball is there to be won. It puts a little bit of fear into attackers. Aggression isn't just in making challenges, it's your mindset going into the game.
When you see a team switched on and ready and alive, it's an aggressive mindset. You're going in ready for a battle, you're switched on. It's not just what you do physically, it's how you perform mentally. You see that at the start of the game, whoever is switched on is first to the ball.
Head here to see the full Carragher v FIFA 19 video on the Soccer AM Online YouTube page.