Michael Carrick says Jose Mourinho understands Manchester United's traditions
By Zinny Boswell
Last Updated: 14/10/18 4:19pm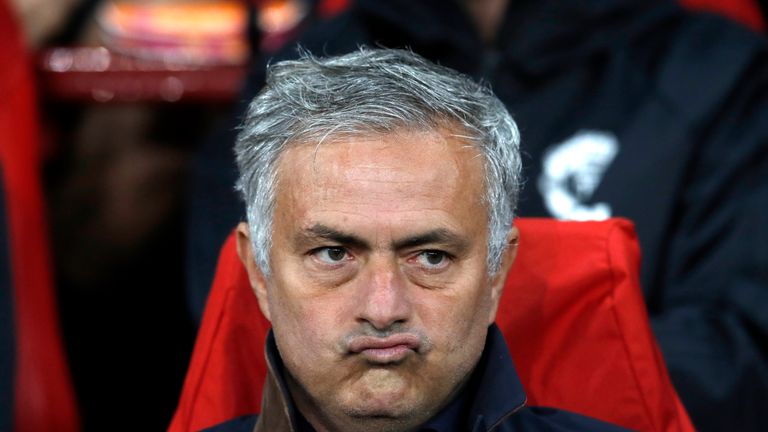 Michael Carrick has praised Jose Mourinho for continuing Manchester United's long-standing tradition of bringing through young players.
United have a long history of giving youth from their academy system opportunities with famous teams including the 'Class of 92' and the 'Busby Babes' experiencing great success.
Mourinho's arrival in Manchester sparked fears the club would move away from their ethos, as the Portuguese has often opted for experience rather than trusting in youth.
Jose's impassioned defence of Rashford development
However, Mourinho's adaptation to the 'United way', in regard to youth, has surprised many - with Marcus Rashford, Jesse Lingard and Scott McTominay becoming regular fixtures during his tenure.
"He does get the history," said Carrick, now part of the first-team coaching staff since retiring as a player.
"For the manager to put him [Rashford] in and play him... and Scott [McTominay] last year... and give them games, big games as well.
"The manager has to take a lot of credit for that. That's the constant challenge though isn't it? That's what everyone wants to see, that next one.
"They say it's getting harder. But that's a challenge for us as a club and for English football - you might not get tens and twenties, you might get five or six players - but it's got to keep happening."
Despite the influx of talent arriving from abroad making it difficult for young players to earn opportunities in the Premier League, United have not selected a match-day squad without an academy graduate since 1937.
Carrick added: "At the end of the day the academies are there to produce players and to give kids a chance of getting in first teams. Especially at United; you can't ignore the history and traditions.
"When people ask me: 'What's my role now [at the club]?' That's a big part of the club. You can't just neglect the history of the club and what it stands for. And bringing players through is a huge part of that. It's always been that one, two, three, four - more players in some eras.
"That's how it is and that's how it should be. That's the people in the academy constantly striving towards that and taking a pride in that. I think credit has to go to the club for Marcus and the amount of games that he has played.
"[But] you've got to be good enough. You're not going to confer and say: 'Oh, we haven't had a kid in the first team for six months or a year or whatever. And we need one.' You have to be good enough. Fortunately we as a club over a long time we have produced players that are good enough, the next crop now, that's how it is now. Are you good enough?"