Real Madrid, Bayern Munich, Manchester United or Japan: What next for Arsene Wenger?
With the help of Sky Bet, we take a look at some possible destinations for Wenger…
By Oliver Yew and James Kilpatrick
Last Updated: 18/10/18 7:18am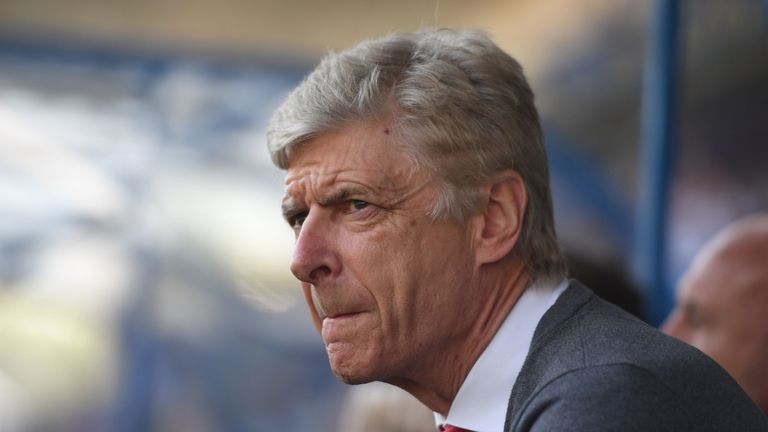 Arsene Wenger has expressed his intention to return to football in January having received "enquiries from all over the world" - but where will he end up?
The 68-year-old has been out of work since leaving Arsenal after 22 years at the club but he feels re-energised and ready to take up a new challenge, starting in January.
The former Gunners boss has been linked to a number of different positions in recent weeks, including a move into the boardroom with Paris Saint-Germain, but the Frenchman explained he does not know what role he will take up.
"From my 22 years at Arsenal, I have big experience on different levels. There are enquiries from all over the world," the Frenchman said. "There are associations, national teams, it could be in Japan.
"I believe that I will start again on January 1st. I feel rested and am ready to work again. But where? I don't know yet."
With the help of Sky Bet, we take a look at some possible destinations for Wenger…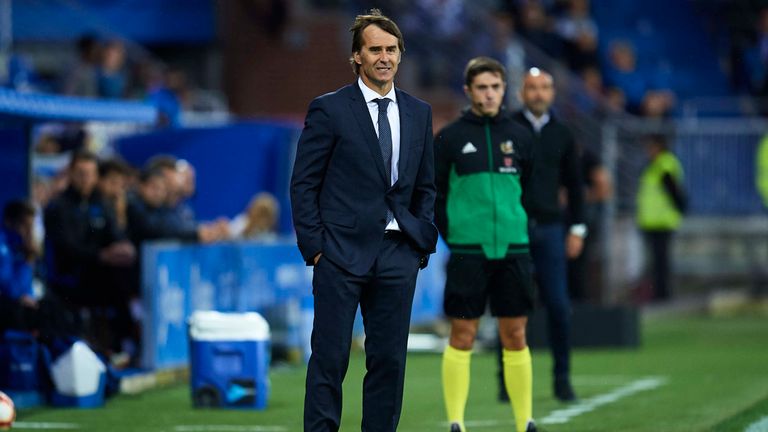 Wenger was reportedly considered for the top job at the Bernabeu following Zinedine Zidane's exit during the summer only for Real Madrid to appoint Julen Lopetegui.
However, with the former Spain coach under increasing pressure following a run of three defeats and a draw in Real's last four games in all competitions, there could be a vacancy in Madrid once again.
Wenger has revealed Real tried to lure him to the Bernabeu on three previous occasions but again, the Frenchman stayed loyal to Arsenal. "Real Madrid, I think I turned them down two or three times. It's one of the teams I loved when I was a kid," he said.
Could he finally be tempted to make the move to Spain to one of the clubs he favoured as a child if a vacancy arises?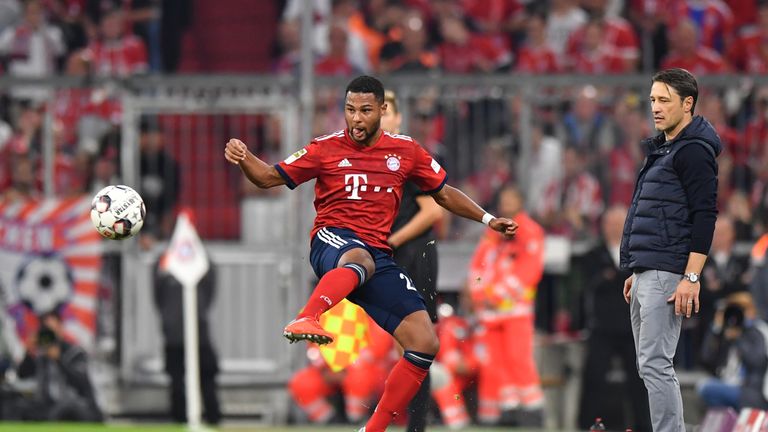 Since taking charge at Bayern Munich in the summer things have not really gone to plan for Niko Kovac. Bayern sit sixth in the Bundesliga and are without a win in their last four games in all competitions.
Earlier this month, Bild reported Bayern were already looking at candidates to replace Kovac with Wenger, alongside Zinedine Zidane and Laurent Blanc, on the shortlist.
It's not the first time Wenger has been linked with a move to Bayern. Uli Hoeness, president of Bayern said: "From Japan he went to Arsenal and over the years, whenever we were looking for a new coach, Wenger was always one we considered."
The Frenchman reportedly turned down moves to the Allianz Arena in 1995, before he was with the Gunners, and 2009. Could Bayern make it third time lucky if they need a new coach in the not too distant future?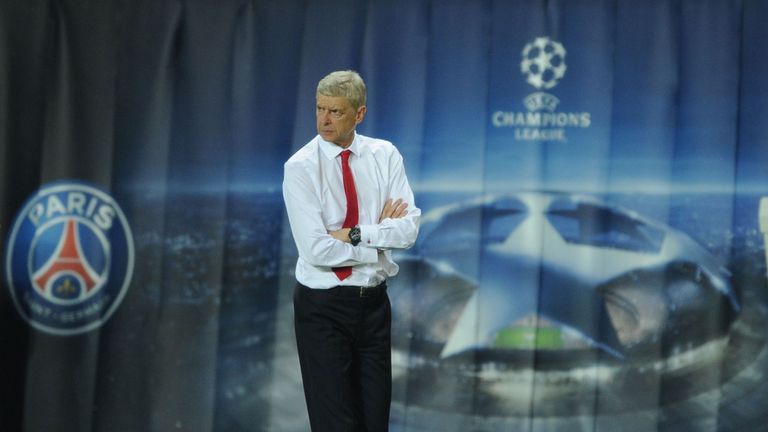 Paris Saint-Germain have been long-term admirers of Wenger but with Thomas Tuchel impressing in the early stages of his tenure at the Parc des Princes, they may have another role in mind for the Frenchman.
Reports suggest the Ligue 1 leaders want Wenger to join the club as director of football to work alongside Tuchel, who is reportedly not getting on with sporting director Antero Henrique.
While a return to manager remains a priority for Wenger, he could be tempted into working with Tuchel. "I hold [Tuchel] in high regard. He has adapted very quickly to French football," Wenger said. "He looks very smart and has a good connection with his players. His start at PSG has been great. The first impressions are very positive, and I think that's very important when you come from abroad."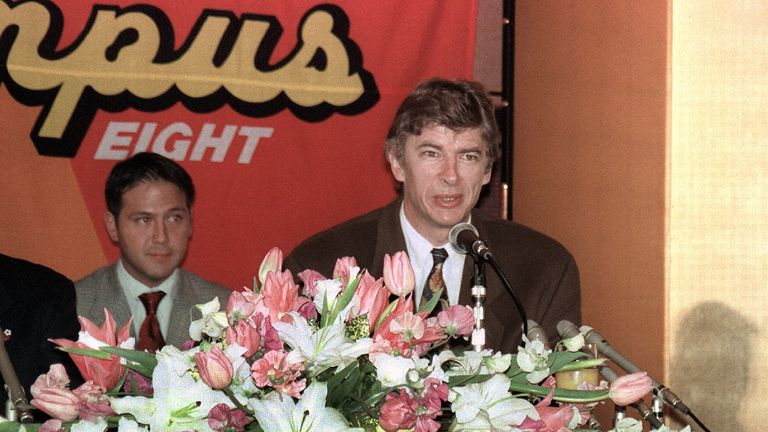 Japan is a place Wenger has called home before and has admitted he may have an opportunity there. Wenger managed Nagoya Grampus Eight from 1994 to 1996, lifting the Emperor's Cup as well as the Japanese Super Cup. Wenger was renowned for changing the face of Japanese football with his own style of management on and off the pitch.
Wenger was linked to the manager's role of the Japan national team following the World Cup. "It is true that there was a chat with Arsene Wenger during the World Cup," a JFA official told ESPN. "The talks didn't really go anywhere and that was that. Since then, we have been looking more at domestic coaches."
With the Japanese FA's appointment of Hajime Moriyasu instead, an advisory role looks the more likely avenue for Wenger.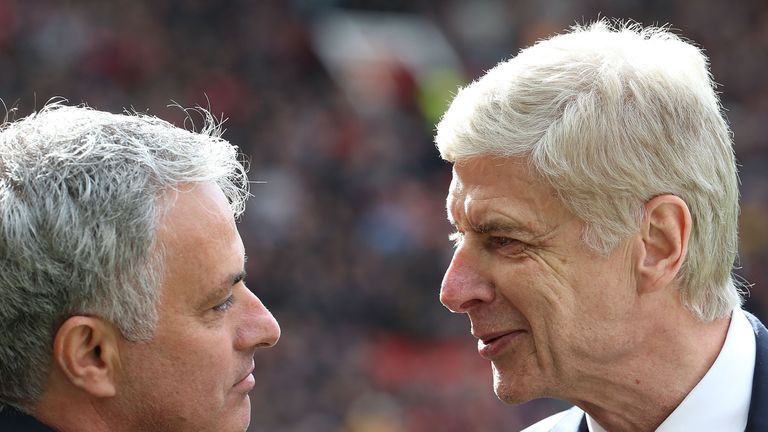 Jose Mourinho's position at Old Trafford has come under intense scrutiny in recent weeks with one report suggesting he would be sacked regardless of the result of United's last game against Newcastle. Those reports were dismissed by United, but should results take another nosedive in the next few weeks then it would be no surprise at all to see the board take action.
So who would replace him? Soccer Saturday host Jeff Stelling thinks Wenger ticks every box.
Although Phil Thompson disagreed with Jeff's theory, both Charlie Nicholas and Paul Merson were very much in favour of the idea. Merson said: "Seriously, that's not the worst idea in the world. You've got to look at what Wenger did. Sometimes you just need a fresh start."
One sticking point could be Wenger's loyalty to Arsenal. "At the moment if I want to continue to work, I think I have to move out of the country because my gut feeling at the moment is that I would feel I would betray my club by staying in England."
Those were Wenger's words following Arsenal's 1-0 victory at Huddersfield, his final game as Gunners boss. But would he feel any differently now if a team with the history of Manchester United came calling?
As mentioned before, Wenger has experience of managing in the Far East before eventually moving to Arsenal.
He also reportedly received a lucrative offer earlier this year from an unnamed Chinese Super League side, which would have made him the highest-paid manager in the world
Could the Frenchman now be tempted by the riches of the CSL? There would certainly be no shortage of clubs looking to tempt him with Wenger's signing a potential major coup.
All Sky Bet odds as of October 17: No Club or country by August 1, 2019 6/4, France 4/1, Monaco 4/1, PSG 6/1, Real Madrid 8/1, AC Milan 10/1, Bayern Munich 11/1, Fenerbahce 12/1, England 16/1, Japan 16/1, Any Chinese Super League Club 20/1, Everton 20/1, Any MLS Club 25/1, Leicester 40/1, West Ham 40/1.