Will Arsene Wenger get another top job? The Debate pundits discuss
Arsenal play Leicester on Monday Night Football
Last Updated: 17/10/18 11:04pm
After announcing his intention to return to football, will Arsene Wenger get another top managerial role? That was discussed on The Debate…
Wenger has been out of work since leaving Arsenal at the end of last season, but said this week he has had "enquires from all over the world" and plans to "start again on January 1st."
He has been linked to the Japan head coach job, while there has previously been speculation that he could move into a sporting director role at Paris Saint-Germain.
Wenger: I'll return in January
But could he land a managerial position at one of Europe's top clubs, such as Real Madrid or Bayern Munich?
"They all would have had him at one stage, but I don't think those opportunities are still there," said former Wales and Liverpool striker Craig Bellamy.
"Bayern Munich have to win the league and also have a good opportunity to win the Champions League. Real Madrid expect both. Why would you then go for a manager who didn't win the Premier League in such a long period?
"Manchester United have to win the Premier League and it doesn't look like that is going to happen this year or maybe in the next few years, but would you go for a manager who spent a long time at Arsenal and towards the end didn't get near winning the league and actually got further away?
"I can't see him coming back to the Premier League. I don't see him managing another team against Arsenal."
Wenger spent 22 years at Arsenal, with his last Premier League title coming in 2003/04.
Former Newcastle defender Steve Howey does not think Wenger would return to England in a managerial position, but might move into the boardroom.
"If he was to be offered a job in the Premier League it would be as a director above the manager," Howey said.
"I can't see a board of directors of the big clubs turning to him as a manager. They might like to turn to him in an advisory role, but then I don't think the managers would like that as they might feel he would be a threat."
Matthew Upson, who worked under Wenger at Arsenal, thinks the Frenchman would be an ideal replacement for Dan Ashworth after he left his role as technical director at the FA for the same role at Brighton, but is unsure that will happen.
"It would be a huge positive for the FA and English football, with his experience and knowledge of English football," Upson said. "You couldn't pick anyone better to fill the role.
"But I don't think that would satisfy him because I don't think there is enough time on the grass or setting up a team, it doesn't offer that. It would be great to have him there but I don't think that would interest him.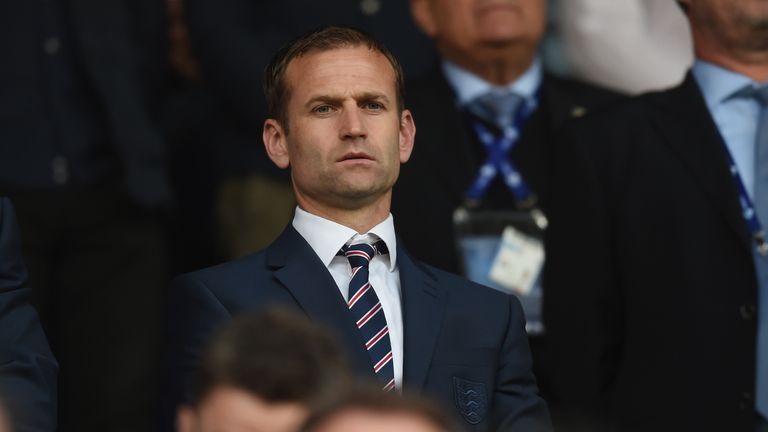 "Having played for him, I think it will be hard for him to look at another manager, picking the team, doing training, making decisions that he has done for the last 20-30 years. He likes to be in control in all the different facets of the team and club, so I think a technical director role would be a real challenge for him.
"I think it would be more challenging than coaching because he is so in tune with that, whereas as a technical director you have to step back and allow somebody to put it all together out on the pitch. That was his star quality. For him not to do that would be a big challenge."
If you're reading on skysports.com comment below to get involved in the debate, but please adhere to our House Rules. If you wish to report any comment, simply click on the down arrow next to the offending comment and click 'Report'.