Manchester remembers: City, United and the First World War
Last Updated: 11/11/18 1:18pm
It is an especially poignant Remembrance Sunday this year, marking 100 years to the day since the First World War ended.
It was a conflict to which the people and the football clubs of Manchester gave so much.
At the turn of the last century, Manchester was thriving, and its football clubs were among the best in the land.
But the city, its people and its clubs were about to be drawn into a conflict unlike anything the world had ever seen.
When the First World War broke out in July 1914, thousands of men from Manchester were among those who rushed to sign up.
Throughout both Manchester City and Manchester United, there were heroes and tales of bravery that made their way home.
Arthur Beadsworth, who'd played left wing for United, was killed at the battle of Passchendaele; Irishman Bernard Donaghey who also represented the club, died on the western front in 1916; and forward Alec Turnbull, often known as Sandy, who won the cup with City and became a star at United, took part in a night time attack on German positions and was never seen again.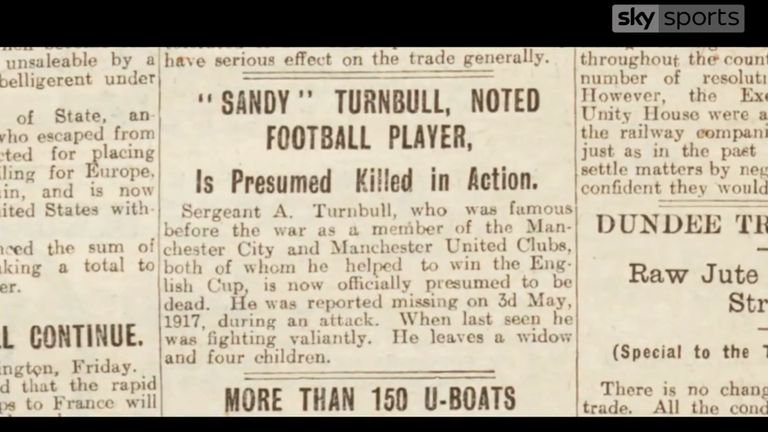 Another City cup winner Frank Booth also signed up and died of injuries suffered during the war a year after it finished; City player Thomas Farrell was shot down attacking a heavily fortified village in 1916; and promising defender Patrick Maguire was killed later the same year.
In total 15 first-team players from City and United are known to have made the ultimate sacrifice during the First World War. Huge numbers of Manchester men and more than 800,000 soldiers from across Britain died at their side.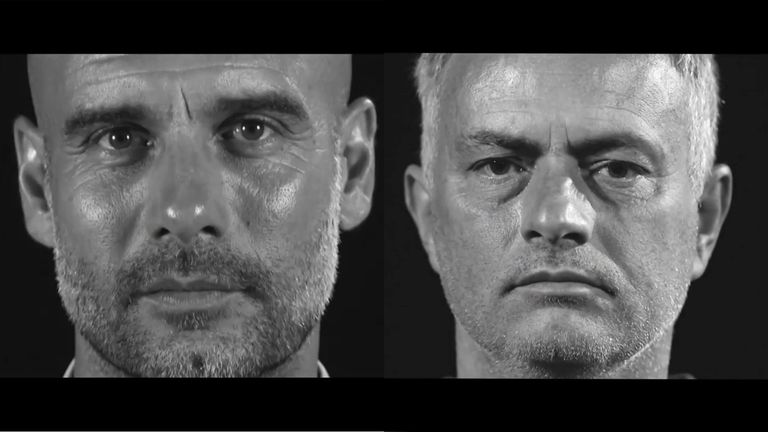 Among the horror, there were moments of hope and bravery. Manchester City chairman John Chapman had begun to mourn the death of son when news came through that Private Harry Chapman was still very much alive; and a Manchester United kit man, Private John Readitt VC, would be awarded the Victoria Cross for saving his battalion in the Middle East.
With the help of Jose Mourinho, Pep Guardiola, Gary Neville, Vincent Kompany, Marcus Rashford, Mike Summerbee, Luke Shaw, John Stones and Alex Wylie, Sky Sports' Patrick Davison tells the story of just how closely linked the Manchester clubs were to the First World War, ahead the Manchester derby on Remembrance Sunday.
Watch the Manchester remembers feature in the video above.