Footballers need more help with mental health, says David Cotterill
By Dan Sansom
Last Updated: 12/11/18 8:24pm
Former Wales midfielder David Cotterill says more needs to be done to protect the mental health of footballers.
The 30-year-old spoke at the International Player Care Conference about his own battle with depression, how footballers need a better support network and how managers need to treat their players "more as human beings".
Asked whether he thought the stigma around mental health is changing, Cotterill told Sky Sports News: "Guys find it really difficult to talk about it and although it is going in the right direction, I feel that there still needs to be a lot more help.
"In the football industry especially, I think many people are scared not to say anything because they don't want to jeopardise their place in the team. There needs to be a lot more help, especially at club level."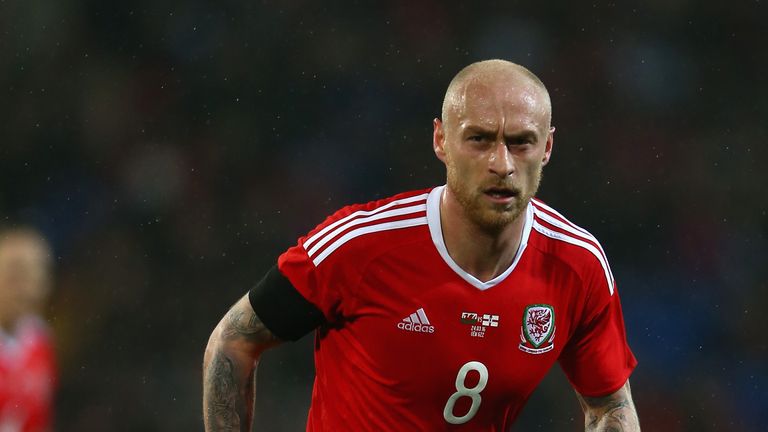 Cotterill, who opened up about his depression in September 2018, believes more support is needed for footballers, including assurances that their manager won't find out about their struggles.
He added: "I think there needs to be a counsellor at every football club for the academy players right through to the first-team players. But there needs to be that confidentiality and to make sure it doesn't get back to the manager.
"If footballers said to their managers 'I'm not mentally stable this weekend', then the manager isn't going to play them on the Saturday.
"So I think there needs to be that respect and trust to know that if they are going through difficult times then playing football is their release.
"When I was playing that was my release to go and play, to go and focus on something else for 90 minutes rather than everything else outside of football.
"So I think it's important that they have that confidentiality and I think the managers out there need to learn people skills and to communicate with their players as humans, not just as footballers."