Referee David McNamara appeals ban for rock, paper, scissors coin toss
By Sky Sports News
Last Updated: 18/11/18 11:36am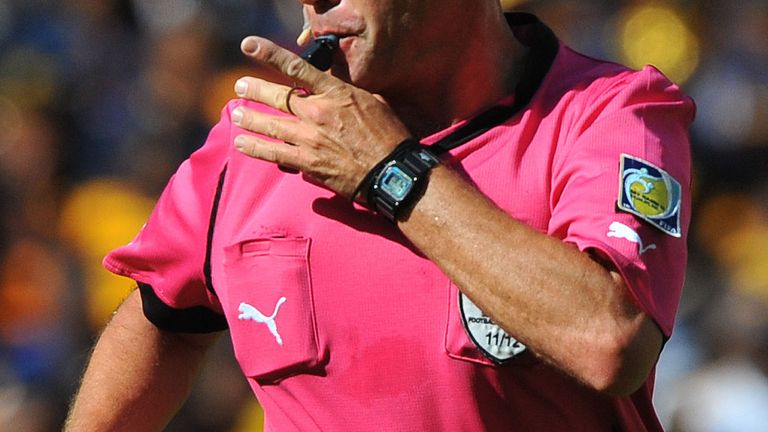 Referee David McNamara has appealed against his three-week ban for using rock, paper, scissors instead of a coin toss ahead of a Women's Super League match last month.
The incident occurred before the WSL match between Manchester City and Reading on October 26, after McNamara forgot his coin prior to kick-off.
The Football Association handed McNamara a 21-day suspension for 'not acting in the best interests of the game' but the official has chosen to appeal the ban.
The charity Ref Support UK confirmed the decision in a statement, which read: "Ref Support UK today have been exclusively informed by David McNamara that he has appealed his 21 day ban issued by the Football Association in regards to him using 'Rock, Paper Scissors' for the kick off procedure in the televised WSL match between Manchester City and Reading.
"We believe the punishment to be disproportionate and should be rescinded and reduce to a written warning.
"David would like to take this opportunity to place on record his appreciation of the tremendous messages of support from his refereeing colleagues around the world.
"We hope the Football Association judicial services department agree with us that the punishment is unjust and disproportionate."